Case Studies
Read about some of the projects Todd Herman Associates has worked on over the years. There may be a solution that you need in one of these success stories.
Information Systems Case Studies
Early planes had few navigation aids, so pilots had to use their best judgement to fly successfully - thus, the orgin of the term "fly by the seat of your pants." What is today's business equivalent of flying without navigation aids? What aids might enable you to fly your business better?
Why you should avoid competing on 'Fear, Uncertainty, and Doubt' and focus instead on CUF.
Read about the unexpected benefits that this client found after implementing the cloud-based solution, Office 365.
Activity is not the same thing as achievement. Do you understand the difference?
Spreadsheets are wonderful tools ... except when they're not.
Could your business use our "wall of knowledge"? Find out what it is and how it could make you have more clarity in making business decisions.
Simplicity on the Screen, Complexity Behind the Scenes
In today's world, we don't need more complexity — we need more simplicity.
Too hot! Too cold! Just right! How one client used the Goldilocks Strategy for choosing their approach.
MEGO (My Eyes Glaze Over)...we've all experienced it. See how Todd gives you just enough "behind the scenes" technical details to tell the story while avoiding MEGO.
Think project management is easy? Discover how outsourcing project management can be a cost-effective way of buying quick, high-quality results for your business projects.
They Wanted BlackBerrys...And Then What?
What happens when the right technology is implemented?
Specific business process and technology improvements can make your business more efficient. Read about how a client made this happen and saw results fast in this month's case study.
Great People + Manual Process + Questionable Technology = Poor Results
How an integration project provides high value-added management analysis, helping stakeholders make better business decisions.
How our business review of a key process made it easier for customers to pay our client.
How one client decided to quickly solve their call logging and tracking problem with a low-cost custom application.
Have you ever had a project veer off in a different direction that yielded remarkably better results? See how a client took advantage of this and how you could too.
Need expediency in your business? Read our case study about how to streamline a sales order entry process.
Turning "Tech Speak" to Business Use"
Need a system, but don't want the "tech speak" that goes along with it? Todd Herman Associates shares how we bridge the gap between business and technology.
Process Improvement Case Studies
Combining Force and Finesse: Case Study - Applying Technology to Reduce Unbilled Charges
Sometimes, brute force gets a job done. Sometimes, a little finesse is all it takes. Other times, you need to combine the two to accomplish your goal!
Category:Improve Business Solve Problems
What's the difference between "investing" and "spending"? From the perspective of current cash outlays, nothing is different —yet, taking the long view, there's a great deal of difference.
Improving Pharmacists' Producivity by 400%
How we helped this client improve the productivity of their pharmacists by embedding improved processes into a custom-developed application for routine tasks.
It Only Looks Easy
How we helped this client jump-start the development of a new application by clarifying their executives' vision and planning implementation steps.
Helping a Business Owner Work on the Business
Getting your business operations under control can lead to greater business growth and profitability.
Business Intelligence Case Studies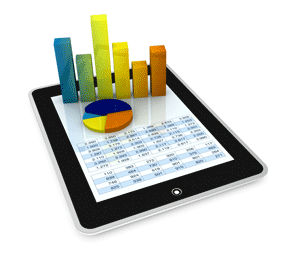 Making Reports Useful: A Case Study
Read how a CIO found a profitable innovation idea in the way the business delivers lab reports
Business intelligence systems offer you a plethora of analytical data about your company's operations, but getting to the most useful metrics can be daunting. This month's case study illustrates how easily comprehensive performance data can be accessed and presented in a concise, visual format.
Business Analytics Gets Down to Business
Find out how you can prevent inventory from increasing at a higher rate than revenue.
Want to read more? Visit our Case Study Archives page for more great case studies.