September 2012
To see how these concepts played out in our project for this client, please visit Supplementing a Scheduling Module to Establish Accountability and Evaluate Results.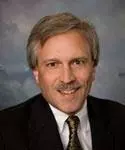 I was recently reminded of a quote from John Wooden, UCLA's legendary basketball coach – "Don't mistake activity with achievement." What brought this to mind? The "before" and "after" of this month's case study, focusing on an extension we designed and developed to an ERP's scheduling system:
Situation – The three shop floor Machining departments were not coordinating production of parts. Sometimes, all three departments completed 100% of the parts required by the Assembly department to produce a customer's engineered-to-order (ETO) machine on time. All too often, only a portion of the parts required would be complete, thus holding up work in Assembly. Even if 99% of the parts were ready, any core missing parts could prevent all work on that order in Assembly.

Problem – The ERP system's scheduling system had a dynamic planning function, yet the system did not have the capability to freeze a certain plan as a benchmark to compare against actual production – thus, accountability could not be established and evaluated.

Implication – Departments lacked the "big picture" visibility of the impact of schedule deviations.

Need – Accountability for results needed to be established and evaluated.
To address this need, we designed and developed the system supplement featured in this case study. A key report from this system tracked actual versus planned production.
Adhering to the Production Schedule
Using this report to investigate the problem, management determined that the various manufacturing departments were not adhering to the system-generated production schedule – they were frequently pulling work scheduled for the following week into the current week. The impact of this? For one week shortly after this report began to be used, 48% of the manufacturing departments' hours were spent on work not scheduled for the current week. Armed with this information, managers began to see the benefit of following the production schedule, and hours spent on unscheduled work began dropping quickly and steadily.
Relevance Trumps Efficiency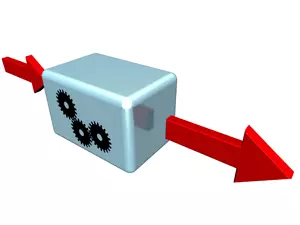 It did not matter how efficiently the unscheduled work was performed – what mattered was getting all the parts through Manufacturing and into Assembly on the scheduled date.
Before the system supplement, activity did not match achievement – the manufacturing departments were busy, just not busy on the right work.

Afterwards, activity quickly began to parallel achievement – Manufacturing is now focused on producing the right parts, on the right date, to deliver to Assembly.
In other words, Manufacturing is becoming highly effective – a nice complement to its existing high efficiency. If Coach Wooden were around to see this turnaround, I believe he'd say, "Nice job."

Todd L. Herman
Read more on the benefits of an application development project.