What is nearly every sales manager's biggest headache? Getting her sales reps to hold margin.
To see how these concepts played out in our project for this client, please visit Improving Margin and Standardizing Processes Through A Web-Based Quoting Application.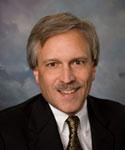 Consider this scenario. A potential customer comes into Wellwood Cabinet's retail location, looking for someone to do a home remodeling project. The sales rep and the prospect talk, the sales rep and the designer work with the prospect to set some basic parameters on the project, the sales rep gives the prospect a range of estimates for budget purposes, and the prospect says ...
"Wow, that's $5,000 more than BigName Remodelers!"
What's the sales rep's natural tendency? Why, to cut the price to meet competition, and thereby not achieve Acme's target gross margin for this type of project.
What's wrong with this approach? The sales rep has allowed himself to get drawn into a price conversation, instead of guiding the customer toward a value conversation.
The Brooks Group has a white paper devoted to this topic titled "How to Sell Against Lower Priced Competition – 5 Ways to Beat Price-Cutting Competitors." Here are the key takeaways listed in that white paper:
Allow price to be your competitive advantage – a higher price can make a statement about credibility.
Provide a high quality solution by first determining a prospect's requirements and needs.
Quality customer service can make or break a sale.
Delivery is absolutely the one thing you must be competitive on if you want to sell at a higher price than your competitor.
Successful salespeople must be intellectually curious and always looking for new ways to bring more value to the customer.
This month's case study features a project where the sales manager did not know margins for project quotes prior to acceptance by the customer. At this point, a below-standard margin – whether due to incorrect calculations or costs, or due to the sales rep wanting to make a sale – could not be corrected, because the company is now on the hook.
While the project in this case study was actually undertaken to improve processes and technologies used in a division poised for rapid growth, it turns out the processes and technologies were not sufficient to protect margin. Because efficiencies AND margins improved once the solution was rolled out – and set the stage to improve the customer's experience and thus achieve the first 4 bullet points from the white paper – this project addressed several headaches of the sales manager all at once.
If you're having headaches like these, please contact me – we might just be the pain reliever you need.
Sincerely,

Todd L. Herman