Welcome to Todd Herman Associates – Triad, NC
From our office in Greensboro, NC, we serve clients in the Piedmont Triad – including Winston-Salem, High Point, and Burlington, NC – and other areas in North Carolina and beyond.
Mission
Todd Herman & Associates PA is a business technology consulting firm focused on solving non-routine technology issues.
History
For over two decades, we have served more than 175 clients on hundreds of distinct projects. Our projects have been in various business functions – including Information Systems, Process Improvement, and Business Intelligence – and dealt with many different business challenges.
A key lesson from all of our projects is this: Regardless of whether someone's pain is "Better" (higher quality), "Cheaper" (lower cost), or "Faster" (compressed cycle time), solving the initial pain invariably improves – or eliminates – the other two pains.
How? Please see "Buy One, Get Two Free" to learn how.
People
Our consultants combine business process knowledge, industry experience, and systems-savvy to enable us to go beyond simply recommending a course of action - we will implement the solution and achieve the anticipated benefits.
Todd Herman
Todd founded the firm on August 1, 1989.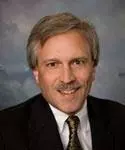 Previously, Todd was an audit manager with Arthur Andersen & Co., and had two distinct careers with that firm.
As an auditor, he served clients in the textile and apparel, manufacturing, transportation, and health care industries.
As an internal consultant in the firm's Chicago World Headquarters, he researched, developed, and tested software for use by the auditors in the field.
Todd approaches projects with the analysis and rigor honed by a challenging double major, over 29 years of client service, and over two decades successfully leading a firm through multiple business cycles.
Todd has personally:
Designed and developed "middleware systems" integrating MRP (Materials Requirements Planning) and financial systems to dramatically improve inventory accuracy
Designed and developed workflow systems to cut new product development times in half
Located sources of physical inventory shrinkage
Supervised client staff in cleaning up an accounting and business system disaster caused by a poor system implementation and repeated staff turnover
Todd uses his wealth of experience to develop his staff and grow the firm's reputation and client list
Certifications:
Certified Public Accountant (NC)
Certified Information Technology Professional
IBM Certified Application Developer
Education:
BS - Accountancy, BS - Mathematics, Summa Cum Laude, Wake Forest University