Business Technology Consulting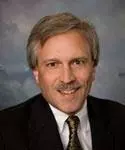 Todd Herman
How can you better manage your business? How can you better compete? How can you improve your bottom line? Todd Herman Associates works with you to clarify your question, and then design, develop, and implement a solution to meet your needs.
Our mission is to help your business — whether you are a mid-size or enterprise-level business - run more smoothly. How do we do this? By improving processes and using technology to help your people perform better, and thus deliver better business results to you.
Since 1989, Todd Herman Associates has helped our clients in the areas of Information Systems, Process Improvement, and Business Intelligence.
Whether you are looking to design specific business-related reports, find or develop software to fit your specific business model, or automate your internal processes, we are here to help. You're not sure what you need? Call us today at 336.297.4200 to talk through your ideas.