Do you dread writing an important memo or report for work? If so, the tips in this article will probably help you.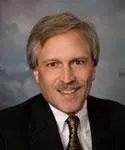 Writing has always been part of my life. Whether by my mother who taught middle school English, or by my teachers and professors in English and other writing-heavy classes, good writing techniques were drilled into me.

After graduating from Wake Forest, writing did not stop! At Arthur Andersen & Co. (AA&Co.), good writing mattered when it came to documenting controls built into client processes, preparing the notes to the audited financial statements, or creating a presentation to a client. I even learned about technical writing – that is, creating documentation for computer software – when I was working in AA&Co.'s audit technology research and development group.

After I started my own practice, my writing became even MORE important!
Not only do I have to estimate the time and fees required to address a client's needs, I have to distill the key points about the proposed project into a three or four-page engagement letter.
Whenever a project requires a written report, I need to ensure it is clear and concise so client personnel with overflowing "To Do" lists can quickly and easily digest my findings and recommendations.
I also use writing to market my business – initially with a printed tri-fold newsletter, transitioning to an e-newsletter once the technology became available.
Bottom Line – I've had a lot of writing experience, using a variety of formats and targeting different types of readers. Let me share a few things I've learned about effective business writing.
Common Business Writing Examples
Here are several types of documents I routinely prepare:
Emails – Whether to clients, prospects, referral sources, or vendors, I do my best to deliver my suggestions or requests clearly and concisely.
Spreadsheets – Show your work – explicitly list and label your assumptions and inputs, then structure your calculations to use them.
Social Media Posts – We use a short introduction and 3 well-chosen hash tags for our 2 monthly posts to LinkedIn – a short, informative video, and our monthly newsletter.
Newsletters – You're reading an example of this.Engagement Letters - While some content is boilerplate required by professional standards, this document does explain the project's goals, planned work and deliverables, estimated hours and fees, approximate timeline, and anticipated benefits.
Client Presentations – Typically, the bigger the project, the longer the client presentation. This is especially true for a business process review, or an assessment of an area's "current state" and description of a recommended "future state." Regardless of the type of document, I use the same basic techniques for my business writing.
Tips to Improve Your Business Writing
Here are my "go to" techniques for better business writing:
"Chunk" Your Content – People today are not only busy, they have short attention spans, thanks to those little metal-and-glass interrupters we carry in our pockets. Break your content down into a few short paragraphs, and use sections to string the chunks together.
Use Layout Techniques to Identify Sections, Subsections, and Other Elements of Structure – Use section headings and subheadings, of different point sizes or colors (or both), to link together your chunks of content.
Make Your Sentence Structure Parallel – Use parallel structures by repeating the chosen grammatical form within a sentence. A good example comes from earlier in this article:
At Arthur Andersen & Co. (AA&Co.), good writing mattered when it came to documenting controls built into client processes, preparing the notes to the audited financial statements, or creating a presentation to a client.
Break Content Into Bulleted or Numbered Lists – This list of my "go to" techniques illustrates this! Break content into bite-sized pieces, then distill the content into a short, bolded phrase.
Create Parallel Phrasing in Your Lists – Notice that the bolded phrases introducing each technique all have the same "verb-noun phrase" form.
Use Verbs and Active Voice – Verbs convey action, and your writing typically suggests a reader (such as a client) do something, or requests the reader (such as a vendor) provide something to you. Use active voice to shorten AND strengthen sentences.
Passive – "Bill's back deck was refinished by him."
Active – "Bill refinished his back deck."
Tell a Story – Use an overarching theme or visual to tie everything together.
Come Up with Your Title or "Lede" ASAP – Many times, I struggle to find my voice and "point of view" until I come up with an article's title or its "lede" – the "hook" that draws the reader into my article.
Jot Down Ideas, Then Work Into an Outline – I typically start by listing bullet points in "stream of consciousness" fashion, then use highlighters to indicate related points.
Remember That Your First Draft Is Just That – Your first draft will NOT be your final document, so get your content written as quickly as possible, then edit and revise - or even rewrite - it until you're satisfied.
Structure Long Documents Appropriately – For a long document, such as a presentation to a client, I tend to organize the report like this:
Cover – Place the client's logo and name prominently, state the project's name, indicate the date of the report, and place your logo less prominently than the client's.
Table of Contents – Provide an outline of the report's contents, preferably with page numbers.
Executive Summary – Describe the project's background and methodology, then explain your findings and recommendations in no more than 5 or so pages using outlines, numbered lists, and bullet points. Refer to specific exhibits for supporting detail. Leave at least a 2" margin on the right side for the reader to take notes.
Exhibits – Make important diagrams, flowcharts, project plans and timelines, tables of information, charts, detailed examples, and detailed calculations into individual exhibits. Each exhibit should have its exhibit number in a color-coded square, and should include its page number with respect to the entire document (for example, "Page 32 of 44").
Apply "Information Mapping" Techniques – I learned about Information Mapping from the technical writers at AA&Co. The essence is removing words that take up space, yet don't convey much meaning, and distilling what remains into bullet points, tables, outlines, and similar elements to more concisely convey your key points. Here's an excerpt from the "Business Document" example on the company's Demo page. Interestingly, even though I've used the same font and point size in both the Before and After, the white space of the latter makes the text look bigger.
Before
Charles Jones will assume duties as Director of the new Office Products Division, leaving his present post of Manager of Typewriter and Office Equipment Supplies. Janice Moreland will move from Vice President for Research to Vice President for Operations. Jack Spotter will be the new head of the Research Department, moving from his position as Assistant Vice President for Operations. Maxwell Richardson is leaving his post as Assistant to the President to fill the position of Assistant Vice President of Operations. Marilyn Belt will become Director of the new Home Products Division, which used to have only project status. These changes in department managerial positions will take place on January 5.

After
Management changes effective January 5.
The following table includes recent management changes.
| | | |
| --- | --- | --- |
| Name | Will Move From... | To... |
| Charles Jones | Manager, Office Equipment Supplies | Director, Office Products Division |
| Janice Moreland | V.P., Research | V.P., Operations |
| Jack Spotter | Assistant V.P., Operations | Director, Research |
| Maxwell Richardson | Assistant to the President | Assistant V.P., Operations |
| Marilyn Belt | Assistant to the Plant Manager | Director, Home Products Division |
| Jed Franklin | Assistant Director, Finance | Assistant Director, Office Products |
| Marsha Zettonelli | Director of Budgeting | Assistant Director, Home Products |
And the most important tip for better business writing?
Practice, Practice, Practice! – If you compare this newsletter with one I wrote 20 years ago, you will see several improvements. My writing has improved just by writing over 200 newsletters. In fact, I just received my twelfth consecutive Apex Award for Publication Excellence!
As one of my clients likes to remind his staff – the goal is progress, not perfection.
Applying These Techniques
This newsletter, and almost all my newsletters and case studies, apply all the tips listed, except for the last two. Engagements related to selecting a new system typically have long documents requiring good structure, while documenting new standardized processes is a good application of information mapping techniques.

Daphne Gray-Grant, an author and writing coach, recently released an updated version of her book I've used for years and HIGHLY recommend! The updated - and expanded - book is Your Happy First Draft: A Practical and Painless Guide to Obliterating Writer's Block.

Hopefully, the tips, examples, and book recommendation I've provided will help you be a more effective communicator and make writing more enjoyable - or at least less unpleasant.