Our 2006 Summer Book Reviews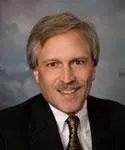 Stories. Everybody likes to hear or read a good story – even adults. Remember the bedtime stories read to us when we were little? This continues in school and in faith communities, as stories are told of our ancestors or to illustrate moral lessons. And it never ends – I've never met an adult who doesn't like to hear a good story, whether it's about the courage of a child who has survived all odds to beat a rare cancer, or about the profound universal truth of self-giving love in O'Henry's classic short story, "The Gift of the Magi."
Stories are an integral part of the business world, too. True stories about Enron show the devastating effects of unchecked executive greed and corruption – but, fortunately, there are also true stories of companies like North Carolina-based Lowe's generously matching customer donations to the American Red Cross for disaster relief. In our line of work, stories also help build credibility – potential clients feel better as we share our experiences successfully helping companies with similar issues.
Our 2005 book reviews turned out to be one of the most popular – and influential – newsletters of 2005. I received many e-mail comments on the books reviewed, and several persons even thanked me months later for recommending books that they purchased, read, and applied to their business. So, it seems that a tradition has begun!
Sharing comments on good books is always enjoyable – and I wanted to share the fun with Bonnie Bastow and Sharon Brooks. Bonnie is the Vice President of the firm and Sharon Brooks is our Manager of Client Service and Business Development. Bonnie and Sharon are both smart, hard-working, personable, and seasoned business professionals who also like to read books on a wide range of topics.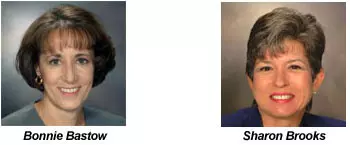 We are pleased to share our brief thoughts on a few books we have read recently, and would recommend for your summer reading. The authors of the first three books use the art of story-telling to communicate some valuable business insights – all three books would be good to read on vacation, because their style promotes relaxed reflection on how to improve your life and your business. The final book also tells a good story – but it's meant as a "fun read."
Stories. We hope you enjoy the stories in all these books!
Sincerely,

Todd L. Herman
---
The Way of the Cockroach
by Craig Hovey
Reviewed by Bonnie Bastow
The Way of the Cockroach may seem like an odd title for a business fable, but as a special cockroach takes pity on an overworked, downtrodden middle manager and teaches him the 10 "Rules of the Roach," the humorous but relevant connection is revealed. Rules like "Grow Eyes in Your Back" and "Feast Where Others Only See Garbage" are tied into this middle manager's struggles, helping him overcome his frustrations and challenges to learn what it takes to be a successful manager. I found this book very entertaining because the author describes key interpersonal principles I believe can benefit many professionals, as it did me.
Takeaway Lesson– While these rules are comically tied to business situations, they serve as welcome reminders of how to apply sound principles to help one overcome trying situations and frustration, and thereby thrive in business.
---
Corporate Canaries
by Gary Sutton
Reviewed by Sharon Brooks
Gary Sutton can certainly "talk the talk" because he has "walked the walk." His credibility as a business turnaround expert was the first thing that got my attention. The results he was able to achieve working with troubled companies were almost unbelievable. In this book, the author uses stories told to him by his grandfather to illustrate "Corporate Canaries" – the warning signs that all business owners, executives, and managers should see and take action to correct. (I won't tell you the significance of "canaries" – you'll have to read the book to find out). In addition to pointing out warning signs with chapters entitled "Fools Fly Blind" and "Any Decision Beats No Decision," very specific and sound advice is offered on how to address them.
Takeaway Lesson– This book gave me a new, expanded perspective on understanding how and why so many companies – who seem like they should be prospering – find themselves in trouble.
---
Silos, Politics and Turf Wars
by Patrick Lencioni
Reviewed by Todd Herman
This quick and easy read talks about "destroying the barriers that turn colleagues into competitors" in two parts. In "The Fable" part of the book, the main character is Jude, an experienced business person turned consultant who is trying to help the executives of four organizations – a manufacturer, a hospital, a hotel, and a church – break down the "silos" (barriers between departments) preventing them from being fully effective. Two insights help Jude find the key to overcoming silos:
One of his mentors comments that silos don't pop up "except maybe when things are going too smoothly. That's probably when I see people start to turn inward."
Jude observes that the emergency room of his hospital client – where staff quickly and efficiently prepare his pregnant-with-twins wife for an emergency Caesarean section – does not have a silo issue.
Jude concludes that when the stakes are high – such as life and death of people, or a crisis at a company – barriers break down because people have a common goal, which leads Jude to ask his clients, "Why wait for a crisis?" In "The Theory" part of the book, the author describes the benefits of having:
A "thematic goal" as a short-term (six to twelve months) rallying point for personnel
Key objectives around the thematic goal
Standard operating objectives, and
Metrics to quantify progress toward the key objectives and standard operating objectives.
Takeaway Lesson – While this book may initially appear to be targeted only to large organizations, any organization large enough to have an org chart (and this includes most churches and civic organizations) is large enough to experience silos. This book does a good job addressing the bottom and top layers of the "healthy pyramid" – "Atmosphere of Trust" and "Focus on Results" – described by the author in his first book, The Five Dysfunctions of a Team.
---
And, just for fun...
Tyrannosaur Canyon
by Douglas Preston
Reviewed by Todd Herman
This book had all the right elements to catch my eye in the bookstore – interesting title and cover, teasing text on the dust jacket, and a promised fun mix of adventure and science fiction. The author has certainly delivered a good book for summer reading! Set in the present day in the American Southwest canyon country, the title refers to a canyon in the badlands – but also foreshadows the object that is being sought, a fully preserved Tyrannosaurus Rex dinosaur! The story starts off with a seemingly unrelated story – an excerpt from real-life recordings of the Apollo 17 astronauts collecting moon rocks which references a lunar sample that has mysteriously vanished. The story then shifts to dinosaur hunter Stem Weathers who is fatally shot by a sniper – but, before he dies, Stem successfully hands off a mysterious journal containing encoded data to the main character, Tom Broadbent, who promises to deliver it to Stem's daughter. From there, the adventure begins to decode the journal, find the killer, and retrieve the treasure that Stem appears to have found. For those who enjoy the adrenaline rush of the series 24 and the improbable plot twists of The DaVinci Code, you will find much of both in this book.
Takeaway Lesson – While most of the book is adventure, there is a good dose (especially in the last part of the book) of accurate science about T. Rex and the disappearance of the dinosaurs. In the final chapter, there is an amazing revelation offering an alternative explanation for the dinosaurs' demise – and then a mind-blowing twist on this explanation in the last 10 paragraphs of the book!
Click Here for The Agile CFO Survey »
PS – For an update on Todd's Results, click here. For background on this, please see: