September 2007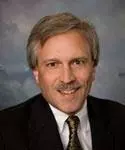 A new book, The Age of Speed: Learning to Thrive in a More-Faster-Now World, by Vince Poscente, caught my attention because of its catchy title – but after reviewing it, I saw that it helped explain the root cause for several phenomena I am observing in our client work.
Time is Precious – So Wait Time and Downtime are Unacceptable
"Today, wait time and downtime are considered unacceptable. Our tolerance is so low that 23 percent of Americans say they lose patience within five minutes of waiting in line. ... Five minutes waiting is equivalent to surrendering five units of our most valued commodity – time. We've explored the potential of each minute, and we know just what we can accomplish in five." (p. 13)
Yes, I am in that group not willing to wait five minutes. I can do one or more of these tasks in five minutes – catch up on today's time record, plan tomorrow's task list, listen to office or cell phone voice mail, eat lunch, or touch base with one of our consultants.
As Consumers, We Expect Fast, Accurate, and Fairly-Priced Services – But, As Providers...
"As our expectation to get things faster heightened, other people's expectation of us to do things faster also increased, so the majority of us are feeling the pressure of a seemingly sudden expectation to do more, to do fast, and to do now. For some reason, we didn't anticipate that. It makes sense, but we don't like it." (p. 41)
Yes, this stinks – as consumers, we WANT it all. As service providers, however, we don't especially like having to GIVE it all. Ask yourself this question – how often have you answered a request with "You want it WHEN?"
To Go Faster, Reduce Clutter
"To be aerodynamic is to be free of clutter, to be in your metaphorical perfect form, ensuring that excessive drag doesn't slow you down and add chaos to your organization, work, family, relationships, and well-being." (p. 138)
In the book, the author illustrates clutter and drag from his speed skiing experiences. A definition of clutter that I like comes from Katrina Solomon, who works as a Clutter Coach through her company, Organizing Step by Step, LLC (This email address is being protected from spambots. You need JavaScript enabled to view it. / 336.273.3456). She defines "clutter" as "delayed decisions and postponed actions." Think about your email in-box, your project list, or that 3 inch high stack of paper on your desk – how many delayed decisions or postponed actions do these contain?
The Real Clutter is not IN the System – The Real Clutter IS the System
Those of you who regularly read my articles know that I view a business as an interconnected system of "People, Process, and Technology – Together" PPT-T) that is aligned with the overall business strategy to deliver business results. (For a fuller treatment of this topic, please see: System Erosion Part 1: Definitions, Concepts, and Analogies, and System Erosion Part 2: Systems, Causes, Recommendations, and Outcomes)
In my view, resources – such as time and dollars – are put into the system, and results are produced. The better the alignment of the PPT-T components among themselves – and with the business strategy – the better the results, and vice versa.
Viewed one way, clutter is the output of a system where PPT-T are not aligned. But I view visible clutter – such as an overflowing in-box, or a project list that never sees action – as merely a symptom of the true clutter, the misalignment of the PPT-T. Therefore, the only way to get rid of the tangible clutter is to address the root causes in the underlying, intangible PPT-T.
Examples of Decluttering PPT-T to Get Back to Speed
Some examples that come to mind:
Underinvestment is a Postponed Action – Maintaining speed in a business requires continued investment in PPT-T to offset erosion inherent in a system. We are currently working with a specialty manufacturer who has a great product and a solid customer base. Their issues stem from years of underinvestment in their PPT-T – in particular, their technology. The outdated technology has slowed down business processes, and allowed finished goods inventory to sprawl largely uncontrolled. To bring them back to speed, we are helping them quickly catch up a key operations area via implementation of an Inventory Management System (IMS) with bar coding capabilities. Our client says we have been invaluable to them, not only because their personnel were able to continue to manage their day-to-day tasks, but also because we possess the right set of skills needed at the right time.
Lack of Focus is a Delayed Decision – Maintaining speed requires continued focus on PPT-T. You can't have speed if you have errors. In accounting, you will always have questions about errors until you fix your problems – big ones first, and then the smaller ones, until confidence in the accounting records is solid. I am personally consulting with an international not-for-profit association where several years of technology problems, process neglect, and a series of low-performing Directors of Finance (people) crippled the Executive Director's ability to manage the finances and operations of this organization. As an outsider, I am able to focus on the tasks needed to train the new Finance staff, improve the use of the existing technology, and define processes to link the people with the operations and accounting software. By concentrating on PPT-T, we are getting to speed through building the required connections among People, Process, and Technology.
Shell Shock Leads to Postponed Actions – Speed requires people with the right attitude. One of our clients is owned by a private equity firm. Recently, their new CFO told me about a recent request the equity firm made to the CEO on a Wednesday morning, 4 months before the start of the next fiscal year – they wanted a good, reasonably well thought-out, high-level budget for the next year, in 24 hours. The CFO had worked for various companies owned by private equity firms for over 10 years, so he knew this was "business as usual" in such an environment. Many of the company managers (people), however, did not know how to deal with this type of attitude, and they wasted valuable time being shell shocked about the request. Accepting that speed is something that is expected would have helped the managers service the request from a user of their services – the company owners. Does your work flow? Find out here.
Decluttering
Take a look at your project list. How long has it been since one of these items made it to completion, in the timeframe you thought reasonable? How many starts have you attempted? What's preventing the projects from getting started? Clutter. Pretty much any reason you are likely to list is a type of clutter – either a delayed decision or a postponed action. Clutter slows everything down. Our clients recognize this, and call us to help them cut the clutter on their project lists and speed up their businesses – so they can better thrive in a "more-faster-now world."
Sincerely,

Todd L. Herman