April 2000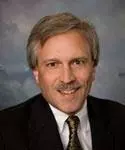 If your work does not flow, then it must be sitting somewhere. Do you know where it is? "Oh, it's in Tom's In Box, but he's on vacation and won't be back until next week."
If your work does not flow, then someone else's work may be moving more quickly. Are your competitors beating you to market? "We want to bring new products to market faster, but Nancy's team is always the bottleneck."
If your work does not flow, then your employees may not be working. Is complacency a core value of your organization? "I'll get to it tomorrow."
Workflow consists of the following:
Business Process – A sequence of steps that accomplishes a specific business goal.
Object – An item, such as a form, in a business process that contains information, and is created and acted upon by users.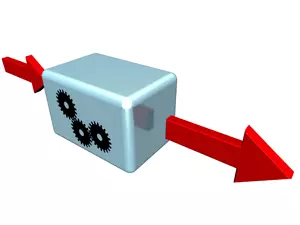 A business process affects an object in one of two ways:
Action – Changes the object by, for example, adding information. This is the "work" in "workflow."
Interaction – Moves the object from one person or place to another. This is the "flow" in "workflow."
Thus, workflow can be summarized as:
The actions (work) and interactions (flow) required to carry out a business process.
Workflow automation refers to the use of technology to automate various steps of a workflow process. Typical functions include:
Setting up the business process rules.
Housing a document in a central location for shared access.
Notifying a person via e-mail when action is needed.
Sending e-mail reminders of past due tasks.
Determining when an action has been completed.
Evaluating what action is required next, based on business process rules.
Examples of workflow automation from our client projects include:
A new product development system moves documents along from an initial "concept" stage to later "work order" stages of prototype development and approval, making all information – including Marketing, Design, Prototype Development, and Costing – available throughout the process, and generating statistics on the process.
A purchase order system evaluates requests based on current and projected budget versus actual expenses, and routes the request for any required approvals, eliminating paperwork and speeding up the request processing.
If water doesn't flow, it becomes stagnant. Work is the same way. So are your people. So is your company.
Sincerely,

Todd L. Herman
---
Client Project Update:
I am pleased to provide you with an update on our client projects. Projects we have completed over this period are...
Assisted in Building and Reconciling New Financial Reports
Assisted a communications company in building and reconciling new financial reports, helping the client to report financial results faster, react to trends, and improve accuracy.
Implement Standard Cost Accounting Procedures
Defined procedures to implement standard cost accounting procedures for a furniture manufacturer, helping the client better use the capabilities of its new J.D. Edwards system.
Completed a Business Technology Review
Completed a business and technology review and identified an integrated software package, allowing a distributor to better manage inventory at all locations, thereby helping to increase sales and market share.
Developed On-line Human Resource Forms
Developed on-line Human Resource forms, allowing a distributor to complete, route, and approve forms on-line, reduce manual paper flow, and ensure consistency of processing.
Reviewed Computer Systems and Departmental Processes
Completed a comprehensive review of computer systems and departmental processes, providing recommendations to a health care provider on ways to remain competitive.
Assisted in Analyzing Profit and Loss Statements
Assisted an apparel manufacturer in analyzing profit and loss statements and return on investment, allowing the client to better focus profit improvement efforts.
Reviewed Product Development Cycle
Reviewed the product development cycle for a hosiery manufacturer and implemented workflow tools, allowing the client to increase accuracy, cut data entry time, and achieve consistent cost calculations.
Future projects we are planning include...
Negotiating Large Software Contract
Assist in negotiating a large software contract for a safety products distributor and participate in implementation tasks, providing coordination among software, hardware, and communication vendors.
Product Development Cycle Workflow Automation
Implement workflow automation in the product development cycle for a distributor, reducing overall cycle duration, and improving communication and coordination.
Internet-Based Product Catalog
Develop an Internet-based product catalog for a distributor, allowing for secure on-line viewing by customers and suppliers.
Project Management & System Set-Up
Assist a communications company in converting a newly acquired company to Lawson, helping with project management and system set-up.
Estimating Product Cost
Design an application to estimate product costs for a sock manufacturer, providing high accuracy of initial cost without actually knitting a prototype sock.