Find out real benefit to 'Paying it Forward' in business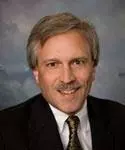 What is the role of a business in responding to human need?
A recent Business Week article on corporate social responsibility set forth the pros and cons for this question:
Proponents claim that a company's social efforts improves its reputation among all stakeholders, and attracts talented younger workers who want to be active in social issues.
Opponents claim that its costs take away from other priorities (such as research and development), and is misguided because the role of a business is only to generate profits for its owners.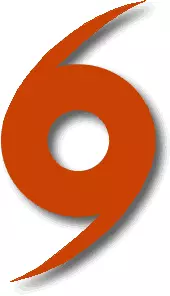 In thinking back over the past 12 months, it seems that the world has had a greater than normal number of large-scale natural disasters – the tsunami in southern Asia (December 2004), Hurricanes Katrina and Rita on the Gulf Coast (August and September 2005), a powerful earthquake affecting Pakistan, Afghanistan and India (October 2005), and heavy rainfall from Hurricane Stan causing major mudslides in Guatemala (October 2005). The resources of disaster relief agencies and even national governments have been stretched thin to respond to the incredible needs created by these disasters. The difference between needs and resources has been somewhat balanced by contributions from individuals and businesses worldwide.
Rules to Really 'Pay It Forward'
Just as incredible as the scope of these disasters has been the outpouring of time, talent, and treasure here in the United States, as well as abroad. This outpouring of generosity – giving to meet human need, with nothing expected in return – reminds me of the movie Pay It Forward. Social studies teacher Eugene Simonet challenges his junior high class to "think of an idea to change the world and put it into action." Student Trevor McKinney's idea is to "pay it forward" – to help three other people without expectation of the help being returned. Trevor's rules for his idea are simple:
It has to be something that really helps people.
It has to be something they can't do for themselves.
I do it for them, and then they do it for three other people.
For these natural disasters, rules one and two certainly apply, since the people hardest hit were already at or below poverty levels in their countries. I believe the third rule will come into play, once people in these areas can get back to a somewhat normal life.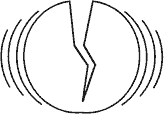 Value of Paying it Forward
What is the real value of Trevor's idea? On the surface, it's a "pyramid scheme" to help other people. Or is it? The real value appears to be opening one's eyes to the situation of people around them, and to focus on simple acts that can be done for those one can touch. Trevor actively thought about ways he could help people he encountered every day.
In the workplace, we typically talk about work, families, sports, and politics – rarely do we have discussions about how we have helped, or could help, others. So, it can be hard to know how our colleagues are paying it forward. Some real-life examples that I know:

An executive serves at both a board and worker level for a ministry to reintroduce prisoners to society.
A controller is a board member of a food bank and also personally invites others to financially contribute to this organization.
A semi-retired counselor volunteers two weeks of counseling services to Katrina victims in New Orleans.
A human resources director donates over 80 hours of time rewriting personnel and other policies for a ministry providing food, shelter, and other assistance for the homeless and poor.
An office manager organizes a team to raise funds and awareness for leukemia, lymphoma, and other blood cancers.
A consultant and his wife host high school exchange students.
A company president takes several days of vacation time to help build a Habitat home.
A marketing manager volunteers time at a non-profit women's organization.
How do you help promote paying it forward in business?
Answering this question may be easy or difficult, depending on the ownership and philosophy of your organization. To give you some ideas, here are some things that I have seen, or have done personally: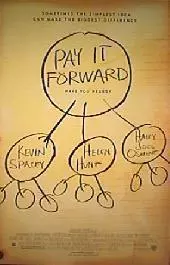 Know your company's policy on matching charitable contributions, and take advantage of it, as able.
If your company does not have a charitable matching program, consider asking an owner or executive to personally match a contribution.
Allow your employees time to donate blood.
Give your employees leeway in their work schedule to participate in a service program.
Devote some of your marketing or advertising budget to sponsoring charitable events or programs.
Encourage your employees to use idle company assets in a way that both serves others and promotes the business.
Lead by example.
What is the benefit of paying it forward?
For businesses, the contributions could improve their image with stakeholders, especially since their contributions tend to be along their line of business – for example, Home Depot building playgrounds for kids, and IBM using its "On Demand Community" to provide volunteer technology assistance to schools and community centers. For individuals, it's the benefit that leadership consultant John C. Maxwell describes in his book Winning With People:

"I started to invest in people simply because they had value. They were important. And I found that when I focused on what I could give rather than what I could get, people blossomed, relationships matured, and life was more rewarding. After I started to make giving my goal, I often felt that I received more from people than I was able to give."
Maxwell has obviously experienced the inner, quiet satisfaction of having opened his eyes to the needs around him, and then giving time, talent, and treasure to help meet a person's need – indeed, he views his giving as an investment.
I share Maxwell's experience and views – giving and serving provide me a sense of purpose and accomplishment that does not and cannot come from any other activity, enabling me to feel complete as a human being, and strongly connecting me spiritually with both those working alongside me and those receiving aid or being served.
Imagine with me for a moment – what would happen if everyone you know opened their eyes and paid it forward to three other people? Taking this concept to the limit, everyone in the world would eventually be touched, including those who initiated the giving – a dramatic return on a series of small investments.
Sincerely yours,

Todd L. Herman