It's graduation season. What advice would you give to students? Do you consider yourself a student? If not, why not?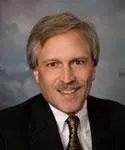 There are only a few event invitations I will always accept, and one of these is the North Carolina Association of CPAs' (NCACPA) Student Speed Networking event. Sponsored by the NCACPA and its local chapters, this event is a type of "speed dating" – college students majoring in Accounting divide up into small groups and "speed network" with CPAs in practice or in industry, to learn what they have done with their Accounting degrees. I always like to go, because I always blow the students' minds, when I tell them I'm a CPA in practice who does NOT perform attest or tax services!
These events are usually held in a corporate training room, or in a large room at a college. The Triad Area Student Speed Networking event took place earlier this month, held this year in Craig Hall at NC A&T State University. About a dozen students from A&T, Guilford College, and UNC-Greensboro attended, with two CPA's (myself and one other) attending to share our experiences.
While this was a smaller number of CPA's than in the past, this actually turned out to be an advantage, for two reasons:
First, I had a longer time to spend with each group of students at my table discussions than at past events.
Second, after the table discussions, the two of us went into "panel mode" and fielded questions from the entire group.
Here are a few of the tips I gave to the students.
Table Discussions – Tips on Networking
I quizzed each group of students about what they knew about networking "do's and don'ts" – as expected, they were right about a few and wrong about many, which was fine because these became "teachable moments." Here are a few tips I gave at this year's event or ones from prior years.
Nametag – Be sure you have one (bring or make your own, if needed), and wear it on your right-hand side, as high up as you can. Reason – you shake with your right hand, so you ideally would like your warm smile and your nametag visible at the same time.
Dress – For students, this should be at least business casual. While some of the young men and women came in suits (nice!), a number came with whatever they had on (not appropriate, if this had been a "real" networking event).
Introducing Yourself – Be sure to introduce yourself with your name, college, major, and year of expected graduation. Speak clearly and distinctly, especially if you have an accent or speak English as a second language.
Shaking Hands – Always stand to shake hands! (To the women, always stand to shake in business situations – in social situations, it is your choice to stand or sit.) Have a nice firm handshake.
Sharing Your Background – Be able to describe one or two key work or life experiences which led you to this college and major, in less than one minute.
Business Cards – Always have some – you never know who might want or warrant one! Print them yourself, if need be – office supply stores sell products especially for this.
Pen and Small Notepad – A portfolio holding an 8.5 x 11 inch pad and several copies of your resume is nice – however, when you are standing and mingling, this can get in the way. Better to leave that on a table, and have a pen and small notepad in your pocket, in case you want to jot down something quickly.
Avoid Your Smartphone – Unless you need to check your calendar to schedule a meeting with the person you just met, leave it in your pocket or purse.
Ask Good Questions – The way to learn about someone else is to ask questions – and, the better the question, the better impression you will make on the other person. If the person's response sparks another question in your mind, then ask the person's basis for the answer. What is one key ingredient of a good question? Make it open-ended, so it requires more than a "Yes" or "No" answer. Bad Question – "Do you like your job?" Good Question – "Tell me what you like most – and what you like least – about your job."
Staying In Touch – If someone gives you a business card, thank them and give them one in return. Within 24 to 48 hours, send a follow up email to that person saying you were glad to have met, and thanking that person for allowing you to ask questions and for sharing tips with you and the other students. Add that person to your contacts, and email him or her when you have a relevant question.
For the nametags, even students who initially had this wrong corrected it. I shook hands with every student, and – for those who did not stand up or did not speak clearly – provided real-time feedback for the students to learn.
As I've done for all the past student speed networking events, I brought plenty of my business cards and gave one to every student. Why do I do this?
I encourage them to call or email with any follow up questions, or to visit my website and sign up for my e-newsletter.
I want to see how many applied the last networking tip I share with them, Staying In Touch. Out of about a dozen students, I received one very nice email the next day, one more nearly a week later, and none after that. Perhaps the students didn't believe I was serious about this tip, or perhaps they didn't want to bother me – regardless, most lost an opportunity to make a great impression on a possible future employer!
All in all, the students did well – after all, most were only twenty or twenty-one years old, and this was likely the first such event for many.
Panel Discussion – Tips on Career Management
In the panel discussion, here are some tips I provided the students, in response to their questions:
Give Yourself Options When Interviewing – When asked whether I'd interview with a lot of companies, or narrow it to two and focus on those, I told them it's in their best interest to create as many opportunities for themselves as possible. Thus, I'd shoot for 6 to 8 campus interviews, with the goal of getting at least 4 or 5 office visits, and landing at least 2 offers for an internship (which typically leads to employment following graduation) or for employment.
Be Realistic When Interviewing – Part of giving yourself options when interviewing means being realistic about how companies view your school and you. For example, even if some Big Four CPA firms interview on your campus, if you're not attending a "feeder school" for that firm and you're not one of the top students in your class, getting an office visit may be a long shot.
Raise Your Hand – When asked what advice I'd give them in starting a career, I told them to volunteer for special projects, even if you don't get paid for it and even if you have to give up some fun time with friends. Why? Because you're making a good impression on your employer, learning something new, distinguishing yourself from your peers, and possibly setting yourself up for something better in the future.
Know When To Get Out – I gave the students the same advice the controller of a client gave me when I was with Arthur Andersen & Co. – There are two good times to leave a CPA firm:

About a year after you make Senior, because it shows you can supervise a small number of staff on a single project.
About a year or two after you make Manager, because it demonstrates you can effectively oversee multiple projects with multiple staff simultaneously.

Keep An "I Love Me" Folder – This is like an artist's portfolio – it's a collection of your education, workplace, and volunteer awards and accomplishments, work product samples (sanitized as needed), performance reviews, testimonials or references, and similar documents you can go to when either you're feeling down about your career (and, at some point, you will) and need a pick-me-up, or you're searching for examples to provide a potential employer.
I also encouraged the students to Be Prepared for Employers Like Me. Perhaps I'm too tough on potential candidates – however, I am looking for the best possible person to fill the position I have available, and I'd rather be picky and take longer to find a very good person, versus lowering my standards and getting a so-so employee.
Cover Letter, Resume, and Work Sample – There are many things which will cause me to ignore your cover letter and resume – poor grammar or punctuation, sloppy organization, padding for length or lack of relevant experience, cover letter or resume not responsive to the job requirements, failing to include a requested work sample (from your "I Love Me" Folder), and any general evidence of not having understood either the position or my request for information I will use to evaluate you.
Behavior-Based Interview Questions – Most job candidates are prepared with stock answers to typical interview questions – such as "Tell me about your strengths and weaknesses" – so I've used questions like the following, taken from Adele Lynn's OUTSTANDING The EQ Interview: Finding Employees with High Emotional Intelligence (the appendix alone, with its 250 behavior-based questions, is worth the price of the book):

Tell me about a time when something you had responsibility for at work didn't go well. Whose fault was it?
What has been a consistent strength of yours? What evidence do you have that this is an area in which you are strong? How about an area of development, and examples to support your answer?
Tell me about a time when you took on a task out of your "comfort zone." How did you feel? Why did you do it? Did you think you were going to succeed or fail?
Asking questions such as these lets me see how well you think on your feet, handle tough questions, provide relevant examples from your life to support your answer, and have stretched yourself in more than a single area. I used questions like these to help a client interview job candidates for a technology management position, and the company's CEO turned and said, "Todd, these are REALLY tough questions – I'm not sure how well I could answer them." That's the point – they're supposed to challenge the job candidate.
Job Audition – I recently added an "audition" requirement to an open position, and found it really revealed a candidate's true capabilities. Of course, it takes time and effort to construct an effective audition for a position – still, I recommend it highly.
Interview Pre-Work, Homework, and Follow-Up – I will typically give pre-work and homework (both are short self-assessments) in connection with the interview. Why? Because the person who does the requested work demonstrates they are serious about the position and are willing to invest time to obtain it. I also look for a follow up email or note card from the candidate, which evidences practicing good business etiquette. Failing to send homework and a follow-up note on a timely basis drops you from consideration.
Furthermore, I suggested the students Be Surprised by Employers Like Me. After reading the previous list of tips, this list of tips may surprise you. Why do I do things like this? Because I am willing to invest the time and energy to find a "diamond in the rough."
Your Resume Lacks a College Honor Society – I once had a candidate whose resume was very strong, who interviewed exceptionally well, and whose work samples were outstanding! The one thing missing, given the apparent strength of this candidate – she did not list Beta Gamma Sigma, the business honor society, on her resume. One of her references had been the adviser to this group, so I asked her about this candidate – "Well, that's because she does not take multiple-choice tests well – however, she always did an INCREDIBLE job on individual or group projects!" Well, a job is more like an extended individual project than a multiple-choice exam, so I hired her and got an OUTSTANDING employee! She and I even joked about this one weakness of hers, concluding that if I ever needed to punish her, all I had to do was make her take a multiple-choice quiz!
You Are an Eagle Scout or Gold Award Scout – Being an Eagle Scout myself, and having an Eagle Scout and Gold Award Scout as my son and daughter, I know the determination, character, and effort required to reach these milestones. Finishing that final leadership project is always the hardest task – the Scout has just gotten his or her learner's permit, and the distractions of car, school, sports, and friends are the siren song which frequently derails the Scout.
You Have an Interesting Background – Perhaps you build high-performance gaming computers. Perhaps you built a small server with LOTS of disk space, got as fast an Internet connection as possible, tucked the server in your bedroom closet, and then sold disk space to area companies to allow them to back up their computers. Perhaps you are a non-traditional student – for example, someone who has one or more gap years between high school and college, or who went back to school to get an accounting or business degree while working AND being a mother of young children. All of these actual candidates impressed me with their creativity, entrepreneurship, and tenacity – so much so, they received and accepted a job offer, and enjoyed success with the firm.
Keep in mind, you still have to be able to do the job. You won't get a job with me just because you have one or more of these – just think of these as "tie breakers" used to differentiate you and someone similarly qualified.
In short, take initiative and do activities that demonstrate your strengths and show the value you can bring to an employer – and then have the stories and tangible documentation to support it.
Are You a Student?
If you have kids in college, or know a friend or relative who does, please feel free to share this article with them.
Are you a student yourself? If you're not taking continuing education or similar courses, why not? Only by always learning – formally or informally – can you keep abreast of technologies and concepts you need to master to stay relevant. Like it or not, in today's economy, "knowledge work" is where good pay and growth is at. If you're not a lifelong learner, you might as well stamp an expiration date on your forehead – it's likely you'll be out of a job, sooner or later, and then YOU will need these tips.
Sincerely,

Todd L. Herman