How did our office move go?

As I mentioned at the end of last month's e-newsletter, Todd Herman Associates (THA) was going to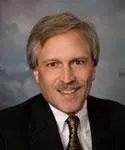 move our offices the latter part of July. This occurred last Thursday and Friday, July 27 and 28, 2023, with some final small items being moved on Saturday, July 29.
The best thing I can say is ... we've got everything moved in, and all the key items setup and working. We'll unpack and setup everything else over the next week or so.
Leading up to the move, one song kept popping into my head - Jackson Browne's 1977 hit, "The Load Out" from his wonderful album Running on Empty. Here's the key part of the song's lyrics that captured the essence of our move:
Now roll them cases out and lift them amps
Haul them trusses down and get 'em up them ramps
'Cause when it comes to moving me
You know, you guys are the champs
But when that last guitar's been packed away
You know that I still wanna play
So just make sure you got it all set to go
Before you come for my piano
Just like Jackson Browne, I told my staff and the movers that my desk needed to be the last thing packed - and whatever is packed last is unloaded and setup first, whether it's his piano or my desk.
So, a very big "Thank You!" to everyone who helped with finding our new office, planning the new office layout, preparing the suite for our use and especially our technology needs, taking excess items off our hands, packing and moving furniture and everything else, and setting up our technology and furniture. You guys - and gals - are the champs!
Sincerely,

Todd L. Herman