November 2010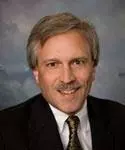 When you were a kid, did you ever have some news you didn't want to share with your parents? I did, and I'm sure you did, too. And what happened when you didn't just tell the truth and deal with the consequences? Either the "spoken half-truth" or the "unspoken truth" eventually caught up with you, and then there were consequences not only for the original news, but then failing to be truthful with your parents as soon as you could.
Being Truthful in the Workplace
It would be great if things magically changed when we entered the workplace – but they don't. People are still either unwilling or unable to be truthful about events and changed circumstances. Even if these events are beyond their control, people still don't want to tell their supervisors, colleagues, or subordinates something which others might find upsetting. There still might be consequences, even if it's not formal discipline – social consequences, such as marginalization or even ostracism, can still result.
The tendency is to put off telling the whole truth and, instead, put the best possible light on events. How does that work out? In the short-term, it may be just fine – the person experiences no immediate consequences, and others assume things are going well. The problem? In reality, things are not going well, and they will not improve unless action is taken to address them – and effective action is likely impossible without assistance or support from others.
How Problems with Honesty May Occur
I have seen this play out many times, and it typically goes like this. A client employee does not want to share potentially uncomfortable news with their supervisor, and so they don't. Perhaps the controller doesn't want to tell the president more issues have been uncovered than anticipated, and this will require spending more than authorized. Or the project manager forgets to request key resources in time for client and our personnel to complete tasks to meet a critical deadline. Or maybe a person tasked with a special project only realizes too late she did not know enough about an underlying technology and had made a questionable decision based on lack of knowledge.
In all three cases, the person not only failed to admit and address their mistake on a timely basis, they compounded it by putting a favorable spin on things when reporting to their supervisor or colleagues. And because reality was not addressed, problems got worse. The president ultimately found out the bad news, and the controller just narrowly kept his job. The project manager caught some well-deserved heat for not correcting the mistake sooner. And the company where the manager made an uninformed decision had to launch a new project, because the original one – based on inappropriate technology – could not be salvaged.
Advice on Being Truthful
John P. Kotter and Dan S. Cohen provide this advice in their book, The Heart of Change: Real-Life Stories of How People Change Their Organizations, on the topic, "Create Short-Term Wins." The authors describe cases similar to the ones I shared, then comment:
Whatever the case, they found themselves in a box and then did what is so tempting – stretching the truth. Possibly they were stretching the truth in their own minds, and not in any sense lying. Possibly they did not understand clearly that wins must be unambiguous. The result was disastrous. When their credibility collapsed, even a legitimate win was viewed with suspicion. The best solution to the "Hoopla" problem is to never get into a position where it seems necessary to stretch the truth. ... The second-best solution is never to try to exaggerate your way out of the box. Honesty always trumps propaganda. And honesty starts with being truthful with ourselves. (page 139)
I believe most people are inherently moral, and are thus able to tell the truth. The problem? Being in an environment where it is very uncomfortable to tell the truth. Politics, finger-pointing, blaming, loud voices, excessive competition, and gossip are possible indicators of such an environment – and these reactions from bosses or colleagues can make people unwilling to tell the truth. I have tried to make it comfortable for my people to always tell me the truth, no matter the news. In fact, our company motto is "No Guessing. No Surprises. Tell the Truth." Not every company has an environment like ours, of course. Yet despite circumstances, the truth will always comes out – it just wastes time and money, squanders peoples' productivity, and dampens morale until honesty trumps propaganda.

Todd L. Herman
---
Client Project Update:
I am pleased to provide you with an update on our client projects. Projects we have completed over this period are...
Validating ERP System Plans
Assessed an ERP system's capabilities against key user needs, validated vendor work plans and cost estimates, and determined integration options for this ERP system with systems for two key business partners, helping this leanly-staffed and fast-growing wireless products firm make an informed decision on converting to a new ERP system.
Extending EDI Documents to Commercial Contracts
Reviewed options to extend the XML technologies used to create EDI documents for Federal government contracts to commercial contracts, helping our client assess cost, technical, and operational issues to achieve full inbound and outbound handling of sale and purchase transactions.
Enhancing a Call Center Application
Developed new work queue functionality, enhanced user ease-of-use and error-proofing, implemented additional validity checking, integrated additional systems into this application, and expanded a shared web services module, significantly enhancing the usefulness and functionality of the call center application for this medical services firm.
Multiple Improvements from Application Consolidation
Analyzed the current processes and technologies for several key applications, and identified improvement opportunities from consolidating applications, providing an action plan to reduce wait time for patients, cut data entry time for technicians, and improve company cash flow by identifying and collecting copays or deductibles.
System Options for Offshore Production Changes
Outlined options for a system enhancement to support a changed offshore manufacturing configuration for this apparel company, devising a cost-effective option to handle the change with minimal systems modifications.
Data Warehouse Design & Development
Designed the detailed data schemas, developed Extract-Transform-Load (ETL) routines, and managed all other activities of a data warehouse and summary dashboard, accelerating this client's efforts to increase efficiency and effectiveness through better decision-making.
Analyzing Data to Enhance Revenues
Analyzed the records of several municipalities against those of utility companies providing services to identify additional franchise tax, resulting in greater revenue for the municipalities.
Future projects we are planning include...
Enhanced Financial Reporting
Design and develop custom financial reports using SQL Server Reporting Services, replacing the weak ledger-based reports with reports having user-controllable detail and presentation options, thereby equipping the financial staff to deliver appropriate information to managers.
Restructuring Ledger Accounts for a Foundation
Finish the restatement work to complete a chart of accounts restructuring project, increasing the usability of the ledger information, while also enabling easier compliance with fund accounting principles.
Managing ERP System Implementation
Provide project management and systems knowledge to help this client implement an ERP system, allowing key line-of-business users to focus on well-defined implementation tasks, and helping ensure tasks are done accurately and completely.
Improving Medical Technician Productivity
Design and prototype a new combination of process and technology to allow collection and processing of patient payments, enabling medical technicians to better focus on serving the patient, while also improving company cash flow.
Web-Based Patient Payment Processing
Design and prototype a web-based patient payment web application, allowing patients to easily and securely pay bills electronically while also integrating this transaction with our client's main business system.
System Options for Offshore Production Changes
Work with client developers to enhance a key system to support a changed offshore manufacturing configuration for this apparel company, implementing and testing the required processing changes.
Develop Data Warehouse & Design Reporting Options
Develop Extract-Transform-Load (ETL) routines, oversee all data loading and testing, identify and resolve data consistency and other issues, and design and prototype various visualization and reporting options for this data warehouse and summary dashboard, working closely with executives and managers to develop analytical capabilities while also identifying business process changes needed to better support the analyses desired.