May 2008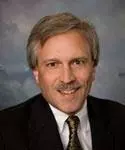 I like to think. Maybe that's why I really enjoy what I do! Consulting requires thinking – and the deeper, faster, and more creative, the better. Overseeing as many as 20 concurrent consulting projects requires a lot of thinking, too.
I like to read. While I like to read for pleasure, I mainly read to help improve my thinking. I look for ideas to help me shape, direct, form, and nurture my thinking on a particular subject.
I like to buy books – and I buy lot of them, easily 50 each year. For me, the price of a book is small, compared to the value of the ideas it generates. For every book I buy, I believe I'll get 2 to 3 good ideas from it. Most times, I meet this goal.
Books That Help Thinking
Two books have recently helped me frame my thinking – these are Strategy Maps: Converting Intangible Assets into Tangible Outcomes, by Robert S. Kaplan and David P. Norton, and The 21 Indispensable Qualities of a Leader: Becoming the Person Others Will Want to Follow, by John C. Maxwell. From the first book, I now use a strategy map to help me frame my thinking, to link the "big picture" concepts of "Mission, Values, Vision, and Strategy" with the "details" of "Measures, Targets, and Objectives." I've used this framework successfully in my own business, and in consulting with clients – it's a quick and visual way to help link competitive strategy with relationship, image, and product and service attributes. From there, it is easy to see which process groups to emphasize, and then make decisions to allocate investments in people, technology, and other assets to yield business results.
From the second book, I use it as (in the author's words) "a photo album of what a leader looks like." Dr. Maxwell devotes 7 or so pages to each of the 21 qualities. I've used this framework successfully in assessing – and developing – my own leadership skills. The book is concise, well-organized, suitable for scribbling and highlighting, and entertaining to read. This book is always within my reach – and never on my bookshelf – because I use it weekly.
I like authors such as these – they have done extensive thinking on their respective subjects, and then have done the really hard work of distilling their thoughts into a framework of words and illustrations. They and their publishers have also made the books reader-friendly and easy-to-use – chapters are well-organized and key topics easily found. All these things, combined, allow ideas to be uncovered, learned, and applied – quickly.
Develop Intuitive Thinking
Framing your thinking – accelerated by finding an appropriate framework from a good author – helps you get to the heart of a particular problem. As John Maxwell describes in his book, "Discernment can be described as the ability to find the root of the matter, and it relies on intuition as well as rational thought." These authors have laid out their thinking frameworks – combining both intellect and intuition – in their books. A framework is mainly intellect – it allows a less experienced thinker to follow the step-by-step path of an experienced thinker. Following these steps also helps develop intuitive thinking – those graceful leaps of creativity and insight.
Thinking is a process – and, like any other process, if you are not looking for ways to make your thinking more productive, you are not getting the full return on your invested time and energy. Who wouldn't benefit from better thinking – learning to become more discerning, solving problems more quickly and creatively? So, pick up a book – maybe one of these, maybe another. My bet is that if you choose well, the book will bring you a new idea or even a new thinking framework to refine or build your own thinking skills.
Sincerely,

Todd L. Herman
---
Client Project Update:
I am pleased to provide you with an update on our client projects. Projects we have completed over this period are...
Analyzing Data to Enhance Revenues
Analyzed the address records of several municipalities against those of utility companies providing services to identify additional franchise tax due, resulting in greater revenue for the municipalities.
Business Requirements Review
Evaluated the technology issues and key business processes for this construction products firm, short-term and long-term options to better equip its sales force with information from the AIX-based business system.
Investment Allocation Procedures
Developed specialized investment allocation procedures for the pooled investment accounts of a foundation, enabling timely and accurate allocation of investment results and fulfilling fiduciary responsibilities for their endowment funds.
BlackBerry Upgrade
Upgraded the capabilities and integration of a company's BlackBerry devices by moving from the basic BlackBerry Internet Service to the feature-rich BlackBerry Enterprise Server, taking full advantage of the BlackBerry platform and markedly increasing user satisfaction.
Litigation Support
Worked with attorneys and forensic investigators to analyze and interpret complex data in a post-acquisition dispute, helping attorneys prepare an effective arbitration case for their client.
Simplifying Statements & Processes
Completed development and deployment of the first phase of a custom web application permitting secure retrieval of monthly client statements via the Internet, streamlining the billing and collection processes, with the goal of speeding client payments.
Ensuring Data Integrity & Managing Business System Adjustments
Continued testing the accuracy and completeness of transaction processing for the main business system used by this company, helping our client identify control weaknesses and issues requiring software fixes, while working with the system vendor to manage and implement the fixes.
Redesigning Accounting & Reporting Practices
Mapped the existing chart of accounts into the redesigned chart, prototyped new management reports, and planned and conducted test runs with the system vendor for the account conversion for this international industry association, ensuring a quick (30 minutes) and uneventful migration to the new chart.
Future projects we are planning include...
Data Analysis to Uncover Revenues
Develop analysis techniques to compare existing address records for municipalities against billing records of other entities, identifying additional revenues for the municipalities.
Mobile Quoting Application
Design and develop a Lotus Notes-based mobile quoting system, allowing sales reps of this construction products firm to easily prepare quotes at construction sites where wireless coverage is often poor, and to have both price and quote information automatically synchronize with the main business system.
Improving QuickBooks Usage
Work with a business owner to review her usage of QuickBooks and other systems, identifying features to address timekeeping and billing issues, improving time and cash management during a facilities expansion.
Contract Workflow for Legal Department
Revise the design of a Lotus Notes-based contract review and approval application, adding workflow techniques and user-maintainable setup documents to enable a more flexible and robust application for the legal department of this pharmaceuticals firm.
Secure Web Invoice Generation
Transition an internal application to a secure, public-facing web-based application using IIS and SQL Server, allowing satellite offices of this medical services firm to generate invoices for their clients while simultaneously performing validation of patient insurance data.
System Changes for Offshore Operations
Plan, design, and manage the system changes needed to allow packaging products to be purchased and used offshore, permitting this apparel manufacturer additional supply chain flexibility while producing cost-value statements accurately reflecting country of origin for component items.
Business Process Review
Evaluate the day-to-day business processes of stores for this specialty retailer, identifying potential process improvements and technology applications, documenting the as is and to be processes, and working with the company's developers to design applications supporting the revised processes.