August 2006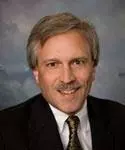 Has this ever happened to you? Unrelated events occur and then all of a sudden – you see the connections among them. This happened to me recently – after conducting several performance reviews, reading several books, and recalling various events in the firm's 17 years, I went on vacation and the ideas began to percolate.
Two books from Paul Arden (Whatever You Think, Think the Opposite, and It's Not How Good You Are, It's How Good You Want to Be) helped me "connect the dots" and provide context for these ideas. Here are some quotes and the thoughts they triggered for me:
"It's Not Always Good to Have Ideas. Having too many ideas is not always a good thing. It's too easy to move on to the next one, and the next one." This reminded me of something I frequently have to say to potential clients, "The good thing about being in business 17 years is that we have a wide body of successful projects. The bad thing about being in business 17 years is that we have a wide body of successful projects – and that makes it hard to describe exactly what we do."
"What is a Good Idea? One that happens is. If it doesn't, it isn't." Because our clients believe in us, and have the results to validate that belief, they have said that our ideas are good!
"Here is a Lesson. It is better to live in ignorance than with knowledge. Solving the problem is the exciting part, not knowing the answer." During a review, one consultant told me, "Todd, I love this job! I get to be creative and apply my technology skills to help improve someone's business! What could be better than that?" That's part of our culture of client service – solving problems for our clients.
"It's Wrong to be Right. Experience is the opposite of being creative." We love to be creative, and show clients and prospects that our efforts will be focused on producing their desired results. During 17 years, we have creatively brought process and technology solutions to over 100 clients – of widely different sizes in various industries – in at least 350 distinct engagements.
"How to Improve Your Strike Rate. If you can find a way of summing up what the client wants to feel about his company but cannot express himself, you've got him." Helping paint a vision of the engagement and its outcomes that the prospect can see helps them feel good about their company and decision.
How did these quotes help me? They challenged me to more clearly think about what defines the firm – our people, our services, our brand.
All people in the firm – including me – enjoy creatively solving business problems.
Our services center around the techniques we employ in helping our clients improve their business – technology and process improvement.
Our brand stems from both our individual creativity and our collective experience. The brand personality – the emotional attachment – we want our clients to feel is, "I made a good decision and the firm exceeded my expectations – these are seasoned business professionals who worked with me to determine exactly what I needed to accomplish, and then unleashed their creativity, passion, and commitment in my business."
These insights have helped me act with a renewed sense of purpose, impacting all areas of the firm – I hope that they, or some insights you've had recently, can help you do the same for your business.
If I were apply Paul Arden's summarization tip to everything I've just written, it would sound something like this – "What we present to clients and prospects is our process and technology experience, but what they also get is our creativity."
I honestly cannot imagine myself doing anything other – or better, or more fun – than what I am doing now. So, a big "thank you" to everyone who has been part of our 17 years in business – and a hearty "welcome" to everyone who will be touched by us in the future!
Sincerely yours,

Todd L. Herman
Read about 23 Ways to Be Indispensable in your organization
---
Client Project Update:
I am pleased to provide you with an update on our client projects. Projects we have completed over this period are...
Streamlining and Automating Sales Commissions
Reviewed the sales commission calculation process for this industrial services company, proposing simplified data collection and computation processes, and recommending ways to automate the simplified processes.
Internal and Financial Controls for Supply Chain Projects
Provided our finance, operational, and internal control experience to help a company better manage and control critical and complex supply chain projects, helping ensure that risks are anticipated and controlled, and project benefits realized.
Procedure and Staffing Review
Reviewed the accounting system setup, operating procedures, and administrative staffing for this automation systems company, recommending changes to allow the president to focus time and energy on growing the business.
Web-Based Document Production
Used SQL Server Reporting Services and other tools to develop a web-based application to deliver requested invoices in an Acrobat format, allowing remote medical offices to easily generate invoices for their walk-in patients
Define and Manage Systems Enhancements
Managed the systems enhancement project for this construction-related company, working with client personnel to translate business requirements into technical specifications that the software vendor can efficiently use to add new functionality to their product.
Future projects we are planning include...
Planning for Profitable Growth
Analyze the cost structure and major business processes for this fast-growing transportation firm, determining cost control objectives and opportunities to use technology for efficient growth.
Making Performance Management
Work with a professional services firm to jointly perform performance measurement engagements, allowing clients to cost-effectively identify their key measures and implement related tools such as executive dashboards and balanced scorecards.
Shrinking the Closing Cycle
Analyze the month-end closing process of an area company and evaluate current efficiency and effectiveness, identifying process and technology improvements to simultaneously reduce the closing period and improve information accuracy.
Rolling out FRx Forecaster
Build, test, reconcile, and deploy an FRx Forecaster financial statement budgeting application for a multi-entity health care company having multiple year-ends, enabling efficient and accurate budgeting in a complex environment.
Data Configuration & Reporting Techniques
Perform an information needs and analysis project, and then define required database structures to support an updated and optimized data warehouse, ensuring that appropriate database architecture concepts are applied to take advantage of new features available in this SQL Server 2005 upgrade.
Archiving & Retrieving Using FileNet
Define the functional and technical requirements for archiving and retrieving transaction information from an AS/400 to a FileNet document management system, allowing web-based user query and access in a variety of document formats.