August 2010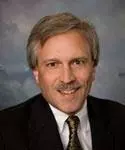 I teach a popular seminar called "Implementing the Big Picture." In it, I cover a number of concepts to help companies achieve better results by more tightly aligning their key business components – their people, process, and technology. One caveat I always point out, however, is this – it makes no sense to have well-aligned components, if these components do not support the overall business strategy.
Choose Your Business's Competitive Strategy
The reference I cite for a list of high-level business strategies is The Discipline of Market Leaders, by Michael Treacy and Fred Wiersema. The authors outline three basic competitive strategies – "disciplines" is their term – to dominate a specific market. These are:
Operational Excellence – Companies like Walmart compete on low cost, and thus emphasize their supply, production, distribution, and risk management processes.
Customer or Client Intimate – Companies like Nordstrom (and Todd Herman Associates) compete on relationships, and have well-developed processes for customer (or client) selection, acquisition, retention, and growth.
Product Leader or Innovator – Companies like Nike compete on product superiority, and distinguish themselves through their research and development, design, and new product launch processes.

Apparel Company Faces Strategy Change
In a recent session of this seminar, I shared the story of a formerly high-flying apparel company. About 15 years ago, this company was on the fast-track. Its sales seemed to double every year, and it was bringing great net income and "bragging rights" to its parent company. Then, over the course of a few years, it tanked, eventually being sold to another company.
What happened? One line of thinking is that fashion shifted – highly-visible athletes and entertainers changed to other brands – and left this company behind.
Another line of thinking? The demise was self-inflicted, caused by increasing the frequency and number of new product introductions. Consumers could not digest the constantly changing products. In their attempt to innovate more, this company confused the market and lost its brand identity.
I summed it up this way –
"This company didn't really know what factors caused its success. As such, when they made major changes to their products and processes, they broke something. They changed their secret sauce – and they didn't even know what their secret sauce was."
Companies That Changed Their "Secret Sauce"
This analogy resonated with several participants, who shared their own examples of companies which changed their "secret sauce."
Dell was incredibly successful in the late 1980's and early 1990's when it focused on low cost and operational excellence to sell custom-built computers directly to consumers until...it attempted to continue its rapid growth by moving into the enterprise and mass markets and failed to adapt its practices to the customer-specific needs of these markets. Dell lost its spot atop the technology industry – a spot it is working hard to recover.
Levi's was the jeans brand to have until...they decided to significantly broaden their product line using subtle variations of the Levi's name and logo, making consumers wonder why a pair of Levi's was priced so differently between a department store and a mass merchant.
Companies That Kept Their "Secret Sauce"
Other companies were shared as examples of those which stuck to their particular competitive disciplines.
The North Face positions itself as the product leader for high-performance apparel, equipment, and footwear, and seeks to align all its activities – including provisioning individuals and teams in extreme activities and sports – around this discipline.
One of our clients in the health care arena is all about operational excellence – focusing on process improvement and technology usage to improve the cost, quality, and cycle time of patient-facing and internal activities.
Do You Know Your Secret Sauce?
How about you? What's your business' secret sauce? Do you know it? If you do, great – you know what's working, and you can keep doing it. If not, then you've got a problem – because something you do might inadvertently change your secret sauce and confuse, or alienate, your customers or clients.

Todd L. Herman - August 2010
---
Client Project Update:
I am pleased to provide you with an update on our client projects. Projects we have completed over this period are...
Assessing Completeness of Government Revenues
Analyzed the completeness and accuracy of various municipal government databases, and identified unbilled taxes, fees, and services, resulting in greater revenue for the municipality.
Analytics for Targeted Marketing
Designed and developed a database of over three million data points from North Carolina municipalities, and analyzed and presented several key operational and financial measures, allowing a professional services firm to better target clients for its niche services.
Managing Rollout of EDI Documents
Planned, managed, and supported the implementation of numerous EDI documents for daily and weekly inventory reconciliation transactions, quickly resolving issues to meet the aggressive timeline required by a major customer of our client.
Optimizing Browser-Based Application
Analyzed an existing web-based application for potential performance improvements, identifying and implementing several different techniques to increase browser-side code in order to minimize server-side processing, reducing load and processing time from 2.5 minutes to 30 seconds, with time improvements increasing dramatically as browser-side volume grows.
Improving Information Quality
Worked with this medical services firm to integrate a recently acquired firm into its reporting systems and to migrate key reports to SQL Server reports deployed through the corporate intranet, improving the data consistency, presentation flexibility, and information delivery for daily, weekly, and monthly reports to the entire executive and management team.
System Options for Offshore Production Changes
Researched options for a system enhancement to support a changed offshore manufacturing configuration for this apparel company, recommending a cost-effective option to handle the change with minimal systems modifications.
Assessing Business Case for Data Warehouse
Conducted interviews, reviewed the quality and completeness of various databases, and summarized these results to conclude the business requirements phase of this project to assess the feasibility of a data warehouse, providing executives of this publicly traded company the information needed to assess benefits and costs.
Future projects we are planning include...
Validating ERP System Plans
Assess an ERP system's capabilities against key user needs, validate vendor work plans and cost estimates, and determine integration options for this ERP system with systems for two key business partners, helping this leanly-staffed and fast-growing wireless products firm make an informed decision on converting to a new ERP system.
Managing ERP System Implementation
Design the detailed data schemas, train client developers on preparing Extract-Transform-Load (ETL) routines, and oversee all development and deployment of a data warehouse and summary dashboard, giving executives and managers tools to better manage day-to-day decisions within overall strategic goals.
Business Analytics Increase Government Revenues
Apply sophisticated multi-database screening, matching, and cross-referencing routines to simultaneously evaluate multiple assessment criteria, allowing governmental entities to comprehensively search for additional revenues.
Multiple Improvements from Application Consolidation
Analyze the current processes and technologies for several key applications, and identify improvement opportunities from consolidating applications, reducing wait time for patients, cutting data entry time for technicians, and improving company cash flow by identifying patients having a copay or deductible, and easily collecting payment.
Integration Improves Productivity
Analyze the process to appropriately manage insurance billings, and then develop the software to integrate secondary insurance billings into the existing eligibility system, improving the productivity and accuracy of customer service representatives for this medical testing company.
Data Warehouse Design & Development
Design the detailed data schemas, train client developers on preparing Extract-Transform-Load (ETL) routines, and oversee all development and deployment of a data warehouse and summary dashboard, giving executives and managers tools to better manage day-to-day decisions within overall strategic goals.
Streamlining Sourcing Workflow
Review the flow of products, documents, and accounting entries needed to handle product sourcing for this apparel company, identifying opportunities to streamline processing and more accurately classify cost variances.