In the age of COVID-19, capital spending has been cut. How can managers continue improving the business with a smaller budget?
To see how these concepts played out in our project for this client, please visit Delivering Secure On-Demand Customer Data Requests.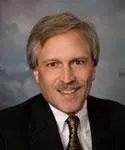 Everyone loves a good baseball game, especially if you see get to see your favorite player hit a home run!
When people think of Todd Herman Associates (THA), they frequently think of "Home Run" type projects – big projects that take one or more months, involve numerous client personnel, and yield a significant deliverable. Examples of these are an ERP system selection, managing a system implementation, or integrating two systems so they "talk" with each other.
We certainly like, and are good at, those types of projects – we also like, and are very good at, "Singles and Doubles" type projects, too. These are very focused projects that can be completed in one to two weeks, and deliver significant value to our client.
As baseball managers know, consistent singles and doubles win ballgames. As good business managers know, consistent small improvements generate long-term value, and that's how we help our clients win with "Singles and Doubles" projects.
Some examples of "Singles and Doubles" projects? These include:
Improving your financial or operational reporting.
Reviewing and improving your key routine business processes, such as your daily sales invoice processing or your month-end closing.
Developing a secure web portal to allow customers to pull their own reports or pay you online.
Performing various types of system reviews.
This month's case study focuses on a "Singles and Doubles" project. This project involved a well-defined need – securely making information available to customers in various formats – that hit the sweet spot of our skills and experience.
Initial Work – Performing the business analysis, defining the processing, implementing the data import and data mart, developing the processing and secure web delivery portal, and creating and testing standard reports and data downloads for a couple initial EMR (Electronic Medical Record) systems – about 60 hours.
Subsequent Work – Creating and testing each new EMR data download took about 4 hours.
Perhaps you have, or know someone who has, a To Do list containing a "Singles and Doubles" project you or they would like to check off – let's connect. We can help you beat your competitors – who, unlike you, have NOT read The ROI of Doing Nothing – by hitting "Singles and Doubles" without breaking your bank account.
Sincerely,

Todd L. Herman