Have you ever wondered why certain things are done a particular way in one company, yet not another?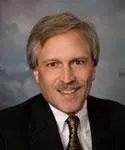 Recently, the acronym TIHWDTH popped in my head. The acronym stands for "This Is How We Do Things Here" and refers to the processes so highly ingrained at an organization – whether it's a business, not-for-profit, governmental entity, or even a family – that they help uniquely define and reinforce the organization's values.
I first came across this concept about 10 years ago in the excellent book, The Referral Engine: Teaching Your Business to Market Itself, by John Jantsch. The author calls TIHWDTH an organization's "Secret Sauce" – that is, those things that distinguish one organization from another. Such a sauce is especially important in the book's domain of marketing and selling, since these generally are the first touchpoints experienced by a prospective client.
Just thinking about this concept led me to see how it is being played out in several organizations.
Stearns Financial Group – Implementing Entrepreneurial Operating System (EOS)
Founded by Dennis Stearns in 1991, Stearns Financial Group (SFG) is a wealth management firm with offices in Greensboro and Chapel Hill, NC and clients across the United States. SFG has established itself as a national thought leader in Business Owner Planning, Women In Transition, and Multi-Generational Wealth Planning. Its consistent successes have allowed Dennis to expand the SFG professional team by over 300% in the last 15 years.
Given all that SFG has already accomplished, I asked Dennis over lunch what led him and his team to begin implementing the Entrepreneurial Operating System (EOS) in 2018. Here is Dennis' answer:
We had watched several of our clients integrate the Entrepreneurial Operating System into their business, with mostly good success. We also saw where EOS needed to be adjusted based on the company, structure, and culture.
Having a consistent framework and process has helped us both attend well to critical versus urgent items, and concurrently created space for innovation and creativity. We systematize the ordinary so we can humanize the extraordinary for our clients and professionals. EOS has fostered an environment centered around our core values, with clear intermediate and long-term goals, leading to a high level of execution success being achieved on a consistent basis.
To paraphrase Dennis, EOS is helping SFG more consistently deliver creative and outstanding client service via humanizing the extraordinary in client interactions, while systematizing the ordinary work of research, meeting preparation, and practice management – essential tasks, yet not ones seen by clients.
Pinnacle Financial Partners – Aligning Key Personnel Processe
I recently attended the Triad Workplace Summit 2019, sponsored by Pinnacle Financial Partners. Reviewing the agenda, the final presentation was titled "Employee Surveys and Incentive Plans." I groused to myself, "Well, THAT sounds like a REAL snoozer!" I was INCREDIBLY wrong about that
The presenter was Terry Turner, who has served as President and Chief Executive Officer of Pinnacle Financial Partners since its founding in 2000. Like most successful executives, he reads to gather ideas to put into practice – in fact, here is a sampling of books he's read the last few years: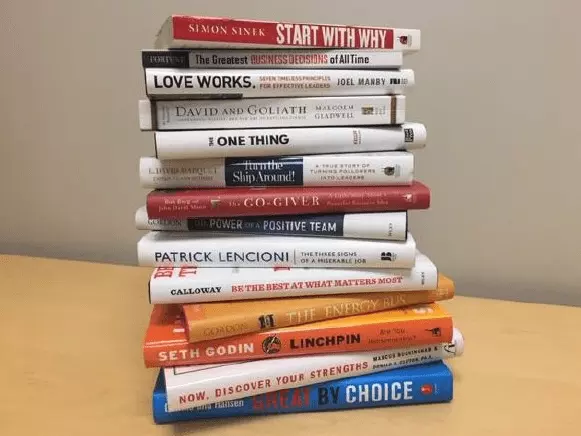 As you can tell from the books shown, Terry's interest lies in developing ALL 2,200 associates at Pinnacle – not just the executives and top managers – and thus delivering strong results to its shareholders and associates.
One of Terry's first slides was this:
Pinnacle's Vision – To be the best financial services firm AND the best place to work in the Southeast.
How does Terry plan to achieve that vision? By knitting together Hiring, Learning and Development, Motivation, and Performance Measurement, as shown in this slide: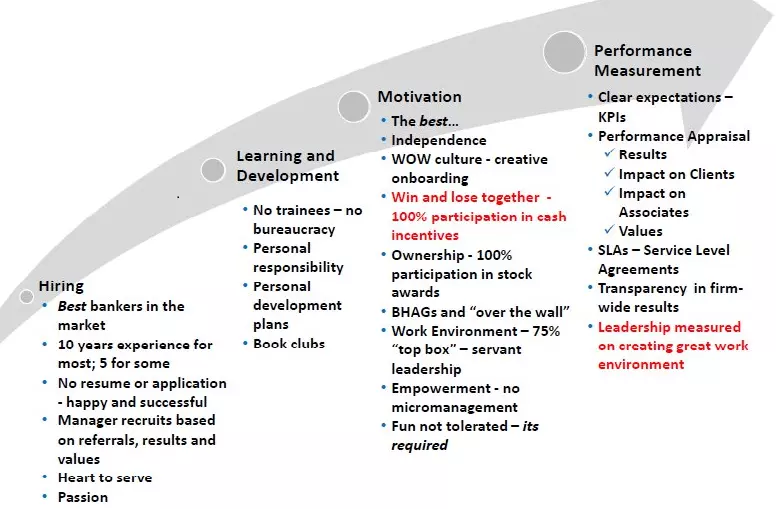 The way Terry put it, he wants people "on fire" so they can "drive turnover out of the system." Pinnacle's retention rate? An enviable 95%.
While the title of Terry's presentation did not fully portray the content he covered, it did list two key tools used to achieve Pinnacle's results – Employee Surveys, conducted annually with the same questions and analyzed to gauge associate engagement and leadership effectiveness, and Incentive Plans, awarded annually based on firmwide results, with 100% participation so everyone wins or loses together.
What impressed me most about what Terry is doing is this – he has highly aligned the Hiring, Learning and Development, Motivation, and Performance Measurement processes at Pinnacle to create a culture of highly engaged associates at ALL levels of the firm.
Todd Herman Associates – Documenting Accounting Associate Tasks and Rigorously Reviewing the Work
Nearly six years ago, I realized that my firm's accounting needs were relatively simple. I hypothesized they could be handled by an accounting major who had completed just one or two accounting courses – and the student could perform the required work in 25 hours per week. I also viewed this as a big "win" for the student – while all accounting majors STUDY accounting, very few of them actually DO accounting as a college student.
Fortunately for me, our first Accounting Associate had worked with us as our Office Assistant for a couple years, and thus already knew THA's lingo and internal processes. Still, she and I had to get clear on the tasks that needed to be done by each of us, then she set about documenting the steps needed to successfully perform each of her tasks. The result? A series of detailed Job Aids to pass on to the next Accounting Associate.
I did not appreciate how well this stellar documentation would serve us until ... it was nearly time for our first Accounting Associate to graduate and our next college student was hired to take her place. For two months, the two of them worked together and learned by doing – our current one would perform the task while the new one reviewed and edited the Job Aid to ensure all steps were documented accurately and completely. They would then switch so the new one would use the Job Aid to perform the task herself, while the current one answered any questions and fine-tuned the Job Aid.
Even with this fine set of Job Aids, all these students made mistakes – and a few have been whoppers. Still, as I have told each student when we met to discuss the mistake and what additional procedures were needed to minimize its recurrence, it was better to make the mistake under me and learn from it, than under her next employer where the consequences could be more severe.
I recently met the woman who had hired our most recently graduated Accounting Associate, who reported she was doing extremely well and was very detail-oriented! I was pleased – yet not surprised – to hear she was doing well, and glad to know my pickiness for doing things right had become second nature to her. Here's the kicker – as a new college graduate, this young woman was succeeding in a position normally staffed by a person with three years of post-graduation accounting experience.
While our Accounting Associates probably viewed me as overly demanding when I reviewed their work for even the smallest mistakes, I am proud all have done quite well in CPA firms and in industry. I believe all would say their time working at THA prepared them well for their careers.
Medical Device Manufacturer – Ensuring Processes Pass FDA Software Validation Requirements
Part of my work with a medical device manufacturer implementing a new ERP (Enterprise Resource Planning) system was to catalog the "future state" steps needed to accept a customer's order, and then make, sterilize, and ship a product. The company has a wide variety of products, and many of these products have a very complex manufacturing process.
These products are used in chemotherapy and blood filtration, so consistent application of the approved manufacturing steps is required. Furthermore, all the components used in a final product must be lot traceable, so any tainted components recalled by their manufacturer could be traced to particular lots of my client's products and quickly recalled.
For medical device makers, the FDA requires a software validation process to ensure, among other things, that lot traceability is maintained for all input components, intermediate products, and final products. To function well in my client's environment, this ERP system required 7 add-on products from 5 different software vendors.
My client and I were both concerned about the failure of one or more add-on products. Thus, for every "future state" step involving an add-on product, I cataloged both the "Plan A" step of using the add-on and the "Plan B" step of using either the ERP's base functionality or – if base functionality was insufficient – Microsoft Office products. Out of a total 235 steps related to FDA software validation requirements, 96 steps required a "Plan B" option should the relevant add-on fail.
While documenting both "Plan A" and "Plan B" steps for relevant processes may seem excessive, remember this – failure of these steps could result in a poor quality product, which might ultimately endanger someone's health or life.
This company's culture does not tolerate shortcuts. As possible consumers of these products, we should all be glad my client and others follow FDA requirements, and that the FDA requires rigorous testing to protect public safety.
Which Comes First – Process or Culture?
In these four examples, the key leaders used process to carry out their values – Dennis and extraordinary client service, Terry and fired up associates, me and my attention to detail, and my client and ensuring that stringent quality requirements could still be met in even "Plan B" situations.
To me, an organization's key processes define and reinforce the values of the organization's leaders. Because these key processes are performed routinely, their performance serves to transmit the leadership's values to the persons who are part of the process. With sufficient time and repetition, enough persons will have absorbed the values so they become part of the organization's culture.
Embedding Process Into Technology Improves Culture, Too
While Todd Herman Associates does not directly work on a company's culture, our recommended process improvements and technology usage serve to embed key processes into technology, and thus enabling repeated, consistent performance. Remember, values are reflected in key processes. So, while there are certainly hard-dollar benefits to our projects, ensuring key values-aligned processes are consistently performed contributes to the soft-dollar benefit of improved organizational culture.
Using technology and improving processes to help people perform better – that's what THA is all about. Focusing on results for our clients – TIHWDTH (This Is How We Do Things Here).
Sincerely,

Todd L. Herman