August 2012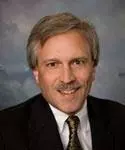 Recently, my Manager of Business Development and I were talking about the firm's positioning and branding, and she wanted to know what makes a really good client. I thought for a moment, rattled off a number of factors, and then ... I realized I had read something very similar before.
Going to my bookcases, I found Coached to Lead: How To Achieve Extraordinary Results with an Executive Coach, by Susan Battle – in it, and on the accompanying web site (www.CoachedToLead.com), she lists factors potential clients should consider before engaging her or any other executive coach. Drawing on her basic questions, I've reworked them to change the focus from self-development to improving a business or a unit of a business.
To me, a Best Client can say all of the following with complete honesty:
"I have a strong desire to improve my business now."
"I have some idea of my business improvement goals."
"I can identify benefits to achieving these goals."
"I am open to new ways of doing things."
"I can be honest with myself."
"I am open to feedback, even when it is mixed or negative."
"I can be patient when I know the payoff will be worth it."
"I have time – or can make time – in my schedule for this project."
"I typically follow through on commitments and assignments."
Let's look at each one in turn to see why it is important for a Best Client.
"I have a strong desire to improve my business now." While most companies need our services and could greatly benefit from them, companies typically want our services only periodically. Note the distinction – until there's a desire for improvement, driven by some "pain" or "gain" reaching a critical level, there's no want, even though there could be a need. I'm not a sales rep, I'm a problem solver – so until someone wants help from my firm and me to solve a business problem, they won't say "yes" to becoming a client.
"I have some idea of my business improvement goals." These ideas and goals can be vague or specific, and can reflect pain or gain.

Maybe it's a vague goal driven by pain – "I've had it up to here with this creaky system! I just want to pick and implement something else as quickly as I can."
Perhaps the goal is specific and is for gain – "I want to lighten the load on my top manager by 50% within three months, so she can work on this new line of business."

"I can identify benefits to achieving these goals." Benefits can be tangible or intangible, and also quantifiable or unquantifiable. Sometimes the benefit is intangible – the relief of a decision-maker's pain, once something has reached an unquantifiable breaking point. This person's pain, however, is likely driven by complaints from subordinates who want to do a good job, yet are stifled by, say, a spreadsheet-based process which permits frequent errors, requiring rework to fix. Addressing their issues will improve their productivity, which is a tangible benefit, and is now able to be quantified.
"I am open to new ways of doing things." Our practice is built on implementing or devising technology to improve process and thus help people perform better. By definition, we will change things. If change is not on your radar screen, we can't help you.
"I can be honest with myself." This may be the SECOND MOST important quality of a Best Client. If a person can't be honest with himself, then that person certainly can't be honest with us, and likely not with his staff, either – it's impossible for us to solve problems in such an environment.
I will explain the rest of these factors in a future article – and one of these will be what I consider THE MOST important factor possessed by a Best Client.

Todd L. Herman
---
Client Project Update:
I am pleased to provide you with an update on our client projects. Projects we have completed over this period are...
Implementing ERP Scheduling Module
Worked with client personnel to plan and implement the setup and rollout of their ERP scheduling module, providing guidance on implementation options, helping identify and cleanup incorrect job data, and developing custom reports to better highlight issues important to Planning and Manufacturing.
Planning System Requirements and Managing Vendors
Finalized the technical and unique business requirements for a new business system for this engineered-to-order (ETO) light manufacturer, and communicated these to relevant software vendors, allowing our leanly-staffed client to focus on running their business.
Designing Application to Support Unique Business Model
Developed the functional requirements for a custom-developed application, and began developing this application, helping our fast-growing client quickly define their new processes and the related technology needs to support their unique business model.
Increasing Real-Time Insurance Verification
Researched both commercial services and insurance carrier services available to verify health insurance eligibility at point of service, and began to implement the selected services and related workflow, helping our client significantly reduce the potential for denied claims.
Customizing User Presentations of Consumer-Centric Reporting
Developed the detailed processing and data storage requirements to provide custom reporting and delivery options (fax, PDF, and direct-to-printer) to individual employees of our client's customers, enabling the employees to tailor information presented to the ultimate consumer.
Enhancing Operations and Financial Dashboard
Planned and oversaw the development of various functional and security enhancements to this client's data warehouse and related dashboard, allowing more line-of-business users to see information relevant to them, while also restricting certain information to key personnel.
Improving Messaging System Functionality
Researched and implemented various options to improve the performance and functionality of applications on our client's IBM Domino and BlackBerry Enterprise Server (BES) systems, increasing user satisfaction with these applications.
Future projects we are planning include...
Improve Work Center Loading and Job Scheduling
Help our client better use their ERP system's job scheduling functionality, by specifying and developing custom reports to enhance job and work center visibility, helping this ETO (engineered-to-order) manufacturer better manage work centers at or near capacity.
Replace an Outdated Operations Reporting System
Work with this growing restaurant chain to revise the architecture, design new screens and processes, and select the technology development platform to move off their DOS-based application, allowing them to better collect daily operating information by restaurant and track key performance metrics.****
Develop Business System to Support Unique Business Model
Complete the development and deployment of this application for this sourcing and logistics company, helping our client better manage their vendors and customer projects across twelve time zones.
Manage Vendor and System Selection Process
Schedule and manage the initial vendor screening, subsequent on-site demonstrations, and final system selection and vendor negotiations, helping our client select a system based on their unique business requirements.
Research and Resolve Denied Billings
Research various factors causing an exceptionally large increase in billed services denied by insurance carriers, and begin to define and implement actions to address them, helping this health services company reduce denied claims and improve cash flow.
Develop Sophisticated Reporting Logic to Accurately Communicate Results
Work with our client to define the logic required to accurately implement reporting against industry-specific reference information, allowing our client to deliver a powerful, yet easy-to-use, reporting tool to its customers.
Extend Operations and Financial Dashboard
Begin to extend this client's data warehouse and related dashboard by incorporating properties under development and capital projects at existing properties, providing client personnel with a more global view of the entire business cycle.