How might a policy forcing employees to "Return To Office" play out?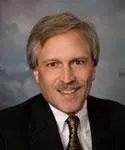 Alberto Gonzalez takes a final look at the email announcing the policy he and his executive team developed. Satisfied with everything, he hits "Send" and thus informs all employees at his company, Gonzalez Specialty Engineering & Machining (GSEM), of the new Return To Office (RTO) policy. This policy applies to those employees who had worked in the office attached to the machining plant prior to the COVID-19 pandemic. The policy: within 4 weeks, ALL office personnel are to resume in-office work, without exception.
An "old school" machinist who used the GI Bill to earn his mechanical engineering degree and eventually started his successful specialty business. Alberto prides himself on being able to keep his finger on the pulse of the business by staying in close contact with customers, vendors, and especially employees. He knows most employees by name, and walks around the plant each day, stopping to chat with managers and employees, and to see how the operations are running.
Because of social distancing requirements and the cramped office space, the company had equipped all of the office workers with the necessary equipment to ensure a comfortable and successful Work From Home (WFH) experience. This was nearly 2 years ago and Alberto has seen the office staff only occasionally over this period. Alberto misses seeing them and feels the various teams have lost a sense of unity and cohesion.
Initial Rumblings from the RTO Email
When Beth Jacobs sees this email, she immediately knows many of the office staff will not be happy with this new policy. Beth is less than one week into her position – VP of Human Resources – and was not part of the executive team when it developed the policy last month. Her challenge? As the company's newest hire, she is not yet plugged into the grapevine, so people may not yet feel comfortable approaching her. So, she calls her friend, Chris Lewis, the company's Director of Engineering who had recommended her for the VP of HR position, and sets up a late lunch for the same day.
At a local restaurant not normally frequented by the office staff or plant employees, Beth asks Chris what he is hearing. What Chris shares confirms what she had expected. The new policy is already causing a stir among a number of office workers – IT, Accounting, HR, Marketing, Sales, and Engineering – who had gotten used to working from home. Worse still, a number of people have already started, or would likely soon start, seeking positions at other companies.
One Month Later – Full Impact of RTO at GSEM
The fallout from the RTO memo – MAJOR! During the next monthly executive meeting to review the business, Beth reports on persons who have left or have given notice because of the new policy – while only 7 people have done so, these are key managers or "up and coming stars" the company had wanted to retain and promote. Bottom line – while some employees are happy with this return to "normal", everyone around the table can attest to the big drop in morale among all of the employees.During this meeting, Alberto admits he's made a mistake and asks Beth for her recommendations. She recommends giving each VP, Director, and Manager the authority to provide more flexibility in work hours and locations to employees who want it, so long as the employee agrees to:
Be in the office one day a week.
Come into the office at critical times, such as any "All Hands" meetings.
Be online 6 hours a day between 8:00 am and 5:00 pm.
Be online for weekly Department meetings.
All the executives approve Beth's suggestions. Alberto asks Beth to draft an email outlining the new flexible working arrangements as soon as possible. Beth agrees, then meets him in his office 30 minutes later with a final draft for his review. He reads it over and asks Beth to add an apology from him to all the employees about the turmoil this has caused. He also wants to add a personal request for everyone to let their manager know if even more flexibility is needed.
Beth asks whether he'd like to review the final draft – "No need, I've seen the excellent work you've done in such a short time on the job, and I wish I had asked for your opinion before I sent that first email." Beth thanked Alberto for his trust in her, made the final changes, and sent the email, under his name, to the entire company.
Three Months Later – "More Flexibility" Now in Place
The exodus has stopped, yet grumblings about the employees who prefer WFH arrangements persist among those who prefer working in the office. Once again, Alberto turns to Beth for suggestions, and she recommends that he:
Focus on creating a more collaborative and enjoyable work environment in the office for those who feel the office has lost something with many people choosing to WFH.
With the office now less crowded, upgrade in-office employees' work spaces to improve privacy and reduce noise, and create a communal area of work spaces for the WFH staff to use when they are in the office.
Meet with managers to develop ideas for monthly off-campus team activities, to maintain relationships among the workers who no longer see each other as much. Beth noted that even a short, inexpensive activity, such as taking off work a couple hours early to go bowling, allows people to see and talk with each other.
Once again, Beth is asked to send an email to the management team to share these and other suggestions, which she does.
Six Months Later
Grumblings are now isolated and rare. In-Office and WFH employees have both gotten used to the new arrangements, and the productivity of both groups has actually increased a few percentage points!
Lessons Learned
As this short "business fable" illustrates, forcing everyone to return to the office under the same arrangements is likely to cause issues. Flexible work hours and location has, over the past two years, become a key concern to many employees, especially those who are Millennials. Flexibility is needed, as are parameters around working arrangements appropriate to each particular department.
Forcing all employees to return to "the way it's always been" will likely lead to a loss of top talent, especially when solid performers know they can find greener pastures elsewhere. This cautionary tale illustrates one way to balance the needs of the company, the department, and the individual – allowing managers and employees to co-create a "new normal" that works for all parties.
Sincerely,

Todd L. Herman