25 Plus 1
Todd's Review of the 26th Year at Todd Herman & Associates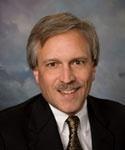 Todd Herman Associates turned 26 years young on August 1, 2015! On the one hand, that's a big deal — another year beating the odds of small-to-midsized business longevity. On the other hand ... yawn. After all, LAST year was the big year
—
THA's 25th anniversary!
After our "silver anniversary" year
—
including a VERY memorable celebration with family, friends, and colleagues
—
this year's anniversary feels so ... ordinary.
This reinvention has included:


Refocusing our business development efforts (particularly over the last 24 months) to get me in front of clients, prospects, and referral sources as frequently as possible. The results?
◊ An incredibly large number of new projects from existing clients.


◊

More new clients in the past 24 months than in the preceding 60 months.

Revamping how we get things done inside the firm.
Over the last two years, we've been quietly applying "
Todd's Hypothesis
" to our internal practice management and business development processes. We have documented, streamlined, simplified, automated, eliminated, leveraged, and error-proofed virtually every process we use to run the practice and develop new business opportunities. The results? Our "behind the scenes" efforts are more efficient, effective, repeatable, self-checking, and self-correcting than ever before! Time spent on these processes is greatly reduced, quality is up, and costs are way down. As one of our alumni once said, "We eat our own dog food!" Yum!
As a result of this reinvention, we have identified some other areas to improve, including:

Putting ourselves into our clients' shoes. We want to minimize the differences between how our clients see THA's value, and how we see our value to our clients. This will require us to examine various aspects of our outward-facing business development and service delivery processes, to ensure:

◊ We clearly understand our clients' needs.
◊
We clearly communicate the value we can provide in addressing those needs.
◊ Our client perceives value in the same way we do.
◊ Our client sees how we have provided the value they desire at all steps along the way.

Continuing to look for process improvement and technology improvement opportunities. Now that everyone inside the firm knows what to look for, more ideas will surface.

Evaluating all expense areas for possible reduction, or for improved service at a similar price. We do have a college student on staff, and NO ONE is better at looking for ways to save money than a college student!
Even though THA's 26th anniversary was not as flashy as our 25th, THA has gotten better in every area over the last year. Furthermore, I've achieved a number of work-related "personal bests" during these twelve months. Most importantly, THA is now more fun
—
and easier
—
for me to run than anytime in the last 15 years!
An anti-climactic anniversary? Perhaps. Yet THA at 25 Plus 1 is a far better firm than THA at 25. Steak beats sizzle.