Why Blackberry's were groundbreaking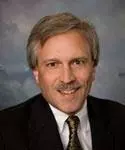 As the founder and president of a fictional management consulting firm, I take great pride in helping our clients "find a better way." Funny thing, though – we like to "find a better way" to do things ourselves. Several months ago, my vice president (we'll call her Bonnie) came to me with an idea – "Hey, we need to start using BlackBerry handhelds within the firm. They permit us to have instant access to e-mail, calendars, web sites, and other resources, regardless of whether we're working in the office, at a client location, at an offsite meeting, or at home. And the best thing is this – we don't have to be wired! All of this happens over the airwaves! I see a lot of business benefits to us and to our clients!"
So, Bonnie and I consulted our "alpha geek" (we'll call him Brent) about BlackBerry. Brent's response – "Yes, they are very cool! Messages are received and sent via highly-secure Triple DES encryption, each handheld is uniquely identified, it runs various types of applications, it can serve as a cell phone and text messenger, the handheld comes with a web browser, ..." I then intervened: "Okay, Brent, I get it. You've both sold me on this. Let's get started!"
Bonnie and Brent then shifted into high gear, obtaining handhelds, airtime, server software, software documentation, various training materials, and contacting Research In Motion (maker of the BlackBerry) to become a business partner. After everything was provisioned and installed, the moment of truth came – Bonnie and Brent presented me with my own BlackBerry. I looked at how nicely it was designed, how it fit comfortably in my hand, and how small and thin it was (even with its "thumbboard"), given the many functions performed by one device. (The various combo PDA/phones have a lot of catching up to do...) Suddenly, the BlackBerry vibrated – I had received my first mobile e-mail! Excitedly, I clicked the thumbwheel to open it. After reading it, I pressed the thumbwheel and – voila! – a context-based menu appeared, with my desired action "Reply" already selected. I thumbed in a quick reply, brought up the menu – which again defaulted to the desired action "Send" – and I was done. This was the start of my wireless addiction.
Since then, my usage of the BlackBerry has steadily increased. I even went so far as to reply to a church-related e-mail using it, prompting a reply from one of my pastors (let's call him Jay) counseling me to a self-study 12-step program called "BlackBerry Addict Devotees Anonymous, Self Support", which has a rather curious acronym.
I have become addicted to these benefits:
Having instant access to e-mail first thing in the morning, allowing me to adjust my day to address any issues that arose since the previous evening.
Permitting me to have the applications most critical to serving our clients – my e-mail, calendar, address book, and group calendar – available at all times, in virtually any place.
Allowing me freedom to go virtually anywhere with up-to-date information.
I've even begun using my BlackBerry for longer correspondence. My wireless addiction continues. Next hit, please.
--------------------------
Sent from my BlackBerry Wireless Handheld

Todd L. Herman
---
Client Project Update:
I am pleased to provide you with an update on our client projects. Projects we have completed over this period are...
Consulted with the Executives to Review Goals
Consulted with the executives of a property development and management company to review their overall goals, providing the client an objective review of systems and staff revision options.
Reconfigured e-mail and BlackBerry Infrastructure
Reconfigured the e-mail and BlackBerry infrastructure of a restaurant chain, improving the performance and reliability of these applications.
Partnered with our Client's Programmers
Partnered with our client's programmers to develop and implement a transaction accounting and documentation system to properly handle controlled foreign corporation (CFC) transactions, ensuring correct treatment of complex intercompany transactions.
Coordinated Information Systems and Accounting Work
Coordinated information systems and accounting work to implement and integrate the Accounts Payable and Purchasing modules of a financial suite with our client's business system, allowing this complex project to be deployed on time.
Worked to Document Procedures and Respond to Questions from External Auditors
Worked with a manufacturing company to document procedures and respond to questions from external auditors on Sarbanes-Oxley, permitting an efficient review of the related controls.
Integrated New Marketing Planning and Prioritization Tools
Integrated new Marketing planning and prioritization tools into an existing product development system, allowing Marketing to better direct limited development staff and equipment for improved customer results.
Analyzed Necessary Program Changes
Analyzed and specified the necessary program changes and data revisions to cleanup unused existing color codes and rationally assign new color codes, allowing this manufacturer to avoid disrupting operations by running out of color codes.
Migrated 3 Separate e-mail Systems into the Lotus Notes/Domino Groupware
Migrated 3 separate e-mail systems into the Lotus Notes/Domino groupware platform for over 14,000 users, allowing this university to centrally manage accounts from a single, scalable, and secure platform, supporting different types of student and faculty computers, and providing a platform for new applications.
Future projects we are planning include...
Order Entry, Fulfillment & Inventory Management
Review and document internal processes and information systems related to customer order entry, fulfillment, and inventory management for a custom-engineered solutions business, identifying areas to improve sales growth and selling effectiveness.
Review the Operations and Cost Saving of Freight Transloading
Review the operations implications and cost savings of freight transloading for a manufacturer's supply chain, providing an objective review and estimates of the various options.
Deploy Blackberry Enterprise Server
Configure and deploy BlackBerry Enterprise Server for a manufacturer with a customer-intimate value discipline, allowing plant floor managers to immediately respond to questions from customers.
Deploy Time-Entry System to Blackberry
Deploy a time-entry system to BlackBerry, enabling this professional services firm to more quickly and efficiently track these items.