Does a CPA firm have sponsors? The answer may surprise you.
Quarterly Update – 1998 Qtr 3&4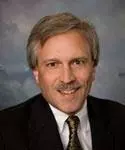 Have you ever considered that a CPA firm has sponsors? Granted, a firm's sponsors are not like the sponsors for a sports stadium, a race team, or a golf tournament. A CPA firm's sponsors are its clients. We are fortunate to have a number of wonderful clients, who sponsor us not only by using our services, but also by:
Passing along our names when they learn of potential projects.
Serving as our references in developing new business.
Giving their opinions on ideas for new services.
Our sponsors understand and support our key underlying value proposition:
Experienced professionals – We hire only seasoned professionals, who understand not only the "theory," but also what really works in the "real world."
Practicing as a CPA firm – This helps ensure clients of our qualifications, competence, and professionalism.
Helping improve businesses – We focus exclusively on services that help improve business processes and systems.
Delivering reasonably-priced services – Although the nature and sophistication of our services rival that of the large consulting firms, our billing rates are comparable to those of a local CPA firm.
These sponsors not only reward us with their business, but allow us to use their words to help spread the word about our business.
For example, Keith Huskins is currently the CFO of National Textiles. Keith was my first major client after starting my firm, and we have worked on several projects over nine years. In his words:
Recommendations for improvement are based on real-world experience, not solely on theory. They work well with all levels of client personnel, and get the job done. In summary, Todd's firm is an excellent group of professionals. I view my relation to the firm as that of a partnership that dates back to 1990 and will definitely continue in the future.
Bob Oxenfeld is currently Financial Controller for VF Jeanswear, Inc. Bob and I have worked together on several large projects over nine years. Bob notes:
Todd was very dedicated to all of our projects; the quality of work delivered has been outstanding. I am glad to recommend Todd and his firm not only for systems design and development projects, but any projects that require a combination of accounting and systems skills.
Terry Lockamy, CFO of Champion Products and an enthusiastic supporter of the firm, shares his experiences with the firm:
They typically under-promise and over-deliver results. Their work is better than that of consultants costing twice as much! I recommend the firm wholeheartedly to anyone who wants to improve their business!
To Keith, Bob, Terry, and our other clients – thank you not only for your business, but also for your support of the firm and its value proposition.
As these project descriptions show, we help our clients – our sponsors – in many ways. We are glad to discuss these projects and others with anyone seeking to improve their business.
Sincerely,

Todd L. Herman
Read about what makes a 'Best Client' here
---
Client Project Update:
I am pleased to provide you with an update on our client projects. Projects we have completed over this period are...
Extend Functionality of Microsoft Excel-based Budget Template
Extended the functionality of a Microsoft Excel-based budget template for an insurance company, allowing managers to easily budget operating expenses, estimate the quantity of cost drivers for key activities, and describe the linkage of cost drivers to the operating plans.
Implemented General Ledger Module
Finished implementing the General Ledger module of a financial suite for an insurance company, assisting in various project areas.
Implemented Human Resources and Payroll Modules
Begun implementing the Human Resources and Payroll modules of a financial suite for a health insurer, assisting in process reviews and application setup.
Evaluated Software and Process Options for a Health Insurance Company
Evaluated the software and process options for the government reporting group of a health insurance company, recommending options to replace the existing system.
Reviewed Accounting and Systems Issues
Reviewed and addressed the accounting and systems issues for a manufacturing plant being sold by an athletic apparel company, permitting a smooth transition to the acquiring company.
Evaluated Sales Compensation Practices
Evaluated the sales compensation practices of a manufacturing company against other companies in the industry, allowing the company to revise its practices to reflect its growth and profit objectives.
Enhanced Standard Lotus Notes Scheduling Database
Enhanced the standard Lotus Notes scheduling database for a telecommunications equipment manufacturer, enabling software teams to better schedule system testing in the testing labs.
Served as Interim Accounts Receivable Manager for University
Served as the interim accounts receivable manager for a university, reviewing functions in the department and suggesting improvements in controls and processes.
Future projects we are planning include...
Activity Based Allocation & Reporting
Develop an activity-based cost allocation and reporting model using Metify for an insurance company, allowing activities and costs reported under cost reimbursement contracts to be more accurately and timely reported.
Payroll & Human Resources Module
Continue implementing the Payroll and Human Resources modules for a health insurer, assisting the client with process changes, interface design, data conversion, and user training.
Resolve Cost Accounting Issues
Identify and resolve cost accounting issues in the implementation of an ERP package for a sock manufacturer, allowing the client to address these issues quickly and adhere to a tight implementation deadline.
Screen Bill of Materials & Cost Sheets
Develop queries to screen the bill of materials and cost sheets of an apparel manufacturer for various errors, improving the accuracy of the cost sheets and the accounting records.
Preliminary Cost Estimation
Design and develop an application to estimate the preliminary cost of a sock, allowing marketing and merchandising personnel to quickly screen ideas without developing a formal standard cost or knitting a prototype.
Vendor Information Conversion
Convert vendor information for a paper distributor from an outdated database to Lotus Notes, allowing easier updating, sharing, and searching of vendors and products.