Quarterly Update – 1995 Qtr 1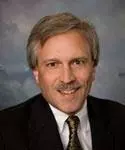 Our practice focuses on helping clients improve their business processes and systems. But, our practice is also a business and we try to run it as efficiently and effectively as possible. Presented below are our major business processes and key activities and proven techniques to help ensure a successful practice.
Training and Developing Our Personnel – This process provides the basis for all other processes.
Continuing professional education, training courses, product and service research, and reading form the basis for developing knowledgeable employees.
Quarterly performance reviews, with individual goals linked to our business process map and annual business plan, ensure that everyone understands their role in our success.
Marketing Our Services – Only by keeping in touch with our clients and contacts can we determine needs, inform the market of our capabilities, and develop new services.
Quarterly reports are sent to over 700 qualified contacts.
Case studies and project letters are periodically sent to a smaller group of qualified contacts.
Personal contacts are used to solidify relations with our core clients and contacts.
Performing Projects and Ensuring Client Satisfaction – This process is the result of successfully executing the preceding two processes.
Meetings help define the scope of a project, including client expectations.
We perform as much work as possible on the client's premises, allowing the best use of client personnel time and improving our accessibility.
Our service quality questionnaire assesses our performance against client expectations of excellent CPA management consultants.
Managing Our Practice – In addition to our accounting and administrative tasks, this process also includes our annual and longer-term practice planning.
Bills for a calendar month are prepared and sent on the first business day of the next month.
Accrual-based financial statements are available on the second business day.
Monthly "report cards" help each person evaluate actual versus planned time usage.
We benchmark our service quality scores against results in Big Six Evaluations.
We benchmark our operating and financial results against Management of an Accounting Practice Survey.
Because I like to try new techniques in my practice before recommending them to clients, my staff sometimes feels like guinea pigs in a business experiment. Experimenting with new techniques, however, is essential to both managing our practice and being good consultants – the best way to be a good consultant is to practice sound business techniques.
Respectfully submitted,

Todd L. Herman
---
Client Project Update:
I am pleased to provide you with an update on our client projects. Projects we have completed over this period are...
Recommended Changes to Enhance Credit and Collection Functions
Recommended changes to the activities of the accounts receivable department of a knitwear manufacturer to enhance its credit and collection functions.
Help Manufacturer Prepare for Yearend
Reviewed key balance sheet accounts and identifying adjustments to help an athletic wear manufacturer prepare for yearend.
Reconciled Intercompany Accounts and Identify Adjustments
Reconciled the intercompany accounts of a knitting company acquired by an apparel manufacturer, identifying adjustments affecting inventory and other accounts.
Designed Lotus Notes Databases
Designed Lotus Notes databases for an industrial coatings manufacturer, allowing better access to product, safety, and pricing information without compromising systems security.
Reducing Daytime Network Traffic
Enhanced a work-in-process accounting system of a fashion apparel company to allow for unattended nightly batch processing, reducing daytime network traffic.
Refined Procedures to Accurately Record Management Information
Refined procedures to allow a healthcare related company to accurately record and report management information.
Reviewed and Document Processes of Accounts Receivable Department
Reviewed and documented the processes and activities of the accounts receivable department of a sheer hosiery manufacturer to prepare for an imaging and workflow systems project.
Future projects we are planning include...
Product Costing Procedures Review
Review the product costing procedures of a hosiery manufacturer, to simplify cost sheet development and improve reporting of controllable costs.
Inventory Tracking System
Review the inventory tracking system of a sock manufacturer, to improve the accuracy of production and fallout reporting.
Management Report Development
Develop management reports for the receivables function of a knitwear company, to identify accounts and processes requiring special attention.
Implement Customer Access to Lotus Notes Database
Implement customer access to the Lotus Notes databases of an industrial coatings manufacturer, improving their access to information and reducing time spent answering routine questions.
Network-Based System Development
Develop a network-based system to accept materials usage transactions from an AS/400 and prepare accounting entries for actual and standard usage, improving inventory accounting timeliness and accuracy.