November 2012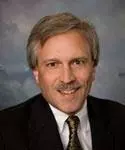 In Part 1 of this two-part e-Newsletter, I shared a number of factors – adapted from Susan Battle's "Coaching Readiness Checklist" in her fine book, Coached to Lead – which, to me, indicates a "Best Client." To recap, the Best Client can say all of the following with complete honesty:
"I have a strong desire to improve my business now."
"I have some idea of my business improvement goals."
"I can identify benefits to achieving these goals."
"I am open to new ways of doing things."
"I can be honest with myself."
"I am open to feedback, even when it is mixed or negative."
"I can be patient when I know the payoff is worth it."
"I have time – or can make time - in my schedule for this project."
"I typically follow through on commitments and assignments."
In Part 1, I explained the first five items – now, let's look at the reasons behind the rest.
6. "I am open to feedback, even when it is mixed or negative." I believe this is THE MOST important quality of a great client. It takes a lot of courage and character for a manager or executive to invite us to help her improve her department's performance. Such managers have a healthy self-confidence, and they can take feedback without taking it personally. Part of the reason we're hired is our third-party objectivity – which helps keep personalities out of the mix – and our ability to tell the truth in a respectful manner.
7. "I can be patient when I know the payoff is worth it." Over our 23 years in business, we've had some clients who want things now, Now, NOW! Client impatience with us can cause inefficiencies when we ramp up to meet an unrealistic deadline. Impatience with their staff using our work – technology-based process improvements – means they could gloss over or eliminate training (whether classroom, self-study, or "on the job) to use the system and thus NEVER get over their "learning curve."
8. "I have time – or can make time – in my schedule for this project." Nothing is more frustrating to client staff or to us than to have a decision-maker arrange to bring us in, and then fail to provide guidance, attend meetings, and perform other tasks required to bring the project to completion.
9. "I typically follow through on commitments and assignments." All our folks do their best to deliver to clients (including their colleagues in the firm), and will do their best to keep the client informed, to honor our commitments, and – if a commitment needs to be changed – to communicate the reason and develop new commitments. We need and expect our clients to do the same. Our projects almost always involve a client team of two or more people – having a client team member fail to meet an important deadline, pass along key information, or deliver accurate data can quickly cost the project several days or more of progress on the timeline.
There you have it – our best clients have ...
A want which can drive one or more project goals, and which yield business benefits once implemented ...
An environment open to change and receptive to feedback ...
People who are honest with themselves and us, who can be patient as the project progresses, who make time for what is important, and who follow through on commitments and assignments.
Our goal is to do business with companies we believe can partner with us to yield a successful project. Fortunately, our more than 175 distinct clients during our 23 years in business have overwhelmingly met these criteria, and we have really enjoyed working with them!
Underlying all the factors listed above is an element of humility. Good companies are typically led by self-confident inpiduals who know they do not have all the answers, and who recognize their own constraints of staff time or experience. Someone who is cocky or a know-it-all? I'll pass on that opportunity, thank you very much – they will never be satisfied, no matter how good a job we do.
Perhaps you're wondering, who is our best client? Sorry to disappoint you – I don't think in terms of specific companies or organizations. Rather, I think in terms of these 9 "Best Client" factors, which I summarize as a good company always looking for ways to become better – that's our best client.

Todd L. Herman
---
Client Project Update:
I am pleased to provide you with an update on our client projects. Projects we have completed over this period are...
Improving Work Center Loading and Job Scheduling
Assisted our client specifying and developing custom reports to enhance job and work center visibility, helping this ETO (Engineered To Order) manufacturer better use it's new ERP system to schedule and manage work centers at or near capacity.
Designing a New Operations Reporting System
Worked with this growing restaurant chain to review their existing processes and reports, and envision how to handle current and future processes with their vendors, helping our client plan how to better collect daily operating information and report key performance metrics.
Maintain High-Reliability Messaging and Applications
Researched and resolved various issues caused by Apple's updates to its iOS and OSX 10.8 operating systems, maintaining the high uptime expected by our client's users for e-mail and other applications on the IBM Domino platform.
Developing Business System to Support Unique Business Model
Continued the development of a custom application for this sourcing and logistics company, helping our fast-growing client better manage their quoting, sourcing, vendors, and customer projects across twelve time zones.
Analyzing Problem Accounts for Root Causes
Worked with our client to identify and retrieve relevant information - including unbilled items, problem receivables, in-process claims, and resolved claims - to assess a large number of potential root causes, slowing down incoming cash, helping pinpoint issues and devising ways to address them.
Extend Operations and Financial Dashboard
Extended this client's data warehouse and related dashboard by incorporating properties under development and capital projects at existing properties, providing client personnel with a more global view of the entire business cycle.
Manage Vendor and System Selection Process
Completed defining the system requirements for this Engineered To Order (ETO) client, developed a demonstration script highlighting our client's unique requirements for all vendors to follow, and evaluated vendors' replies to Requests For Information (RFI), guiding our client through a selection process based on identified business requirements.
Future projects we are planning include...
Enhance Scheduling and Closing of Jobs
Research and resolve issues in the ERP system causing completed jobs not to be fully closed out for Operations and Accounting, helping our client improve the integrity of their ERP system.
Replacing an Outdated Operations Reporting System
Continue to design the databases, processes, forms, and reports for a new operations system, and begin to oversee the application development to implement these, helping a growing restaurant chain implement a new system to collect and report key metrics on a daily basis.
Address Messaging Systems Migration Issues
Work with our startup client to help flush out and resolve numerous issues in their planned quoting, vendor management, order processing, and shipping processes, helping this fast-moving sourcing and logistics company quickly define and implement new processes, and embed these in a custom application.
Manage Review and Triage of Reporting Requirements
Work with this furniture company to manage the assessment of over 250 reports identified by end users to support two different business models, helping meet a tight implementation timeframe for a new ERP system.
Analyzing Problem Accounts for Root Causes
Redesign and implement revised workflow processes to enlist the support of over 1000 personnel in this large-scale project to resolve numerous issues across multiple processes, and monitor progress on this project, helping our client quickly deploy personnel to unclog stalled orders, billings, and rejected billings totaling several million dollars.