How Albert Einstein's "thought experiments" can help you with clients.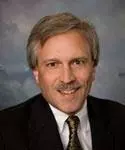 Do you remember a high school science teacher using the phrase "thought experiments"? If so, that teacher was probably describing Albert Einstein's technique to understand what happens to matter as it travels faster and closer to that famous limit, the speed of light – a technique that helped him formulate two radical advances in physics. Thought experiments can also be applied to business situations. Two examples help illustrate this.
Thought Experiments
First, we helped a client explore the implications – and cost – of complexity in their operations by taking simplicity to the limit. The thought experiment of this manufacturer was this:
What would our business look like if we produced only our basic product, in only one color, and packaged only a single way?
What are the implications of this on our plant operations, planning, scheduling, marketing, selling, costing, accounting, and so on?
How would these implications flow through and affect the financial statements?
Using concepts from process-based accounting, we helped our client prepare a set of pro-forma financial statements for this thought experiment – the difference between these and the actual financial statements reflected a huge "cost of complexity," spurring the client to act to reduce their business complexity.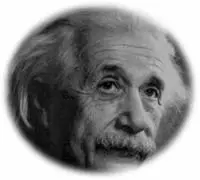 A second example – Tom Austin and Betsy Burton of Gartner, an information technology consultancy, included a thought experiment in a presentation entitled "Power of the People: The High Performance Workplace."Their thought experiment focused on the limits of systems automation and integration. Assume that Information Systems gets all the people and finances needed to automate all possible processes and to integrate all existing systems. Once complete, would the company still need any people? Their answer, and the answer of those they surveyed – Yes, because people do unique things that cannot be captured in a computer system, such as discovering opportunities, innovating, teaming together, and leading each other. For these unique tasks, businesses should focus on augmenting them – that is, using technology to improve the performance of people who handle multiple complex projects simultaneously.
In the first example, our experience helped our client address their thought experiment on complexity and the limit of simplicity. Process-based accounting was used to quantify and evaluate the relation of people, processes, and technology in terms of cost, cycle time, and quality – and then model implications of changes in the underlying assumptions.
In the second example, our client experience attests to the limits of automation and integration. Furthermore, our experience with workflow systems and portal-based collaborative tools shows that companies benefit by investing in these types of enabling technologies to address the changing nature of work, and to augment their most valuable asset – their people.
Concretely exploring the limits of an issue through thought experiments can help you reach profound insights not typically linked to brainstorming and similar techniques. Have you been looking for ways to take your business "to the limit"? Do you even know what "the limit" might be? Are you ready to conduct some thought experiments?
Sincerely,

Todd L. Herman
---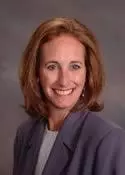 Carol W. Dalgarn recently joined the firm as Director of Marketing, bringing over 15 years of experience in marketing and strategy to the firm. Carol's varied background also allows her to join with our other consultants in helping our clients find a better way.
---
Client Project Update:
I am pleased to provide you with an update on our client projects. Projects we have completed over this period are...
Combined Data Analysis and Geographic Mapping Techniques
Combined data analysis and geographic mapping techniques for this medical services company, helping to identify optimal locations for new facilities and evaluating the effectiveness of existing locations, based on market and business data.
Analyzed Costs Incorrectly Classified and Reported
Analyzed and summarized situations where the costs of offshore operations were incorrectly classified in reports to US Customs, helping this apparel company to quickly report and settle the discrepancy without penalty.
Developed an Application to Push Data to BlackBerry Devices
Developed an application to draw contact information for tenants and properties from the main business system and automatically push this to BlackBerry handheld devices, allowing leasing representatives of this property management company to better serve their tenants.
Modified an Existing Purchase Order System
Modified an existing Purchase Order system to allow review and approval of purchase requisitions from both web browsers and BlackBerry devices, enabling managers and executives to conveniently address these requests during their frequent travels.
Reviewed Ledger Accounts That Were Not Aligned With ERP Systems
Reviewed several ledger accounts that were not aligned with the underlying ERP system for this university, identifying the nature of reconciling items and devising techniques to detect interface problems.
Installed IBM Workplace Services Express Portal
Installed, configured, and deployed IBM Workplace Services Express portal and collaboration for a professional services firm, allowing all levels of client personnel to setup and maintain Team Spaces for various internal projects, centralizing data storage and improving information sharing.
Future projects we are planning include...
System Integration Experience
Provide systems integration experience and project management skills to this mutual insurance company, allowing our client to integrate their new industry specific business system with their existing financial system, to provide daily transaction interfaces for enhanced management analysis.
Lotus Notes Performance Appraisal System
Enhance the Lotus Notes performance appraisal system of this pharmaceuticals firm, allowing performance plans and reviews to be conducted multiple times and on staggered schedules during the year.
Reporting on System Control Environment
Review the various systems of this financial services company, evaluating and reporting on the overall systems control environment, and the integrity, availability, security, and maintainability of the major systems in use.
Post Implementation Review
Conduct a post-implementation review of a new accounts payable system's processes and transactions, recommending and implementing changes to reduce complexity and simplify financial analysis.
Advanced Spreadsheet Techniques
Train the professional personnel of this investment management firm on advanced spreadsheet techniques, improving the efficiency of preparing client analyses and enhancing the integrity and reusability of the spreadsheet.