Learn why email is a technological tool you need in your toolbelt.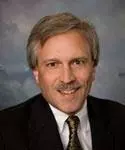 A friend – whom I respect for his ability to pick the right approach to solving a problem – keeps this sign on his desk:
When you have a hammer in your hand, everything looks like a nail.

Using the Right Technology Tools
Choosing the right tool makes all the difference to a craftsman – and to a business person. Today's "hammer in everyone's hand" is e-mail. E-mail is a wonderful tool – easy to use, universally available, and inexpensive. Yet, users of e-mail frequently have not apprenticed under someone with a broad knowledge of available tools. Thus, users apply e-mail to situations where it is not the best type of tool:
E-mail is unstructured – There is no predefined or enforced process. Only the author determines when a request or reply is complete.
E-mail is undirected – There are no limitations on initiating a process. The author can trigger (innocently or not) a process outside established channels and controls.
E-mail is uncategorized – Key information on projects, sales plans, and the like can be contained within either the text of the e-mail or any attachments. This allows the author and recipients to determine how and where it is to be filed, deleted, or otherwise managed.
E-mail is not necessarily secure – Most e-mail systems are secure as long as the content stays within the system, but this security is not extended to e-mail sent across the Internet.
E-mail eliminates visibility – Unless a person has been a recipient of all the e-mail on a particular topic, the accumulated comments on the topic are stored across multiple in-boxes. This is especially troubling if a process as complex and important as product development is managed by e-mail.
So, what other tools should e-mail apprentices understand?
Instant Messaging – While e-mail is fast, IM is immediate, allowing you to securely determine someone's availability to join a conference call or a sales presentation.
Web Conferencing – An expanded version of IM, web conferencing allows for secure sharing of screens, whiteboards, applications, voice, and even video over an intranet or the Internet.
Team Rooms – A team room based on Internet standards permits associates to securely store and retrieve project, campaign, and event details, permitting visibility to authorized persons and storing all relevant information.
Workflow Applications – A workflow application has similar functionality to a team room, but adds more structure to the process. Thus, a team room is appropriate for ad hoc projects among a small group, but a workflow application is well-suited for structured projects involving a larger group.
Portals – A portal provides a way to present users, via a web browser, their relevant tools.
Using the right tool not only frees up e-mail for its intended purpose – notifying you about a situation that needs your attention – but organizes your company's knowledge, enforces processes when appropriate, and ensures security of corporate information. Such tools are now inexpensive to acquire, implement, and maintain, allowing you to manage processes and generate return on investment.

Todd L. Herman
---
Client Project Update:
I am pleased to provide you with an update on our client projects. Projects we have completed over this period are...
Designed a Transaction Accounting and Documentation System
Designed a transaction accounting and documentation system to properly handle offshore transactions with a related company, ensuring correct treatment of complex intercompany transactions.
Implemented a Web-based Team Room
Implemented a web-based team room for a major university, improving coordination of geographically separate project partners working jointly to upgrade a web-based budgeting application.
Extended a Product Development Workflow Application
Extended a product development workflow application by providing a web-based query tool for the data, allowing users to obtain a product catalog from the existing data.
Launched a Business Systems Selection Project
Launched a business systems selection project for a distribution company, identifying and quantifying benefits using a gain potential analysis, and coordinating this project across four locations using a web-based team room.
Provided a CRM Application
Provided a CRM application to record sales call outcomes for a large sales organization, eliminating the need for manual weekly reports to be compiled, and automatically triggering follow-up activities, including literature fulfillment from a remote third-party fulfillment service.
Implemented Software for Web Conferencing
Implemented software and developed guidelines for effectively utilizing web conferencing and instant messaging for a professional services firm, resulting in lower travel costs and greater staff productivity.
Provided Post-implementation Services
Provided post-implementation services to optimize a human resources software application for an apparel company, helping to achieve the desired benefits.
Evaluated the Major tasks and Plan for Efficient Staff Expansion
Evaluated the major Information Systems, Accounting, and Human Resource tasks of a property development and management company, providing a plan for efficient staff expansion.
Revised Month-end Accounting and Reporting Activities
Revised month-end accounting and reporting activities, achieving a 33% reduction in the timeline for these tasks.
Future projects we are planning include...
Secure Performance Appraisal Tracking Database
Develop and implement a secure performance appraisal tracking database for a pharmaceutical company, using e-mail notifications of required tasks with links to source documents, eliminating appraisals circulating through e-mail.
Sales Force Automation & Quoting Implementation
Implement a sales force automation (SFA) and quoting tool, helping a distribution company reduce time and errors in the quote generating process, resulting in increased sales productivity.
Total Cost of Ownership Analysis
Prepare a total cost of ownership analysis and validate a software selection process for a regional distributor, helping to reduce project risk and maximize the project ROI.
Assist with Hiring & Training
Assist in the hiring and training of additional staff for a property development and management company, helping effectively support continued growth.