February 2007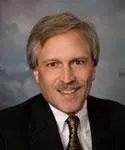 It's remarkable how two seemingly unrelated events suddenly reveal their connections to you.
First, within the past 2 months, we have begun several engagements where we are helping business owners and managers evaluate their systems – that is, their overall combination of people, process, and technology, taken together (PPT-T), to yield improved business results.
Second, I came upon the phrase that headlines this article in the book Change the Way You See Everything by Kathryn D. Cramer and Hank Wasiak. I liked the equation and somehow knew it applied to our work – but did not immediately see the connection.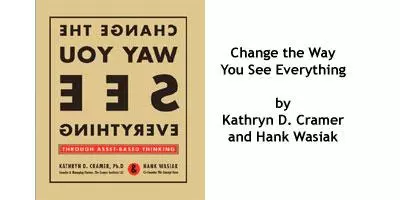 Then, a week or two later, these events connected themselves in my mind. Our clients actively work in their business – so much so that they frequently have neither the time nor objectivity to work on their business. And yet, they recognize the need to do just that – to work on their business to improve its performance. They need to evaluate the efficiency and effectiveness of their processes, to review their technology investments, and to integrate disparate systems. Each client knew how important this was to their business and that's why they retained us.
You may say, "Todd, what's so interesting or noteworthy about that? Aren't you in business to help your clients do these things?" Yes, we are – but the "ah-ha" realization was how our work satisfies the "focus + distance = clarity" equation.
Because we do not work in the daily routine of our clients, we are able to focus our full attention on an issue – which enables us to view ideas through the lens of our 17+ years of experience with many companies in a variety of industries.
Because we are not part of the day-to-day detailed operations of our clients, we are able to approach the work from a distance – to see an issue first as if through a telescope, and then zoom in to the points of relevance and interest.
This combination of focus and distance allows us to help our clients gain clarity on issues that they face. We find that our ability to pose targeted and objective questions ensures that the client's real needs are uncovered and understood – from that point, it's amazing how many issues can be quickly addressed, once the power of clear, concentrated thinking is engaged. As the executive director of one new client recently told me, "Todd, you're the first person who came into my organization, quickly assessed and triaged our issues, clearly explained them to me, and then began making the necessary improvements. Thank you!" My focus on and distance from those issues allowed me to give this executive director the clarity she needed to better manage her organization.
Clarity is one benefit our clients realize from our services – and they see this clarity not only in our work, but also in the way we describe how we plan to meet their needs prior to beginning a project, in terms of their people, processes, and technology. The way we view and describe the overall combination of people, process, and technology, taken together (PPT-T) has clearly resonated with our clients – we have articulated something that is both intuitive yet elusive. Intuitive, because everyone knows – perhaps unconsciously – that the only way to get business results is through effectively combining PPT-T. Elusive, because complex linkages must exist among the PPT-T elements for everything to work in harmony. These clients know that the same clarity we show in describing PPT-T will be brought into their business to improve its performance.
And isn't that what it all comes down to? Helping people, process, and technology work together to improve every aspect of a business. It's why I love what I do – combining focus and distance to bring our clients clarity.
Sincerely,

Todd L. Herman
---
Client Project Update:
I am pleased to provide you with an update on our client projects. Projects we have completed over this period are...
Systems Integrations
Completed the development and rollout of this application -integrating an industry-specific business system and a financial accounting system for this insurance company -providing accounting integrity and enhanced management analysis.
Assessing Systems Needs
Assessed the systems needs for this fast-growing provider of education services and products, defining requirements related to base functionality and bringing outsourced functions in-house while identifying candidate software packages to meet these requirements.
Resolving Processing Issues
Assisted this client in reviewing the causes of several differences between the subsidiary and general ledgers, identifying and resolving underlying processing and recording errors.
Extending OneWorld
Provided application development support for JD Edwards OneWorld, providing this furniture client the support needed to wrap-up report writing and customizations following their recent system upgrade.
SQL Server 2005 Integration Services
Automated manual data summarization and reporting procedures, freeing limited time of Information Systems personnel to address more pressing business issues.
Define and Test FileNet Customizations
Tested the vendor-delivered functionality of document retrieval against defined requirements, ensuring that archived value statement and commercial invoice information on a FileNet system can be appropriately accessed.
Post-Implementation Management
Addressed post-implementation issues on a systems enhancement project for this construction-related company, working with client and vendor personnel to assess priorities of issues, identify short-term workarounds, and define the necessary software fixes.
Future projects we are planning include...
System Selection
Review the major processes and multiple systems for this distributor and installer of electronic products, defining requirements for a new business system and identifying candidate systems to meet an aggressive implementation goal.
Knowledge Management
Assess the knowledge management requirements for this processor of specialty crops, identifying options to easily and securely share key information.
Executive Reporting
Develop management analyses and reports from the detailed transaction database, providing executives of this insurance company the ability to monitor and measure progress toward key business objectives.
Daylight Saving Time & System Fixes
Help several clients plan for and address the systems implications of the changed definition of Daylight Saving Time (DST), minimizing disruptions to operations.
Systems & Process Clean-Up
Provide direction and project management for the cleanup of the business and financial systems, and related processes of this national organization, permitting management and the Board of Directors to better manage the business.
Web-enable Notes Databases
Web-enable an internally developed Help Desk Notes application for this company, allowing users to retrieve, update, and close support tickets from a web browser.
Infinium Report Writing
Develop reports for the Infinium financial suite, allowing this company to quickly integrate a newly purchased company.
Integrating Fax over IP
Integrate the Xmedius Fax over IP (FoIP) server into this Domino environment, allowing our client to incorporate this cost-effective fax technology into their systems infrastructure.