February 2009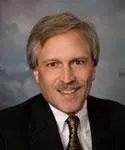 In December 2008, I attended a workshop where I heard the following quote from one of my favorite authors, John C. Maxwell – "People are your only appreciable assets." Two insights came from this:
Unlike other "assets" of an organization, People's value to an organization increases with their experience.
Also unlike other "assets" of an organization, People's cost is not recorded on a Balance Sheet.
Cost and Value of People to Your Organization
Think about it – how can you determine the cost and value of People to your organization? Let's make it simple – consider a single employee, whose compensation and benefits total $40,000 per year. The Income Statement would reflect $40,000 expense for this single employee for one year. This position – whether or not held by a specific employee – has an ongoing cost. What is the total cost of this ongoing expense?
One way to look at this ongoing expense is to say it is equivalent to having an $800,000 loan with a 5% interest rate on the Balance Sheet. If this is an "interest only" loan, this means $40,000 interest annually – forever. Big numbers. And a well-managed business would never enter into such a loan, without having a plan to pay off the principal.
People, like any other asset of an organization, have a dual nature:
They consume resources – for example, cash for compensation and benefits.
They produce results.
People, unique among an organization's "assets," have feelings and expectations which have to be met in order for them to be effective – this is "morale."
Producing Results with Fewer Resources
What if you could produce the same – or better – results, while consuming fewer resources? What if you could pay down the principal of that implicit loan, at only pennies on the dollar? That's what smart companies do, through process improvement and technology usage – and that's how we help them. In today's business environment, being smart is tough work:
For a company maintaining staff while cutting pay to avoid layoffs – the same total work remains for the same number of people. Although morale may suffer because of pay cuts, the work per person remains the same.
For a company making layoffs – the same total work remains for a smaller number of people. Increasing the work per person will definitely decrease morale.
For a company both making layoffs and cutting pay – a double whammy for morale.
If pay cuts are unavoidable, a smart decision-maker would use some of the savings to fund process and technology efforts to permanently reduce the work required – this would ameliorate some of the sting of pay cuts. Likewise, if layoffs are unavoidable, similar efforts to reduce work would help reduce the workload per remaining person.
Permanently Remove an $800,000 Loan
Such funding is best viewed as an investment which permanently reduces the required work and thus the workforce – in essence, this is paying down the $800,000 loan balance. If more or better results can be produced with a smaller workforce, the company has permanently reduced its cost structure. Taking $40,000 off the Income Statement – forever – is the same as permanently removing an $800,000 interest-only loan from the Balance Sheet. And this funding has a high Return On Investment – the one-time funding investment is typically less than the annual cost of the person, coupled with ongoing benefits:
If revenue is growing, then additional work can be handled without adding a person – and that's an ongoing avoided cost.
If revenue is stable or shrinking, then the work can be easily managed with fewer persons – and that's an ongoing cost savings.
A client in the commercial construction industry provides a good example of a smart process and technology investment. A few years ago, this steel fabricator invested in custom application design and development to wrap software around its processes, helping eliminate or automate non-value-added activities. Having analyzed and permanently improved its cost structure, our client knows its activities and cost drivers, can confidently execute its processes under high or low demand, and can choose an agile and rational response in an industry where competitors are making uneconomic decisions.
While companies have looked outside themselves to provide capital, such markets are now largely frozen. What can you do? Look internally for capital. Finding another source of capital may be closer than you think.
Sincerely,

Todd L. Herman
---
Client Project Update:
I am pleased to provide you with an update on our client projects. Projects we have completed over this period are...
SQL Integration for Faster Data Analysis
Developed SQL Server integration and analysis routines to perform repetitive complex matching and analysis techniques, improving overall analysis efficiency and effectiveness by reducing manual effort.
ERP Cost Review
Reviewed implementation and other costs associated with two ERP packages for a not-for-profit agency, ensuring comparability of costs and reasonableness of planned work, thereby helping the Board make a better decision on this large investment.
Integrating Systems for Transaction Integrity
Deployed the final modules of a complex integration application for this insurance company, automating journal entries to satisfy auditor requirements and to enforce integrity in financial and statutory accounting and in management reporting.
Assessing Service Quality
Designed, developed, and launched a Lotus Domino web-based client service questionnaire for this professional services firm, helping the firm receive valuable client feedback quickly and easily.
Enhanced Quote-to-Order Process
Expanded the capabilities of this custom Lotus Notes application to more tightly link the processes of outside sales reps and their inside counterparts, increasing the visibility and accessibility of quoted prices, inventory availability, customer purchasing history, and account profitability, thereby enhancing collaboration in the overall quote-to-order process and enabling more consistent quoting and pricing between sales reps and locations.
Chart of Accounts Restructuring
Planned the design and implementation for the chart of accounts restructuring for the foundation of an international industry association, developing a structure robust enough to handle the allocation of pooled investments among various funds, yet practical to use for routine transactions.
System Modifications for Offshore Plant
Completed the design and testing of necessary modifications to the business and integration system for a new offshore plant, and worked with client personnel to move these changes into production and to provide quick issue resolution, enabling this manufacturer to meet an aggressive timeline to complete this business-critical project.
Future projects we are planning include...
Manage Implementation of an ERP System
Provide systems knowledge and project management to help this client implement an ERP system, allowing key users to focus on performing implementation tasks, and helping ensure the implementation tasks are accomplished accurately and completely.
Metrics & Dashboard
Help this medical services company devise a series of metrics to track progress in reducing the occurrence of denied or rejected claims, and in working existing denied or rejected claims, and then implement these metrics via an intranet dashboard, defining steps and focusing attention on actions to improve accounts receivable aging.
Process & Technology Guidance
Provide high-level financial and accounting guidance to this international industry association, cementing the process and technology gains already achieved by translating ideas into repeatable, easy-to-follow daily and monthly processes.
Quoting System Rollout
Train employees and rollout this Lotus Notes-based collaborative quoting system, ensuring the inside and outside sales force quickly implement and use process and technology improvements.
Customize Lotus Quickr
Work with this fast-growing company to define and develop uses of Lotus Quickr, helping quickly tailor and deploy this robust collaboration solution, enabling a wide variety of personnel to share ideas and take actions as they bring a large, complex product to market.
Automate Transactions & Reporting
Implement various automated accounting transactions and related management reports, equipping this insurance company with management information to better assess and manage the risks and profitability of its various lines of business
Develop New Management Reports
Map the existing chart of accounts into the redesigned chart, develop new management reports, and plan and conduct test runs with the system vendor for the account conversion for the foundation of this international industry association, working towards a quick and uneventful migration to the new chart.