Quarterly Update – 1999 Qtr 1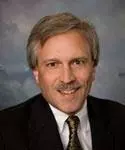 A features chart for e-mail software typically touts acronyms such as:
| | | |
| --- | --- | --- |
| POP3 | TCP/IP | IMAP4 |
| SMTP | MIME | SSL |
But here is another acronym to consider:
ROI – Return on Investment, defined as:

Revenue Increase or Cost Savings

Investment Cost
You might say, "E-mail can't have ROI – there's no quantifiable return on electronic mail." True enough – today, electronic mail is equivalent to a phone system, and it would be hard to quantify the return on either.
The trick to answering the question of ROI on e-mail is to recognize that e-mail is only a single technology, but that groupware reflects the business use of several technologies. Lotus Notes is not only the market leading e-mail package, but – unlike other packages that only do messaging, calendaring, and scheduling – it lets you build a foundation for current and future business processes, at an investment cost comparable to basic e-mail packages.
ROI comes not from technology, but from the correct application of technology to business. Business use of technology involves doing business processes better, cheaper, or faster. To use technology in this way requires more than simple e-mail – it requires features like:
Replication to automatically distribute changed information.
Database capabilities to store, retrieve, and search information.
Tools to build forms and user interfaces.
Actions that are scheduled or event-triggered.
E-mail notification of new or changed items.
Connections to other databases and systems.
Lotus Notes provides all of these capabilities in one integrated solution – something that no other product can currently claim. Some examples of how we used Lotus Notes to help our clients increase revenue or save costs through improved processes include:
Better – A commercial contractor created a new line of business – that of collaboratively managing the pre-construction tasks of large projects with its major customers – based on the unique capabilities of Notes.
Cheaper – A paper products company distributes and searches product information electronically, saving up to $96,000 a year in hardcopy printing and distribution costs, compared to the project cost of $10,000.
Faster – A real estate manager requisitions, routes, reviews, and approves purchase requests in less than a day, versus several days under their previous system. Quicker reviews lead to better cost controls, especially on items such as advertising.
Does your e-mail provide ROI? If not, perhaps you should consider Lotus Notes.
One additional way in which we help our clients improve their ROI is by our reasonable billing rates – although we perform services comparable to those of large consulting firms, our rates reflect those of a local firm. Please call to find out more.
Very truly yours,

Todd L. Herman
Find out what the ROI of Doing Nothing is, here.
---
Client Project Update:
I am pleased to provide you with an update on our client projects. Projects we have completed over this period are...
Developed Cost Allocation and Reporting Model Using Metify
Developed an activity-based cost allocation and reporting model using Metify for an insurance company, allowing activities and costs reported under cost reimbursement contracts to be more accurately and timely reported.
Implemented Payroll and Human Resource Modules
Continued implementing the Payroll and Human Resources modules for a health insurer, assisting the client with interface design, data conversion, process changes, and user training.
Identified and Resolved Cost Accounting Issues
Identified and resolved cost accounting issues in the implementation of an ERP package for a sock manufacturer, allowing the client to address these issues quickly and adhere to a tight implementation deadline.
Developed Queries to Screen the Cost Sheets
Developed queries to screen the cost sheets and bill of materials of an apparel company for various errors, improving the accuracy of the cost sheets and the accounting records.
Redesigned Chart of Accounts
Redesigned the chart of accounts and key reports for a hosiery company, permitting more flexible and consistent reporting.
Converted Vendor Information From Outdated Database to Lotus Notes
Converted vendor information for a paper distributor from an outdated database to Lotus Notes, allowing easier updating, sharing, and searching of vendors and products.
Future projects we are planning include...
Payroll & Human Resources Module
Continue implementing the Payroll and Human Resources modules for an insurance company, assisting the client with reporting, data conversion, and process changes.
Review Invoice & Receivables Practices and Systems
Review invoicing and receivables practices and systems for a sportswear company, determining the source of different sales terms on each system and proposing a realistic Days Sales Outstanding target.
Review Pricing Policies
Review pricing policies for an athletic apparel company, recommending changes to simplify pricing and maintaining profitability for special processing.
Develop Reports
Develop reports for the redesigned chart of accounts for a hosiery company, eliminating several manual monthly reports.
Cost Development & Cost Accounting
Define procedures to implement standard cost development and cost accounting for a packaging products manufacturer, improving information for pricing and other decisions.
Streamline Product Development Process
Streamline the product development process for a sock company and implement the revised process in Lotus Notes, reducing the cycle time to develop a new product.
Value Statement Calculations
Define the procedures necessary to calculate value statements from standard cost and sourcing information, allowing this sock manufacturer to more efficiently handle offshore reporting requirements.