Is there a way to cut costs and reduce cycle time? Find out.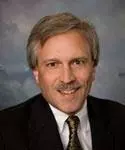 Several persons asked about the following quote in the previous quarterly report:
Increasingly, cost and quality are viewed as residuals or outcomes of competing on the basis of time and flexibility.
Answering two questions will prove this statement.
"Is it possible to cut costs without reducing cycle time?"
Short-Term Cost Reductions
If you restrict "costs" to "accounting costs," short-term cost reductions are possible without reducing cycle time. For example, if a company downsizes without changing the work being performed, the same amount of work remains for a smaller, less costly workforce. "Economic costs" of disgruntled employees and increased turnover can then lead to "accounting costs" of more returns from dissatisifed customers and increased hiring costs. Thus, costs are not really reduced by downsizing, unless improvements in the efficiency, effectiveness, or economy of the affected actitivies are made.
How to Achieve Cost Improvements
The only ways to achieve these improvements are to restructure activities or reduce their frequency. "Activities" typically do not include – but should – two "inactivities," transportation and waiting. Most of the total process cycle time consists of moving documents or products from place to place, or of waiting for another activity to be finished. Transportation or waiting costs include the capital tied up in the affected physical or human resources. Thus, I have not found a situation where costs were truly reduced without also reducing cycle time.
"Is it possible to improve quality without reducing cycle time?"
In Quality is Free, Philip Crosby defines quality as "conformance to expectations." Internal or external customers set expectations. To improve quality, you must improve communication, collaboration, and coordination. Weaknesses in one or more of these factors results in rework, a quality failure that lengthens expected cycle time. Conversely, improving these factors will simultaneously reduce cycle time and improve quality. Thus, I have not found a situation where quality was improved without also reducing cycle time.
Workflow Automation Clients See Success
Answering these two questions has shown that to do a task better and cheaper, it suffices to perform it more quickly. Workflow automation is a technology that ensures people work well together by defining expected tasks and performance times, and monitoring actual performance against expectations.
All of our workflow automation clients have reported significant cycle time reductions – for example, slashing new product development time by over 50%, reducing the capital expenditure request cycle by 30%, and cutting time out of typical human resources requests. Read more on workflow automation
Fast cycle time – as quantified and tracked through workflow automation – contributes to better performance across the board. If you have not yet implemented workflow automation, then you are missing out on quality improvements and cost reductions.

Todd L. Herman
---
Client Project Update:
I am pleased to provide you with an update on our client projects. Projects we have completed over this period are...
Performed a Process and Technology Review
Performed a process and technology review for a distributor, evaluating the current information systems infrastructure to determine a feasible software solution for long-term company strategies.
Implemented Workflow Automation
Implemented workflow automation in the product development cycle for a distributor, reducing overall cycle duration, improving collaboration, and supporting plans to double product introductions to 2,000 per year.
Reviewed and Reconciled Inventory Discrepancies
Reviewed and reconciled inventory discrepancies for an apparel manufacturer, identifying and correcting several causes of inventory shrink.
Reviewed Work-in-Process Inventory Workflow Processes
Reviewed work-in-process inventory workflow processes for an apparel manufacturer, recommending short-term and long-term solutions for process, accounting, and information system improvements.
Developed an Invoice Archive Database
Developed an invoice archive database for a distributor, eliminating the recurring monthly cost of current archival methods, enabling superior search and drill-down capabilities, and improving sharing of information.
Future projects we are planning include...
Assist in System Selection
Assist in a system selection process for a distributor, identifying and screening software vendors, participating in demonstrations, and helping negotiate prices.
Perform an Operations Audit
Perform an operations audit of a manufacturer's Offshore Operations department, reviewing and documenting procedures and document flow, and recommending process improvements.
Resolve Data Conversion Issues
Continue to resolve data conversion issues from a new system implementation and to review key financial processes, improving financial statement accuracy and timeliness, and streamlining processes for a university.
Implement Workflow Automation
Implement workflow automation for common business forms for a government agency, reducing overall process duration, improving communication, and enhancing process management and policies.
Archive Text-Based Reports
Archive several text-based green bar printed computer reports, improving the security, accessibility, and sharing of information, while eliminating the recurring monthly cost of current archival methods.