Quarterly Update – 1995 Qtr 3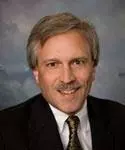 I have recently been asked why I practice as a CPA, since we perform management consulting services exclusively. It is true that I do not need to be a CPA to perform such services. There are, however, several advantages to engaging a CPA for a consulting project.
Professional standards and state statutes must be followed by CPAs when performing management consulting services. These rules protect you by setting standards of performance in the following areas:
Professional Competence.
Due Professional Care.
Planning and Supervision.
Sufficient Relevant Data.
Client Interest.
Understanding with Client.
Communication with Client.
Knowledge of accounting and business practices is tested by the Uniform CPA Examination and is kept current by a mandatory forty hours of continuing professional education each year. Topics of study vary by the CPA's practice specialty. Some recent areas of our study include theory of constraints, current financial topics, and advanced standard costing concepts.
CPAs typically possess strong analytical techniques and an eye for precision – helpful skills in detecting systems processing problems. Furthermore, a CPA should recognize when an audit trail is inadequate, particularly in systems producing significant financial transactions.
Business information needs are expanding beyond the tightly defined double entry accounting logic. Accountants are frequently requested to handle information needs from operations and other sources because of the accountant's roles as impartial scorekeeper and rigorous analyst. We see the accountant's knowledge of information systems increasing in response to these user requests. Indeed, one of the ways we assist you is by bridging the knowledge gap between Accounting and Systems – two groups with different education, work experiences, and functions.
Knowledge of the overall business environment and a company's key processes should help the CPA identify problem areas that otherwise might be overlooked.
Ethical standards are established for taking the Uniform CPA Examination and applying for CPA certification, and are confirmed at each year's renewal.
Thus, the knowledge, skills, and standards embodied in a CPA should allow him to determine how a solution can benefit the overall business, and quantify how a solution will affect the cost, timeliness, or quality of the process.
Thank you for your calls, referrals, introductions and your business – these are the keys to the growth of my practice. We welcome the opportunity to discuss your needs and explore ways that we can help support your company's future success.
Respectfully submitted,

Todd L. Herman
---
Client Project Update:
I am pleased to provide you with an update on our client projects. Projects we have completed over this period are...
Improved the Accuracy of Intercompany Receivable Transactions
Improved the accuracy of intercompany receivable transactions recorded by an apparel manufacturer, by identifying and correcting procedural issues.
Determined and Analyzed Account Profitability Data
Quantified the effect of marginal customers by working with MIS and Finance managers of a knit-wear manufacturer to determine and analyze account profitability data.
Improved the Effectiveness of a Receivables Function
Improved the effectiveness of the Receivables function in an apparel company, by creating reports to better identify accounts and collection processes requiring attention.
Analyzed Financial Performance to Assess Its Profitability
Analyzed the financial performance of the Canadian business of a sportswear company, to assess the profitability of this business.
Enhanced Inventory Accounting Timeliness and Accuracy
Enhanced fabric inventory accounting timeliness and accuracy by developing and implementing a network-based system to accept fabric usage transactions from an AS/400, and prepare accounting entries and management reports.
Outlined the Effects of Proposed Imaging and a Workflow System
Outlined the effects of a proposed imaging and workflow system on the people, processes, and existing systems in the credit and receivables function of a hosiery manufacturer, enabling management to set quantifiable targets for improvement and to address implementation issues.
Future projects we are planning include...
Sales Representative Action Plans
Improve development and follow-up of sales representatives' action plans by helping deploy Lotus Notes databases for a forest products company.
Profitability Analysis
Analyze profitability by class of trade and customer for a knitwear manufacturer, identifying customers and lines of business requiring management attention.
Accounts Receivables Investment Reduction
Reduce accounts receivable investments of a sportswear company by quantifying policy and process issues which increase days sales outstanding beyond management expectations.
Elimination of Redundant Data Collection
Eliminate redundant data collection by Payroll and Industrial Engineering by designing processes and systems to accept incentive production data and calculate payroll costs and labor efficiency.
Track Order Booking Trends
Develop databases and reports to track order booking trends against quarterly sales plans, enabling this apparel designer to identify accounts and territories requiring special attention.