October 2000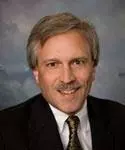 Recent events have caused me to think of time usage as a strategic advantage for a company:
Working on process improvement and workflow automation projects for several clients, and having seen the large cycle time reductions possible.
Reading articles in both management and information systems publications, noting that several authors from different backgrounds claim that a key success factor for any company will be how quickly it can adapt its processes.
In researching this topic, I came across an invaluable booklet, Management Accounting Guideline 22, Becoming a Time-Based Competitor, published by the Society of Management Accountants of Canada. The opening paragraph of this booklet accurately and concisely summarizes these thoughts:
Broadly speaking, an organization competes on the basis of quality, cost, flexibility, and time. These factors are complementary, even symbiotic... When all the leading firms in an industry have achieved a high level of quality, a focus on quality alone cannot keep a company competitive... Increasingly, cost and quality are viewed as residuals or outcomes of competing on the basis of time and flexibility.
The best example I have seen of this consisted of a finance department that aggressively reduced its monthly closing processes through a variety of techniques. Key benefits of reducing its timetable for good first draft financial statements from 4 business days to 1 business day included:
Time and costs devoted to transaction processing have dropped because of integrated manufacturing and financial information.
Management receives more timely service on basic financial information, plus they now receive additional value-added analyses in the 3 business days now available.
Accuracy of key information has improved because of tightly linked processes.
Thus, a project to reduce cycle time did that, but also cut costs, redefined quality, and improved accuracy.
We are currently working with clients on reducing their product development cycle time. Reasons cited by these clients to improve this process include responding to more agile competitors and doubling the number of new products introduced each year. These thoughts are consistent with a McKinsey & Company report (cited in Guideline 22) which "showed that, in a highly competitive industry, shipping a product late results in greater profit erosion than cost or R&D budget overruns to deliver the product on time."
If you do not track items such as cycle time and lead time, you are not competing on time. If you're not competing on time, are you even competitive? Is it time for you to compete?
Sincerely,

Todd L. Herman
---
Client Project Update:
I am pleased to provide you with an update on our client projects. Projects we have completed over this period are...
Assisted in Converting a New Acquisition to Insight Software
Assisted a communications company in converting a new acquisition over to Lawson Insight software, reducing implementation time and providing project management to free client personnel for other tasks.
Developed Human Resource and Capital Expenditure Request Forms
Developed Human Resources and Capital Expenditure request forms on-line, allowing this distributor to complete, route, and approve forms on-line, thereby establishing accountability, eliminating manual paper flow, and ensuring consistency of processing.
Reviewed the Product Development Cycle
Reviewed the product development cycle for a hosiery manufacturer and implemented workflow automation tools, allowing the client to increase accuracy, reduce data entry time, achieve consistent cost calculations, and get products to market more quickly.
Implemented an Automated Product Concept Catalog
Implemented an automated product concept catalog for a distributor, providing visibility and single source storage of all new concepts.
Designed a Sign-in Database for Multi-locations
Designed a sign-in database for a multi-location real estate management company, allowing for easier tracking of employee location and improved sharing of information.
Future projects we are planning include...
Software Solution for Long-Term Strategies
Assist in a process and technology review for a distributor, evaluating current information systems infrastructure to determine a feasible software solution for long-term company strategies.
Reducing Cycle Duration & Improving Collaboration
Implement workflow automation in the product development cycle for a distributor, reducing overall cycle duration, improving collaboration, and supporting plans to double product introductions to 2,000 per year.
Internet-Based Product Catalog
Develop an Internet-based product catalog that interfaces with the product development system, allowing for on-line secure viewing of products by both customers and employees.
Invoice Archive Database
Develop an invoice archive database for a distributor, eliminating the recurring monthly cost of current archival methods, allowing for superior search capabilities and drill down paths, and improving sharing of information.
Quickly & Easily Process and Review Results
Create new management reports and financial statements, helping this hosiery manufacturer to more quickly and easily process and review results of newly consolidated companies.
Improving Financial Statement Accuracy and Timeliness
Resolve data conversion issues from a new system implementation and review key financial processes, improving financial statement accuracy and timeliness, and streamlining processes for a university.