February 2010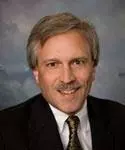 Jenna Miller had been the Controller of Acme Services for several years, and had routinely been closing the monthend books in 7 business days for the last two years. She viewed this as good management on her part, as the best the group had achieved under her predecessor was 8 business days, something he had accomplished only a time or two in his eight year tenure.
Jenna was content with her performance...until she attended a one hour "Lunch 'n Learn" seminar where the speaker talked about the power of process improvement to simultaneously improve quality, cut costs, and reduce cycle time! Jenna could not believe what she heard, so she eagerly approached him after the seminar and pressed whether he had indeed meant you could simultaneously do something better, cheaper, and faster. "Yes," said the speaker, "I truly meant that. Indeed, in my 20+ years of consulting with over 150 businesses in many industries and on a variety of topics, I have never seen a case where this was not true.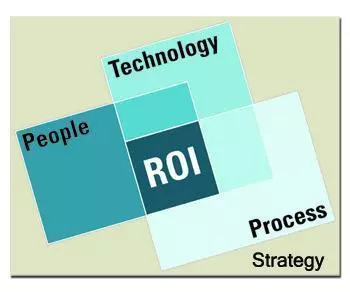 Sometimes, we have been retained to reduce cycle time – and then quality improves and cost drops. Other times, the client wants to error-proof a process – and is pleasantly surprised when things also get done faster and cheaper." Jenna mumbled a "thank you" to the speaker, and walked away in a daze, trying to make sense of what had been called "Buy One, Get Two Free" in the seminar. Read more on aligning people, process, and technology
Later that afternoon, she began thinking about the different types of work she and her staff could undertake, if she were able to take 3 business days out of the closing cycle. Becoming excited, Jenna envisioned how she and her staff could finally have time to work on special projects the Chief Financial Officer had wanted for years! Things like spending more time with department managers to help them better understand and use their financial reports, and doing more "what if" analyses to help with a strategic planning project currently underway.
And then Jenna's excited musings hit reality. She knew she needed to retain the speaker's firm to help her cut her monthend closing cycle – and this would require some money, and probably over the $5,000 threshold requiring her to justify the expenditure on its cost savings. She began thinking back to the seminar, trying to recall how the speaker made the case – "Okay, now what exactly did he say about this? If you want to cut the cost of your process, you do this by taking out errors or human effort. While I don't think we make many mistakes, we certainly have a LOT of cooks in the kitchen during those 7 days. If we could automate some of our work, my staff's efforts would certainly be reduced AND the potential for human error would be eliminated! So, we can cut my staff's efforts, but how is that going to reduce our cost? After all, I don't plan to let go of anyone, once we shorten our closing cycle."
Still perplexed at 6 pm, Jenna decided to call it a day, and headed to the gym and hopped on the treadmill. Skipping her normal ritual of listening to a music playlist while jogging, she just let her mind wander over the events and thoughts from the afternoon. And then it came to her. "I've got it! I know how costs will be saved! We are planning to grow the business significantly over the next several years. And a larger, more complex business means an even harder monthend close, the way we currently do things. So restructuring how we do things now means I will avoid adding staff later. Plus, the nature of my staff dollars changes, from a low-value activity – historical reporting – to high-value activities, such as helping managers and preparing analyses for business cases!" Excited, she hit the stop button on the treadmill, got her laptop out of her car, wrote up the cost-based business rationale for a monthend closing project, and emailed it to the CFO.
A couple days later, the CFO dropped by Jenna's office to say he had approved her request, and complimented her on being able to find the cost benefits of such an apparently intangible project. Jenna said, "Thanks, Boss, I appreciate that! But, it was really easy once I understood the concepts – I realized we could buy the cost savings of the project, and get a better and faster closing cycle as free by-products." Then Jenna encouraged her boss to attend the next one hour "Lunch 'n Learn" seminar to meet the speaker, and understand for himself how to "Buy One, Get Two Free."
Sincerely,

Todd L. Herman
A Challenge to Our Readers to Test Your Knowledge of "Buy One, Get Two Free"!
---
Client Project Update
I am pleased to provide you with an update on our client projects. Projects we have completed over this period are...
System Integration
Integrated several disparate call center and other client service programs into a single application, allowing all processing to share the same underlying framework for work queue management and productivity reporting, reducing maintenance effort and improving management decision-making.
Automating Financial Transactions
Automated the creation of financial transactions from the completed research and resolution of denied or rejected claims, eliminating time-consuming and error-prone manual transactions, and freeing time for research and collection calls.
EDI & XML Translations
Designed and developed the processes and technologies needed to translate EDI documents to XML in order to interface with the business system, and then translating the XML to EDI documents to transmit to the federal government, allowing this client to retain a major contract and process high-volume transactions, while dealing with inconsistent or outdated EDI specifications.
Estimating Software: Testing & Deployment
Conducted final testing and oversaw the deployment and shakedown of a custom estimating application for this supplier to commercial construction contractors, applying technology to quickly and efficiently respond to requests for estimates, while also ensuring accurate pricing calculations for many complex parts and processes, helping management maintain tight control of pricing in an exacting industry.
Automating Receivables Reconciliation
Assisted this property and casualty insurer in automating the reconciliation of agent-due receivables across multiple business systems, reducing time requirements and improving accuracy in this labor-intensive process.
ERP System Rollout
Managed the cutover, resolution of post-implementation issues, and implementation wrap-up of this company's manufacturing facility and distribution center to a new ERP system, minimizing operational disruptions while accommodating the annual audit of physical inventory.
Future projects we are planning include...
Testing EDI Documents
Develop coding requirements to process and scripts to test poorly documented industry-specific EDI specifications, and then extensively test many sets of transactions and resolve problems discovered, helping this client satisfy the time-critical needs of their largest customer.
Integrating Billing Validation Processing
Incorporate the output of a billing data validation program into a call center work management queue, eliminating work by field representatives, consolidating processing of these and other validity checks, and speeding resolution of potential billing problems, all contributing to faster payment.
EDI Processing Automation
Create the SQL Server scripts and triggers to automatically convert EDI documents to XML records, and vice-versa, automating inbound and outbound processing between our client and one of its major customers.
Define Business Requirements for a Data Warehouse Project
Identify the analytics needs of line-of-business users, determine whether information is currently available to satisfy these needs, and incorporate all this into an overall requirements document to guide the design and development of a data warehouse and the selection of a dashboard or similar presentation tool, helping this client implement metrics to track progress toward still-evolving strategic goals, while meeting an aggressive timeframe.
Evaluating Contract & Service Profitability
Develop a data cube to mine for potential revenue enhancement possibilities by analyzing actual reimbursement patterns, net of contractual and other allowances, for services performed, allowing this medical testing services provider to assess the true profitability of its contracts and services, and then to knowledgeably work to enhance profit through contract negotiation and operational improvements.
System Screening for Business Spinoff
Assess the financial systems needs of this spinoff company, screening systems and vendors to ensure key functional and business system integration needs are met, and vendor capabilities and resources are adequate, helping this company meet an aggressive startup schedule.