Quarterly Update – March 1997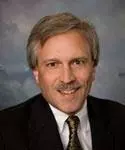 I have recently received many questions about the differences between Lotus Notes and Microsoft Exchange. Frequently, the tone of these questions indicates that the person wants assurance that Exchange is comparable to Notes in depth and breadth of functionality. To show that this is not the case, I have prepared the table below showing the Microsoft products that would be required to equal the functionality of the single Notes product.
I should point out that presenting the products in this fashion is not a fair comparison, since the Microsoft products exist in relative isolation, requiring a Visual Basic programmer – having knowledge of all the products – to cobble together a solution that would still not be as robust as Notes. Notes' out-of-the-box functionality is remarkable, and Lotus is moving ahead rapidly with further developments. Already, Lotus has announced two new releases of Notes for 1997. This is on top of three Notes releases in 1996, culminating with Notes 4.5 and the renamed Domino server.
Company Differences Lead to Unique Products
The differences in these key products embody the differences in their companies. IBM and Lotus seem committed to make it easy for businesses to integrate communications, collaboration, and commerce in a single, multi-platform, client/server product. Microsoft develops products that are technically sound individually, but demonstrates a surprising lack of vision and focus by failing to provide an easy way for systems professionals in business – versus technicians or hobbyists – to integrate its hodgepodge of products.
Lotus has clearly proven the strength of Notes' architecture by the ease with which Internet protocols were incorporated into the single Notes product. Notes has all the right ingredients for continued success and, coupled with the financial strength, marketing experience, and database expertise of IBM, presents a challenge that will take Microsoft years to answer.
For these products, the familiar saying "You can't compare apples and oranges" should become "You can't compare an apple and some oranges."
As you can see in this update, several of our projects involve Lotus Notes in some way. Not only is Notes an integral part of our internal operations – it has helped us share information and improve our processes, regardless of where we work – but it is also a key part of how we can help companies improve their business processes and systems.

Todd L. Herman
Read more on what makes Lotus Notes so unique
---
Client Project Update:
I am pleased to provide you with an update on our client projects. Projects we have completed over this period are...
Designed More Effective Compensation Plan for Sales Force
Assisted a distribution company in designing a more effective and motivating compensation plan for the sales force, helping align this plan with new aggressive company growth and profit objectives.
Designed an Expenditure Control System
Designed an expenditure control system for a publicly traded company with twenty-eight sites in twenty-two states, using Lotus Notes as the basis for the application, allowing quick approval and frequent updates on expenditure status between the corporate office and the remote locations.
Identifying and Selecting a Suitable Software Vendor
Started the process of identifying and selecting a suitable vendor for a comprehensive set of financial software for a health care insurer, helping our client make an informed decision.
Assisted with a Software Vendor Selection Project
Assisted a client in a software vendor selection project to identify a budgeting tool, recommend.ing a system to be used as a means to develop budgets with budget reporting capabilities.
Analyzed the Timeline of a Client's Month-end Closing Process
Reviewed and analyzed the timeline of a client's month-end closing process, identifying ways to streamline the closing process and take advantage of a new software system.
Future projects we are planning include...
Validation & Confirmation of Raw Materials Pricing
Conduct a search for a database system to allow our manufacturing client to track and document the commitment, purchase, receipt, estimated pricing, and final pricing of raw materials, allowing validation and confirmation of raw materials pricing.
Accounting Policies & Procedures Development
Develop an accounting policies and procedures manual through a simple Lotus Notes database, documenting steps for a smooth and timely month-end closing process.
Lotus Notes Project Log Database Template
Develop a Lotus Notes project log database template, allowing our client to create and maintain independent project logs to collaborate and manage construction projects with key clients.
Track, Document & Reconcile Expenditures
Track, document, and reconcile all expenditures related to a new building project, providing monthly management reports during the project.
Expenditure Control System
Develop and implement an expenditure control system, using Lotus Notes as the appli.cation tool, allowing quick approval and frequent updates on expenditure status between the corporate office and twenty-eight remote sites.
Assess Current Systems
Assess current systems at two distinct manufacturing plants to determine if either of these systems -or a different system -is suitable to manage both existing plants plus a new plant, helping management to begin implementing standard systems and processes in all plants.