Quarterly Update — 1996 Qtr 3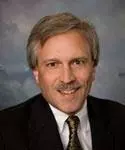 In helping our clients improve their business processes and systems, we also learn how their business is changing to meet various challenges. Some changes made by our clients in the past several years include:
A designer and marketer of seasonal apparel products changed from in-house offshore manufacturing in one country to out-sourced offshore manufacturing in many countries.
A health insurer changed its emphasis from indemnity plans and administrative services to include a variety of managed care products.
A designer and marketer of fashion apparel changed its brand advertising philosophy — at a time the brand was highly successful — to significantly reduce its trade and consumer advertising.
Change implies risk, since the company is trying something new and unfamiliar. The larger the change, the bigger the risk, as illustrated by a more detailed analysis of these same clients:
A new management group decided to globally out-source production, based on a cursory cost analysis. In addition to making mistakes in the cost analysis, management failed to realize that shutting down the in-house offshore manufacturing also eliminated the production scheduling and cost accounting functions — key functions required to successfully out-source product. The results were disastrous, and that management group has been replaced. We helped our client rebuild their cost accounting function.
This insurer was slow to respond to changes in the health care market because of the company's continued success. A new chief executive officer immediately started challenging management to develop products and services which could be marketed to stay competitive. Acceptance of the new products has been good, so the results of this change are encouraging. We helped our client define the accounting and management information needed to support the new business climate.
The top managers apparently believed that the company's explosive growth was due to their efforts, and not to the vagaries of the fashion apparel market. These managers decided not to invest in efforts to solidify positions with both customers and the ultimate consumers. By not making this investment, the managers may have eroded the brand's position, leaving two subsequent management groups the daunting task of rebuilding a fashion brand. Our design and implementation of a system to automatically make journal entries and pay contractors from production transactions has helped our client keep transaction processing costs low, regardless of sales levels.
In each case, the ultimate outcome of these changes will not be known for several years. All three companies now have experienced management teams, with strong industry experience and good reputations. These companies will experience the truths about change leadership, necessity, and reluctance in several quotes I recently heard:
Positive Change Requires Significant Stability, True Empowerment Requires Forceful Leadership
— From The Paradox Principles
Life is Change, Growth is Optional.
— Anonymous
Change is Good ... YOU Go First.
— Dilbert
This quarter brought changes to my practice with the addition of two new employees — Patricia C. Murray strengthens our attention to client needs and satisfaction, and Dena H. Toth provides strong skills in systems consulting. These new team members allow us to better help you improve your company's business processes and systems.
As always, thank you for your business. As your company experiences change, we are positioned to provide services to you so that the changes will be successful. May each of you experience joy and peace as we enter this holiday season. We look forward to working with you through the end of this year and into 1997!
Very truly yours,

Todd L. Herman
---
Client Project Update:
I am pleased to provide you with an update on our client projects. Projects we have completed over this period are...
Implemented New Accounting Procedures
Implemented new accounting procedures for a glove and knit products company, improving the accuracy of inventory recording.
Help Law Firm Maintain Strong Profitability
Worked with the partners of a law firm to monitor and analyze actual versus budgeted fees and income, allowing the firm to maintain strong profitability.
Reconciled Transactions and Documented Necessary Accounting Procedures
Reconciled transactions, developed actual versus budget comparisons, and documented the necessary accounting procedures for an apparel manufacturer, allowing the company to properly track and report product provided to a global licensing committee under a value-in-kind agreement.
Analyzed Volume of Travel and Entertainment Reports
Analyzed the volume and dollar concentration of travel & entertainment reports of an apparel manufacturer, proposing processing review scopes that would reduce the accounts payable department's T&E workload by 50%, while still covering 85% of the total T&E dollars.
Developed Daily and Monthly Accounting Policies and Procedures
Developed daily and monthly accounting policies and procedures for a service firm, allowing the firm to accurately record and report the firm's business transactions, resulting in timely information for management and operating decisions.
Assessed Current Processing Methods to Provide Relevant Financial Information
Assessed the future information, systems, employee skills, and processing methods needed to provide relevant financial and operating information to managers of a health care insurer, identifying gaps in the current situation and preparing an information plan to guide the systems replacement effort.
Future projects we are planning include...
Lotus Notes Application for Construction Contractor
Develop a Lotus Notes application for a construction contractor building dealerships for a Big Three auto company, allowing the contractor and the auto company to jointly manage the site selection and construction process.
Review Custom AS/400 Application
Review a custom-developed AS/400 application generating inventory accounting entries from production transactions and standard cost information, identifying ways to make the application more useful to both Accounting and Operations.
Annual Budget Development
Develop the annual budget for a law firm, working with the partners to set goals for fees and profit and to develop the management skills of the partners.