1992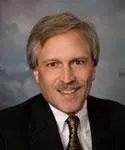 Choose and Use the Right Product
Spreadsheet
Word Processor
Flat-File Database
Report Writer
Relational Database
Relational Spreadsheet
Steps in Spreadsheet Preparation
Transfer data into the spreadsheet.
Use the data in computations.
Resolve problems before relying on the results.
Review the results of the computations.
Formatting the Spreadsheet:
Include the filename, date, time, and page number in the footer.
Use only a footer or a header, not both.
Landscape orientation for the printout may be better than portrait.
Use a "status column" to indicate the source of items.
Rely on Excel's Format | Style... to define each style.
Use styles to change the appearance of the spreadsheet.
Use only 1 or 2 basic fonts in a spreadsheet.
Ensure the spreadsheet settings display zeros.
Format zeros to display as dashes.
Reducing Time Requirements with Excel 4.0
Formula Select Special ... Constant Numbers.
Spreadsheet Outlining
Chart Wizards
Direct Manipulation of Objects
Structuring the Spreadsheet
Sketch the spreadsheet before beginning.
Use macros only to automate simple tasks.
Do not bury assumptions in formulas.
When using IF, allow for an "otherwise" condition.
Use Input, Calculations, and Output areas, arranged from top to bottom.
Arrange major sections of your work into screens.
Check the end of the spreadsheet.
Use lettered notes [A] and tickmarks [t1].
Use numbered references [1].
Run a SUM function above and below the items being added.
Use a top border on the cell below the last item being added.
Use small columns at the left of the spreadsheet for indenting.
Use a block style for the spreadsheet.
Avoid small spacing columns between the main columns.
Use manual recalculation for large spreadsheets.
Break long formulas into smaller pieces.
Use range, names, and names that are meaningful.
Prevent Edit | Copy errors by knowing the copy process.
Use named ranges to contain rounding factors.
Prevent rounding errors with consistent computation and display precisions.
Use Excel's "Precision As Displayed" calculation setting with care.
Deal with limited screen size through windows, fonts, hidden rows and columns, and efficient layout.
Save the spreadsheet regularly.
Act quickly if you accidentally erase a file.
Theory and Practice
My knowledge of spreadsheets and other programs has come from:
Taking various computer courses.
Researching and developing new auditing software products with a Big Six firm.
Solving client problems.
Products Are Only Part of the Solution
Knowledge of computer products is useful, but only if the knowledge helps answer business questions such as:
Why are the manufacturing plants having physical inventory shrinks of over $100,000 every four months?
Why does general ledger accounts receivable differ from the detail by over $1,000,000?
Asking the Right Questions ...
A consulting project helps answer difficult questions. I begin my work by asking questions — lots of questions. I then listen to the answers carefully, and pay attention to the details. This is required in consulting projects because the desired result is known, but the procedures differ for each engagement.
Answering Them ...
Analysis and review of notes and schedules is the next step. Aggressive pursuit of ideas developed during the project can lead to new insights. My attention to detail helped one client virtually eliminate their work-in-process inventory shrinks, and another eliminate the $1,000,000 difference in their receivables records.
And Recommending Improvements ...
The final report to management summarizes the project and presents recommendations, while providing sufficient detail to be an action plan. Thus, the value of my service is preserved after the project is completed.
Knowledge and Experience
I help answer many different questions, through services such as:
Reviewing procedures for production accounting.
Establishing procedures to accurately record accounts receivable activity.
Developing database applications to supplement existing systems.
Evaluating vendor proposals for a computer system.
A Different Type of CPA
I perform management advisory services exclusively. Specialization allows me to:
Efficiently solve accounting and information systems problems.
Quickly determine procedures required to address your specific needs.
Since I am a CPA, you can expect integrity, competence, and objectivity. For help with your business questions, call 336.297.4200.
Sincerely,

Todd L. Herman