Find out more about how every year, for the past 11 years, Todd has used his January newsletter to write about Personal Accountability and how it's played out for him in the previous year.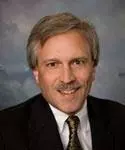 Every year for the past 11 years, I have used my January newsletter to write about Personal Accountability and how I've seen that play out for me in the previous year. After a few years, I even came up with a name for this series of articles, Intentional Reality – meaning that, by practicing personal accountability, I was intentionally creating the reality I wanted to create.
Last January, my newsletter was titled Personal Accountability Yields Personal Best – here is its introduction:
Personal Accountability Yields Personal Best

Achieving Your Personal Best Requires Holding Yourself Accountable!

I look back on 2015 with a degree of satisfaction I've never felt before! Why? Because several years of "reinventing" Todd Herman Associates (THA) had finally paid off! That's not to say 2015 did not bring its own set of challenges – it did, yet 2015 saw numerous successes as well!
As I reflect on 2016, I am pleased to report the firm had a stellar year! So, I have an even higher degree of satisfaction this year than last!
I then began to ask myself what role personal accountability might have had in our 2016 results. After all, I did not recall my personal accountability in 2016 being significantly higher or lower than in 2015.
One Thing I DID Do Differently In 2016
If I did anything differently in 2016, it was becoming more comfortable holding other people more accountable for their results. Those small things, like reading a book or doing some continuing education, written into my staffs members' performance plans. In the past, I might have let them slide because I knew of extenuating circumstances – I would have assigned that particular performance goal a "3-Good" – our internal equivalent of a "Gentleman's C." (For more on this, I recommend my article, How Not To Dread Your Performance Review.)
In 2016, I changed my behavior related to even small goals like that. After all, I take MY quarterly performance plan and review seriously, briefing (an outside consultant who serves as) MY "manager" monthly on the successes and challenges I've had working on my performance goals. I give her both the "good news" and "bad news" on how I'm doing, even though I know everything I tell her WILL be taken into consideration when she writes my performance review.
Why am I so open and honest with her?
Because this allows the two of us to renegotiate my performance goals, especially if something major comes up neither of us could have foreseen.
Because I know I am ultimately accountable for the overall performance rating she assigns. She merely documents what I did against what I said I would do, and tallies the score.
Because I trust her, and know – even though she's a tough grader – she WILL grade me fairly.
Because I respect her, and I believe it is disrespectful for me to gloss over my own shortcomings – it will merely waste her time (which is also disrespectful) and mine.
Because she's very intuitive and will ask probing questions until she removes any gloss I've applied – and then whatever hope I had for her "rounding up" a borderline rating evaporates.
Early in 2016, it hit me – if I do all this for my own performance plan and review with my manager, shouldn't my staff do the same with me? We even had a training meeting in June 2016 where we covered "The History of Performance Management at THA" – this topic included best practices, such as going over your performance plan monthly with your manager.
So I became a tougher grader on these small things. If a staff member has not explicitly asked me to renegotiate a performance goal before the end of the quarterly review period, and then fails to meet it, I assign the same grade a professor would for a paper not handed in on time, without the student having arranged otherwise in advance. It gets our lowest internal rating, a "1-Needs Improvement."
Digging Deeper
I know that becoming a tougher grader in 2016 couldn't fully explain THA's successful year. Still, I thought personal accountability did play a significant role in 2016's results. Yet I couldn't pinpoint how. Stuck, I asked my coach for her reflections on this. Known inside THA for her "Third Party Objective" (3PO) point of view, she replied:
Personal accountability among EVERYONE at THA. You set the example, they all contributed.
Huh, that's SO true – why didn't I see that myself? Because I'm not 3PO with respect to THA, yet she is! Thanks, Coach!
It boils down to this – I didn't do anything different with respect to MY personal accountability. All I did was keep doing what I'd been doing, and my staff began to do the same!
A consultant began stepping up to consistently meet or exceed his self-estimated weekly client hours.
A departing staff member gave an extended notice to allow me time to find a good replacement, and then for her to train the new person.
A part-time staff member dedicated herself to seeing a large internal project to completion – going so far as to take this work home, spread it out on her dining room table, and work on it after already putting in a full day at THA.
Another part-time staff member worked additional hours – coming back in after classes for the day and even on the weekends – to re-enter accounting transactions lost when her computer had a catastrophic failure, in no way her fault, so as to meet a critical internal deadline.
At some point, I made the connection with a phrase I'd heard at a church conference many years ago ...
"Faith is caught rather than taught."
This wonderful phrase came from Henrietta Mears, a Christian educator who was one of the founders of the National Sunday School Association. And the idea behind that phrase? Actions speak louder than words.
What my coach saw was the consistency of my OWN practice of personal accountability RUB OFF on my staff, and thus raising their COLLECTIVE practice of personal accountability!
Linda Galindo, my favorite author on personal accountability and also one of my favorite "pen pals," boils it down this way:
You cannot mandate accountability in others, you can only demonstrate it.
(From Linda's wonderful blog article, Accountability – It's So Simple)
Lesson Learned About Personal Accountability in 2016 Paves Way for 2017
So this is my take-away about personal accountability at my firm in 2016:
Personal Accountability Can Only Be Caught – Not Taught
Having my staff read books about personal accountability, or devoting training time to talks on this? Not as effective as consistently modeling it for them.
What's ahead for 2017? A new year, with its own unique set of challenges and opportunities – and I feel better taking them on, knowing my staff has caught my example of personal accountability.
Sincerely,

Todd L. Herman