An unprecedented year required extraordinary efforts for businesses to adapt to numerous challenges. How did practicing personal accountability help you get through 2020?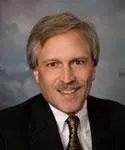 I am SO glad 2020 is in the rear view mirror! This was an unprecedented year in both my personal life and, in particular, my work life. As in prior years, consistently practicing personal accountability allowed me to guide my business through 2020.
Reflecting on 2020
I've had my own business for over 31 years. Even with all that experience, I never imagined leading my business through a global pandemic. 2020 forced me to face challenges I'd never imagined – and certainly not the kinds I learned in school.
Here in North Carolina, stay at home orders began going into effect in early March 2020. Seemingly overnight, these orders shifted our priorities, changed how and where we work, and limited who we could see and where we could go. Businesses such as restaurants and movie theaters were required to significantly limit their activities, all but essential travel ceased, businesses in essential industries had to figure out how to keep employees safe, and a new acronym, WFH (Work From Home), became the norm for millions of people.
Even though many of our clients had to scale back projects or put them on hold, we fortunately had some clients we could continue to serve, and could do so remotely. The major activity I struggled to do remotely? Business development. It's hard to seek out business when companies have "no visitor" policies in effect, restaurants are take-out only, business events have been canceled or moved online, and everyone – clients, prospects, and referral sources – is in "survival mode" and thus lack the mental bandwidth to consider ways to improve their businesses.
I, too, was in the same "survival mode" because I constantly asked myself, "What can I do to get my company through all this?"
Asking The RIGHT Question Yields Better Results
Repeatedly asking and answering that question – "What can I do to get my company through all this?" – made me realize one key thing: prior to COVID-19, I'd been consumed by "Working IN The Business" and had devoted little time to "Working ON The Business." Being focused on this one question forced me to look at everything with fresh eyes.
Once I began "Working ON The Business," I saw and tackled several "behind the scenes" improvement opportunities, including:
Reviewing all the accounting and administrative tasks resulted in me seeing a number of ways to significantly simplify and streamline many routine tasks. The revamped tasks yielded what I've termed "Buy One, Get Two Free." While I achieved my goal of cutting staff cost – that's the "Buy One" – I found I had also achieved "Get Two Free" by virtually eliminating errors performing these tasks, and by cutting our month-end closing timeline in half. Cost, Quality, and Cycle Time – all improved, even though I set my sights only on the first.
Realizing that virtually all our routine accounting tasks involved variations on 3 basic steps, my Business Development Associate and I developed and implemented an incredibly simple technique for each of us to indicate when we had completed our work and the other person could take over. We now have a better delegation of duties.
Looking at our internal paperwork made me recall an old saying – "The reason it's called 'paperwork' is because 'paper' = 'work'!" With this insight, we looked for ways to cut down the amount of paper retained, and then developed scanning, reviewing, and shredding protocols to keep only essential items in hardcopy form.
The result? Time and cost savings that could be deployed to more value-added uses, similar to the "virtuous cycle" of savings our system integration project generated for a client, as described in "A Series of Unexpected Benefits."
My Business Development Associate also proposed several excellent "Working ON The Business" ideas. These were "value add" improvements to better communicate and connect with our stakeholders. Among those she and I implemented were:
Making a number of improvements to our web site, including adding a "Contact Us" widget that also provides the ability to check my calendar and request a call or meeting, reorganizing the main menu to include "Case Studies," and simplifying menu descriptions.
Creating short (3-4 minutes) videos for LinkedIn, where I explain concepts and present ideas on business and other topics. Subtitles are used to accommodate users who watch videos without sound, and well-chosen hash tags generated views and feedback, increasing awareness of Todd Herman Associates.
Developing and executing numerous "A/B Test" emails touching base with clients, referral sources, and prospects to share what we're doing and ask how things are going with them. We tested various wording and options to reply (by email, or by scheduling a call or a Zoom meeting), and tweaked elements to improve engagement.
The result? Fresh ideas about business development that are now in our standard repertoire.
Personal Accountability In 2020
So, how did personal accountability get me through 2020? In several ways:
Remember the question I constantly asked myself – "What can I do to get my company through all this?" This question is a QBQ – that is, a Question Behind the Question – because it does not assign blame, it focuses on the ONLY person I can control (myself), and it forces action.
My Business Development Associate and I successfully coordinated our accounting and administrative tasks by determining WWDWBW – that is, Who Will Do What By When – and committing these roles, responsibilities, and performance standards into numerous new job aids.
One of my favorite book titles of all time, Sometimes You Win, Sometimes You

Lose

Learn: Life's Greatest Lessons Are Gained from Our Losses, by John Maxwell, reminded me that, had it not been for both my career "wins" and "learnings," I would have lacked the experience to guide my company through the past year.
Asking what I CAN do to improve a situation. Making expectations clear with other people. Owning my losses because they provided lessons for doing better in the future. These are the key personal accountability techniques that got me through 2020.
Stick The Landing – Practice, Practice, Practice, and ... Apply!
As I mentioned last January, my aspiration for 2020 came from Simone Biles' incredible accomplishment – where she successfully performed 2 moves never before done in a major competition – at the 2019 gymnastic world championships. I was, and remain, amazed by this, and how many times she must have practiced those 2 moves – trying and failing, trying again and failing again – before she first landed each.
Simone's example perfectly illustrates the essence of Sometimes You Win, Sometimes You Lose Learn – the need to learn when things go awry, then get up and try again. I believe I did indeed "Stick The Landing!" in 2020 because my decades of business experience enabled me to remain nimble throughout the year and land firmly on my feet.
Looking Forward to 2021 – Rebound
I believe 2021 will be a much better year than 2020. Two vaccines have already been approved and are being rolled out, additional promising vaccines are in the pipeline, another relief bill was passed by Congress and signed into law, the economy – while still treading water – is relatively stable, a new administration is looking to aggressively address our nation's many challenges, and businesses have adapted to a new way of doing things.
Perhaps my optimism is misplaced. Perhaps I'm naive. If so, then I'm definitely guilty of this "charge" from my first Coach – "Todd, you're the happiest entrepreneur I know!"
So, even though I cannot guarantee a better 2021, this particular happy entrepreneur anticipates 2021 being a year when multiple things will improve and lead to a Rebound in many areas. Even so, any Rebound could pass by my firm and myself, unless I continue to practice personal accountability by going after every ball, setting up a play for my team, and helping convert the opportunity into points on the board.
Sincerely,

Todd L. Herman