August 2005
To see how these concepts played out in our project for this client, please visit Using the BlackBerry Platform to Improve Tenant Service.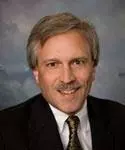 Sometimes Simpler is Better – that is the moral of the story in our August e-update.
This application grew out of our own need to better serve our clients by having their key contact information always available – without having to haul around, open up, and restart our laptops. The idea was to draw information from our contact management database and push it to our BlackBerry devices. Once we showed this application to a client, they loved it – and had to have it for themselves.
While this BlackBerry application is simple, it has already furthered the "Wireless Addiction" (see "Wireless Addiction: A Business Fable") of several key groups at our client:
Executive Management loves that it helps leasing representatives propose, follow-up on, and close more deals.
Leasing Representatives love its simplicity and ease-of-use.
Information Systems loves its reliability in delivering automated updates.
Finance loves it being a cost-effective extension of their BlackBerry and business system platforms.
Read on to find out more! – and to consider whether you could benefit in the same ways as this client.
As always, I look forward to your feedback!
Sincerely yours,

Todd L. Herman