Finding a system just right for your needs.
To see how these concepts played out in our project for this client, please visit Designing and Managing Custom Development of Estimating Software.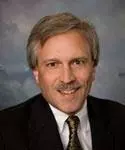 This case study focuses on a new project for a long-time client featured in a previous case study (see Build vs. Buy vs. Both). Interestingly, in both this project and the previous one, our client employed what I call a "Goldilocks Strategy" for choosing their approach.
Customizing Your System
In the first project, we worked with our client to find a vendor having a business system which perfectly met the needs of one line of business, and mostly met the needs of a second line of business. Fortunately, the vendor we identified was also willing to customize their system to precisely meet our client's needs for the other line of business. They provided the base technology and programmer, and we provided the design and project management talent. Not too costly, not many compromises in functionality – just right for our client.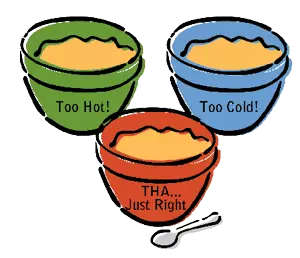 For the current project, our client needed to significantly improve their ability to perform project estimates. Such estimates are critical to not only winning jobs, but also to ensuring the company's profit and cash-flow goals are met. Bid too high – lose the job. Bid too low – lose your shirt. The goal is to bid just right.
Rule Out What You Don't Want
Our client had already ruled out low-end estimating packages – they lacked necessary features, such as the ability to audit and approve deviations from company-approved estimation methods, collaboration of multiple personnel, and integration with the estimated business system.
Our client had also eliminated using an estimation module from an industry-specific Enterprise Resource Planning (ERP) system – such a module would have needed other modules from the ERP suite to function properly, pushing the cost of this approach beyond our client's budget.
Balancing Functionality & Cost
Our client's ultimate decision? Just as they do with their bids, they used a "Goldilocks Strategy" for their estimating system needs – they found an approach balancing functionality and cost. They retained us to design and manage this custom system development effort, and retained the same programmer who coded their current business system.
The end result? A system that was just right for their needs – software providing the right level of functionality at the right price point.

Todd L. Herman
Read further about the benefits of a System Implementation Project