April 2006
To see how these concepts played out in our project for this client, please visit Integrating Multiple Data Sources to Analyze and Reduce Inventory Levels.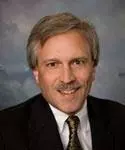 This month's e-newsletter is a case study of a business analytics project for a medical services client. A large inventory is required to support these services – but,
historically, changes in inventory level mirrored changes in revenues. Recently, management had seen a trend developing – inventory was increasing at a higher rate than revenues. Analyzing this inventory became a high priority for their CFO.
We had performed a similar, but less complex, inventory analysis for this client about 12 months ago. With this knowledge, we recommended automating integration of the required data sources into a data mart for simplified analysis and trend reporting through a specialized data browser (OLAP browser). Our client agreed that this approach made sense, and so we performed the work.
Save $300,000 Through Analysis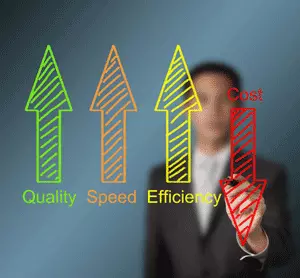 As a result of our work and subsequent analysis, we identified opportunities to reduce inventory levels by over $300,000 within 3 months, by changing the purchasing and replenishment guidelines. Management quickly approved and implemented these recommendations. The "time to value" – the point at which costs have been recovered and financial results are pure profit – for this project was under 3 months. Stated another way, this business analytics project yielded first-year "return on investment" (ROI) over 400%.
In this case, our technology skills provided us with the right information to analyze costs, resulting in changed processes that quickly yielded significant financial results. This case study illustrates that changed conditions caused this CFO to call us to help him make a quick impact. Our practice focuses on linking technology and people via processes to yield financial results. Some reasons to work with a firm such as ours include:
Having a sounding board for ideas that can be implemented quickly.

Drawing upon consultants combining business knowledge and technical skills.

Using a versatile professional to help supplement your staff for special projects.

Retaining a firm that has highly specialized skills that you may need only occasionally.

Providing an objective and fresh viewpoint to ask questions and vette ideas.
These reasons reflect real-life examples of how we have helped our clients. If any of these reasons resonate with you, then please contact me at 336.297.4200 for a get-acquainted meeting. Let's get down to business!
Sincerely yours,

Todd L. Herman