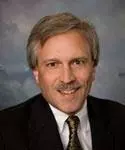 In late October 2009, one of our clients discovered they were at risk of losing a large federal government contract because of new Electronic Document Interchange (EDI) requirements. Government personnel had specified a "phased implementation" for the EDI documents, and then changed their minds to an "all at once" approach for this complex set of documents. Our client asked us to help ensure they remained compliant, so we set out contacting their business system vendor and EDI Value Added Network (VAN) provider for solutions. We quickly learned neither party was willing to meet the deadline, regardless of price – and, because a large contract was in jeopardy, our client found themselves alone in a foxhole.
Undaunted, our tenacious associate on this project alerted me to the recent events, and I informed her of a similar project we had done for another client. Within the hour, she had reached out to her fellow associate, who confirmed this was indeed very similar. After estimating the time required and securing appropriate staffing, she reported back to the client, who was thrilled to have an option which might let them meet the federal requirements!
Once the client said "yes" late on a Thursday afternoon, three of our associates huddled together with the client first thing Friday morning, got clear on tasks and responsibilities, and came up with a task list to get things rolling and – maybe, just maybe – have everything completed in only five business days. Emails and calls were exchanged Friday evening and over the weekend, late evening WebEx meetings were held, and the solution quickly began to take shape.
On the following Thursday morning, a crucial conference call was held, and our client was able to report the key EDI documents were being put through their final tests by government personnel – and these tests were done by the end of business the same day. Needless to say, our client greatly appreciated our efforts!
While this may seem atypical, it's not. This scenario has played out many times in the firm's 20 years.
The new CFO who needed to ensure inventory accounting was accurate – because his predecessor had allowed two large back-to-back physical inventory shrinks and was now "pursuing other interests."
The Executive Director who thought her contract Director of Finance and Administration was "blowing smoke" about his accomplishments at her organization – and who was proved right, once we caught him in a lie about having reconciled the bank accounts and having performed similar key tasks.
The Controller who was elated about having his business system vendor's top programmer dedicated to him, ready to make specific system modifications the Controller desired – until the programmer started to look to the Controller for direction, because the system vendor had neither a business analyst nor system analyst to translate "business speak" to "programmer speak."
In all these examples, our client had a business-critical need, others had let them down, and they asked us for help – because what they needed was someone willing to crawl in the foxhole with them. And because we are a firm of well-rounded professionals who crave challenges and relish sharing our creativity and passion, we are the people who say, "Yes, we can do this – let's get going!"
Leadership consultant and author John C. Maxwell devotes an entire chapter to "The Foxhole Principle" in his book, Winning With People. Among the lessons shared by Dr. Maxwell – and lived out by us with our clients – are these:
Foxholes Without Friends Are Unhealthy.
Foxhole Experiences Forge Great Friendships.
Foxhole Friends Are Few.
Foxhole Friends Make A Difference In Our Lives.
Everyone in the firm has crawled into a foxhole with a client – and crawled out with a completed project, newly formed friendships, and a deepened business relationship. Foxhole experiences allow us to show our passion and commitment to our client, to live out our high standards of client service, and to prove our marketing materials mean what they say.
What our clients know is this – when things get tough, we'll be in the foxhole with them.
Sincerely,

Todd L. Herman
---
Client Project Update:
I am pleased to provide you with an update on our client projects. Projects we have completed over this period are...
Selecting a New Director of Finance & Administration
Worked with the Executive Director and Treasurer for this international association, helping them devise questions and scenarios to effectively assess candidates' likely performance as Director of Finance and Administration in this organization's unique environment.
Improving Call Center Productivity
Enhanced several existing functions and developed new time-saving, quality-improving enhancements to this call center application for a medical services company, further cementing productivity gains from process improvement and technology usage.
ERP System Rollout
Managed the cutover of this company's manufacturing facility to a new ERP system, minimizing operational disruptions while accommodating the annual audit of physical inventory.
Validation via Web Services
Developed a web service to enable one-click eligibility verification prior to billing insurance companies for services rendered, improving the efficiency and effectiveness of this medical services company's billing representatives.
Strengthening Network Infrastructure
Handled a wide variety of network architecture issues for this client's infrastructure, allowing lower-level issues to be efficiently handled by another firm, while ensuring key business system issues are appropriately researched and considered.
Notes/Domino Upgrade
Planned and performed an upgrade from Notes/Domino 7.0 to Notes/Domino 8.5 for this global restaurant and franchise chain, completing the upgrade quickly and with no disruption to their highly-integrated, business-critical collaboration platform, and enabling a 25% or greater reduction in disk requirements by taking advantage of a new server feature.
Estimating Software: Designing & Managing
Continued to define requirements for, and oversee the development of, an estimating system for this construction-related contractor, enabling programming and testing to be done efficiently, while allowing managers to respond quickly to prospects in the competitive commercial construction environment.
Future projects we are planning include...
Systems Integration
Integrate several disparate call center and other client service programs into a single application, allowing all processing to share the same underlying framework for work queue management and productivity reporting, reducing maintenance effort and improving management decision-making.
SQL Server Reporting
Design and develop SQL Server reports to supplement the no-frills reports provided with this client's industry-specific business and accounting system, taking advantage of the reporting capabilities enabled by the restructured chart of accounts.
Automating Financial Transactions
Automate the creation of financial transactions from the completed research and resolution of denied or rejected claims, eliminating time-consuming and error-prone manual transactions, and freeing time for research and collection calls.
EDI & XML Translations
Design and develop the processes and technologies needed to translate EDI documents to XML in order to interface with the business system, and then translating the XML to EDI documents to transmit to the federal government, allowing this client to retain a major contract and process high-volume transactions, while simultaneously dealing with inconsistent or outdated EDI specifications.
Estimating Software: Testing & Deploying
Conduct final testing and oversee the deployment and shakedown of this estimating application for this supplier to commercial construction contractors, applying technology to quickly and efficiently respond to requests for estimates, while also ensuring accurate pricing calculations for many complex parts and processes, helping management maintain tight control of pricing in an exacting industry.
Automating Requests for Vendor Pricing
Automate the request for pricing process for this supplier of construction products, enabling requests for contract prices to be efficiently made, received, and processed.
Automating Receivables Reconciliation
Assist this property and casualty insurer in automating the reconciliation of agent-due receivables across multiple business systems, targeting time reductions and improved accuracy in this labor-intensive process.