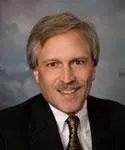 It is more difficult to fight poverty in a rich country than in a poor one.
– Mother Teresa
Once again, we find ourselves in our annual 6 week period of festive times – Thanksgiving, Christmas, Hanukkah, Kwanza, and New Year's Day – when we reflect on family and friends, and the many blessings we enjoy. We reflect on our Abundance and its close relative, Sufficiency. Out of these reflections, we frequently discern various spiritual calls – to slow down, give thanks, take stock, center, and start anew. When we listen to our inner voice – the Holy in each of us – we hear Sufficiency's truths:
There is enough for everyone.
Enough is better.
That's the way the Creator is and calls us to be.
Sufficiency appears to be idealistic and potentially unattainable. Its sister concept, Sustainability, is similarly idealistic – yet self-described "practical idealist" Dennis Quaintance has built profitable Sustainability into the new Proximity Hotel.
While Sufficiency tells us what we know to be true, our culture speaks Scarcity, telling us:
There's not enough for everyone.
More is better.
That's just the way it – the created world – is.
It is easy to believe Scarcity – newspapers report a shopping season not as robust as last year's, presidential candidates debate our nation's problems, and governments cut funding for social services.
Scarcity speaks as the status quo – it tells our heads Scarcity is an unchangeable given. Yet, this scenario doesn't ring true with many of us, because Sufficiency speaks the truth and touches both our heads and hearts.
Here is a challenge to Sufficiency – permanently ending chronic homelessness in Guilford County! In June 2007, the Guilford County Task Force to End Homelessness released its 10 Year Plan to "improve the quality of life for all residents of Guilford County by ending chronic homelessness and reducing all types of homelessness by 2016." What a clear, bold, audacious goal!
Based on principles proven in other parts of the United States, the plan achieved broad support among the government, business, non-profit, and religious sectors of Guilford County. We know these ideas work, based on results achieved by Mitch McGee of Family Services of the Piedmont – in a Housing First pilot program begun Summer 2007, he has already gotten 30 chronically homeless persons into permanent housing and provided necessary supportive services.
What's next for Guilford County's 10 Year Plan? To determine where implementation efforts will be located. Other North Carolina communities – including Raleigh, Durham, Chapel Hill, and Charlotte – have adopted and begun implementing similar plans, with coordination through each community's United Way. Perhaps the United Ways in Guilford County could play this role – if not, another appropriate agency will need to be identified.
Greensboro Urban Ministry is adapting its mission to align with the 10 Year Plan – and, in early 2008, the Ministry's staff and Board members will actively work to build broad awareness and support for the Plan. We will request the opportunity to speak to businesses and civic groups, to educate them on the 10 Year Plan and inform them of possible implementation roles. As a faith-based ecumenical organization, we will also ask religious leaders on the Task Force to further this speaking and education effort, first within their congregations, and then more broadly.
The goal of these efforts? To nurture Sufficiency thinking in our community during the other 46 weeks of the year, until chronic homelessness is truly eradicated in Guilford County.
Ten years seems like a long time – and yet it is not. We need to begin implementing the 10 Year Plan soon – or we risk ignoring the truths spoken by Sufficiency. As someone well known for following that inner voice reminds us:
How soon "not now" becomes "never."
– Martin Luther
Let Sufficiency speak through you. Please contact Mike Aiken (This email address is being protected from spambots. You need JavaScript enabled to view it. or 336.271.5959 ext 302) or me (This email address is being protected from spambots. You need JavaScript enabled to view it. or 336.297.4200 ext 11) to arrange a speaker and find out how.
With best wishes for a peaceful and joyous holiday season,

Todd L. Herman
What Can You Do?
The biggest thing you can do is GetINVOLVED! To learn how, contact:
Mike Aiken (This email address is being protected from spambots. You need JavaScript enabled to view it. or 336.271.5959 ext 302)
Todd Herman (This email address is being protected from spambots. You need JavaScript enabled to view it. or 336.297.4200 ext 11)
To find out more about the topics in this article, here are some resources to help you get started:
Greensboro Urban Ministry
www.greensborourbanministry.org – This agency provides:
Emergency shelter through its Weaver House (84 beds for adult men and 16 beds for adult women) and Pathways (accommodations for 16 families) programs.
Transitional housing through its Partnership Village facilities – 32 studio apartments, 12 two-bedroom family apartments, and 24 three-bedroom family apartments.
Guilford County Task Force to End Homelessness
partnersforhomeless.org – The mission of this task force is "To improve the quality of life for all residents of Guilford County by ending chronic homelessness and reducing all types of homelessness by 2016." Its 10 Year Plan for Guilford County was released in June 2007.
U.S. Department of Housing and Urban Development (HUD)
This agency defines chronic homelessness (partnersforhomeless.org/planelements.html) as:
A "chronically homeless" person is defined as "an unaccompanied homeless individual with a disabling condition who has either been continuously homeless for a year or more, or has had at least four episodes of homelessness in the past three years."
A disabling condition can be one or more of (a) physical disability, (b) mental health issues, or (c) substance abuse issues.
Coordination of Housing and Supportive Services
To effectively implement the 10 Year Plan, effective coordination of various agencies will be required to provide housing and supportive services. Examples of established coalitions include:
Across the State
Other areas of North Carolina have their own 10 year plans – for example, please see: