Microsoft Office 365 - Explained
We have all experienced it - you are working on a proposal for your client and need it finished by tomorrow.
• You just emailed your tenth revision of the proposal to your team to review.
• Joe, who is working from home, uses an older version of Microsoft Word, and keeps getting a 'File Not Compatible' message.
• Jane and Jim each email you the proposal with their revisions - and you have to referee the changes.
You are at the end of your rope, and need an easier way to collaborate with your team. This is where Microsoft Office 365 comes in.
What is Office 365?

Office 365 is a cloud-based user platform from Microsoft that produces fewer headaches for both managers and staff, improves user productivity through a variety of available tools, and avoids a large cash outlay for software upgrades and new servers.
Microsoft Office 365 includes:
Microsoft Office Suite
One of the most valuable tools available to you through Office 365 is an always up-to-date Microsoft Office Suite. Depending on the package you choose, you always have access to the latest versions of Microsoft Outlook, Word, Excel, PowerPoint, OneNote, Access, Publisher, Lync (Instant Messaging) and InfoPath.
Mobile Connectivity
These days, everyone is mobile. Office 365 allows you to access your files and Office Suite with your mobile phone, Windows tablet, laptop computer, or desktop computer. If you have Internet access, you have access to your files from anywhere around the world.
SkyDrive (Your Personal Cloud)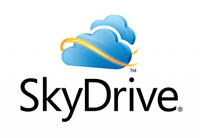 SkyDrive is your personal cloud where your email, calendar, shared files, and applications are automatically synchronized across your devices. Make a change to an Excel document on your tablet, and the changed Excel file is saved in your personal SkyDrive, making it available - if you so choose - to your associates.
File Sharing
Do multiple people on your team need access and editing rights to a specific document? With Office 365, you can collaborate on the same document, simultaneously, from multiple locations. You no longer need to email multiple updated versions to various team members. The document is in one place, ready for your team to securely access it.
Web Conferencing
If you are looking for an easier way to communicate virtually, Office 365 includes a web conferencing tool. Have a virtual meeting - with audio, video, and screen sharing – with a client, your staff, or a team member in another city, state, or country.
Instant Messaging

Instant Messaging is now a common productivity tool. No longer are you walking back and forth to Jim's desk throughout the day - just send him a question and get a quick answer. Microsoft 365 includes Microsoft's instant messaging tool, Lync.
Is a Cloud solution like Microsoft Office 365 right for your business?
Many businesses have improved productivity with Office 365, including clients of Todd Herman Associates. We have provided project management and specific technical assistance when implementing this cloud-based solution for clients.
Moving to Office 365 can be very smooth or very bumpy, depending on your current business practices and systems infrastructure. Before moving forward, it's important to unearth any major issues in your business which could spell the difference between a smooth or bumpy implementation. Our goal is to surface any "gotchas" which could cloud your cloud solution project. To give you a sense of potential issues, be sure to read our '10 Things to Consider Before Implementing a Cloud-Based Solution'.