Lotus Notes & BlackBerry: Featured Software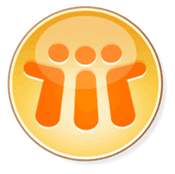 Notes/Domino Application Development projects are performed by a consultant — or a consultant team — who understands the robust security and workflow capabilities built into the Notes/Domino and BlackBerry platforms, and the requirements to successfully develop for either the Notes client, mobile client or the web browser.
Our goal is to become a valued member of your team — working with your people and your business to help you accomplish your goal of an efficient and effective application development project.
Lotus Notes & BlackBerry Project Benefits & Results
• Efficiently automate key business processes that are outside the scope of common business systems.
• Decrease cycle time, through workflow automation, by allowing quicker attention
and action.
• For projects affecting customer service or customer-facing systems, provide a competitive advantage to enhance customer satisfaction.
• Provide a well-defined security model for applications such as employee performance appraisals.
Lotus Notes Case Study
Does your business need more control over your purchases. See how Lotus Notes is designed to help.
How Lotus Notes is a valuable tool for improving customer access to information.
How to make product information accessible using Lotus Notes.
BlackBerry Case Study
Improve tenant service through the BlackBerry mobile platform.