Be Competitive
Providing a service isn't enough, you have to set yourself apart. It's easier than you think!
New Skills Required - Life After a System Integration Project
You've made the decision – you've undertaken a system integration project to more tightly align People, Process, and Technology. What's your best bet to capitalize on a successful implementation?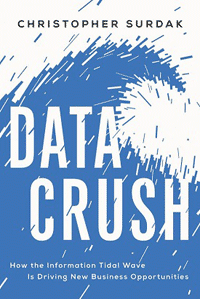 Seeing Around Corners – And Four Books That Can Help
Todd's review on books that can help you and your business see around corners better.
Even with all the benefits of Process and Technology, we can never completely engineer People out of the equation.
What is quality? How can you identify and prevent poor quality in your business?
Is your work just sitting somewhere? Find out where your workflow went and how to get it back.
"Adding Value" Means "Improving Information"
All client service is about adding value. This is especially true for consulting services. Learn about what it takes to "add value" to a client.
How You Benefit from Engaging a CPA for Consulting Projects
See how you can benefit from engaging a CPA for consulting projects
How to enhance your versatility. This reduces cycle time and improve workflow processes.
We try new techniques in our firm, we also encourage our clients to do the same. Find out why.
Value: A Function of Cost and Quality
Learn how to measure your business and personal value.