Putting the Customer First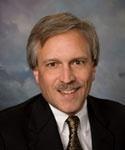 This month's case study illustrates an "equation" I have seen play out many times:
focus + distance = clarity

The Cost of a Confused Customer
In the case of our client, their Billing staff did not have — and could not have — the benefit of distance from the fast pace of their daily practices to see how presenting information on a billing statement could affect other areas of the company. How others viewed this:
The CEO, wanting to work down the Accounts Receivable balance, saw how an unclear billing statement could confuse their customers and slow down payments.
The Director of Information Systems, wanting to reduce the volume of calls to Customer Service related to the billing statement, saw the costs of unclear information.
What we provided was the focus + distance from the day-to-day responsibilities to yield clarity about the customers' confusion — a billing statement which lacked clarity and readability — and then to work to design and develop the processes and technology to address this. Adopting a goal of making their billing statement "as easy to read as a credit card statement" made it easy to assess the project's progress and likely customer satisfaction.
Become Your Customers Eyes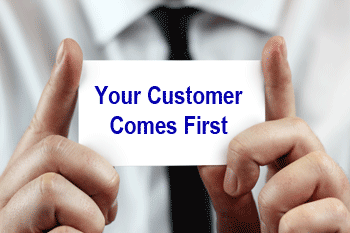 By becoming the "eyes" of the customer, we were able to find the rough spots in the billing statement process and technology — and then eliminate these. We also produced a customer-friendly technique for accessing electronic billing statements — using various revised formats — securely. The first 3 months of application deployment constituted a "soft rollout" to about 20 key customers. Following this successful trial period, our client has begun an aggressive rollout to other customers, increasing the number to over 60 customers — and electronic billing statements to over 500 — in just one month.
As this case study shows, putting the customer first — and making things easy for them, including understanding and paying their bills — is good for both the customer and our client.
Sincerely yours,
Todd L. Herman
---
Case Study: Improving Customer Satisfaction with Electronic Billing Statements
Situation...
This medical services company's business had grown exponentially over the last 10 years. Our client's billing system, while recording transactions accurately, is inflexible in its reporting options.
Problem...
Our client's legacy system did not provide month-to-month billing detail in a direct way. As a result, calls to Customer Service were increasing, and payments were often delayed until all transactions — including adjustments — were presented clearly.
Solution...
We reviewed our client's existing billing system, analyzing its processes, technology, and performance metrics. We found:
Customers were delaying payment because prior adjustments to the account were not clearly communicated on the current bill.
The current system was not designed to process, reconcile, and total insurance adjustments made to the account, so the current statement was confusing to read.
Increased customer calls for billing issues resulted in a costly increase in personnel to handle these.
Using our insights, we designed and developed an application to:
Download information from the mainframe billing system.
Automatically reconcile current information to the prior month's statement.
E-mail customers to notify them that monthly statements are ready for download.
Allow customers to select from multiple billing statement formats and securely download this information.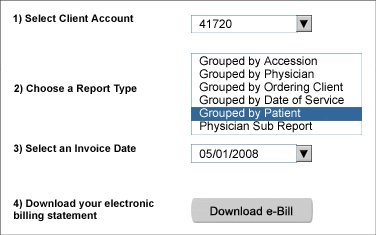 The Download Request allows the customer to select a client account, type of report, and invoice date. The statement is then downloaded in the selected format within minutes.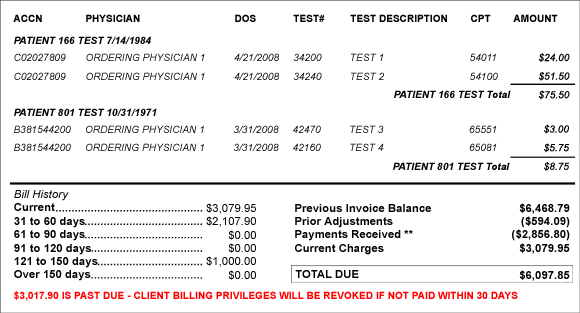 The Billing Statement detail shows account, physician, date of service, and test information. The statement clearly shows the components of the total amount due — previous balance, prior adjustments, payments received, and current charges. Overall, format, readability, and convenience have been significantly improved.
Results & Benefits...
Our client's monthly billing statements are now automatically processed on a scheduled basis, with more detail. In addition, our client has:
Gained a significant competitive edge within their industry — the Sales team now demonstrates the e-billing system to attract new customers.
Reduced reasons for delayed payments.
Increased customer satisfaction by sending e-mail notification to their customers, alerting them their billing statements are ready to download.
Provided customers with multiple statement types, to meet their needs.
Conclusion...
Our client wanted a secure, user-friendly, web-based system to provide billing statement information to their customers. We were able to deliver this system — from concept to prototype to final implementation — within an aggressive timeframe of 4 months.
For More Information...
To discuss how technology usage and business process improvements could be applied to the issues facing your business, call us at 336.297.4200 to schedule a no-obligation consultation, or click here to contact us online.