Business Analytics Gets Down to Business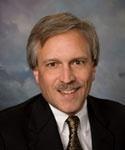 This month's e-newsletter is a case study of a business analytics project for a medical services client. A large inventory is required to support these services — but,
historically, changes in inventory level mirrored changes in revenues. Recently, management had seen a trend developing — inventory was increasing at a higher rate than revenues. Analyzing this inventory became a high priority for their CFO.
We had performed a similar, but less complex, inventory analysis for this client about 12 months ago. With this knowledge, we recommended automating integration of the required data sources into a data mart for simplified analysis and trend reporting through a specialized data browser (OLAP browser). Our client agreed that this approach made sense, and so we performed the work.
Save $300,000 Through Analysis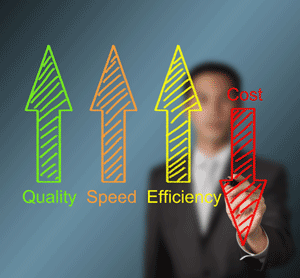 As a result of our work and subsequent analysis, we identified opportunities to reduce inventory levels by over $300,000 within 3 months, by changing the purchasing and replenishment guidelines. Management quickly approved and implemented these recommendations. The "time to value" — the point at which costs have been recovered and financial results are pure profit — for this project was under 3 months. Stated another way, this business analytics project yielded first-year "return on investment" (ROI) over 400%.
In this case, our technology skills provided us with the right information to analyze costs, resulting in changed processes that quickly yielded significant financial results. This case study illustrates that changed conditions caused this CFO to call us to help him make a quick impact. Our practice focuses on linking technology and people via processes to yield financial results. Some reasons to work with a firm such as ours include:
Having a sounding board for ideas that can be implemented quickly.

Drawing upon consultants combining business knowledge and technical skills.

Using a versatile professional to help supplement your staff for special projects.

Retaining a firm that has highly specialized skills that you may need only occasionally.

Providing an objective and fresh viewpoint to ask questions and vette ideas.
These reasons reflect real-life examples of how we have helped our clients. If any of these reasons resonate with you, then please contact me at 336.297.4200 for a get-acquainted meeting. Let's get down to business!
Sincerely yours,
Todd L. Herman
Case Study: Integrating Multiple Data Sources to Analyze and Reduce Inventory Levels
Situation...
The main business of a medical services company requires maximizing staff utilization. To support these staff-driven revenues, a large amount of inventory is required to be kept on hand.
Problem...
This company's planning and systems focused on planning service revenues and controlling payroll-related costs. As a result, little attention had been paid to the $1.2 million central inventory required to support the staff at many distributed locations. Management suspected that inventory levels could be reduced, without jeopardizing availability levels. There was, however, no single information source containing inventory quantities, usages, and costs.
Solution...
Our client requested that we consolidate the various inventory-related data sources, and then analyze the results for inventory reduction opportunities. Because this type of analysis had been done before, we knew the effort required for a one-time manual consolidation and analysis. Thus, we recommended that we automate the integration and analysis for a small incremental cost, yielding recurring benefits.
Software tools recently introduced permitted us to perform complex extract, transform, and load (ETL) operations at a much lower cost — for both software and services — than traditional dedicated ETL packages. Our knowledge of inventory analysis methods, database techniques and tools, and our client's business allowed us to quickly meet our client's needs.
The Control Flow diagram, integral to SQL Server Integration Services,allows repeatable Extraction, Transformation, and Loading (ETL) of data from disparate business systems into a central and streamlined data warehouse.

Once in the Data Warehouse, the information is loaded into an OLAP database (cube). Dynamic reporting capabilities within SQL Server Analysis Services then allow management to quickly evaluate trends by "slicing and dicing" company data by various dimensions.
Results and Benefits...
Applying basic inventory analysis screenings to the integrated information allowed us to recommend an inventory management policy that was easily understood and applied, based on the:
Dollar value of the item.

Estimated turn period of the item.

Ordering, shipping, and handling costs.
As this recommended policy is adopted, the dollar value of the central inventory is expected to be reduced by at least 25%. High levels of product availability have been maintained. Also, the process of analyzing inventory turnover and consolidating and reporting information from multiple business systems is now automated and repeatable.
Conclusion..
Our client decided to automate the consolidation and analysis of a large inventory location, which paid for itself on the initial inventory reductions. Further analyses and reductions are now possible, because the information to do this is now routinely available.
For Further Information...
To discuss how similar integration and analysis techniques could be applied to a wide variety of issues facing your business, please call us at 336.297.4200 to schedule a no-obligation consultation, or visit our web site: www.toddherman.com.
Read more on improving your processes.
Read more on ways you can use analytics to improve your business results.